Sometimes I get a craving for over-the-top foods like these Waffled Pizza Fries. What's not to like? Waffled fries + pizza toppings = perfect game day eats (and by game day, I don't just mean football). Right now my boys and I are glued to baseball playoffs. and addicted to what Cole calls, "Waffled Fries Nachos".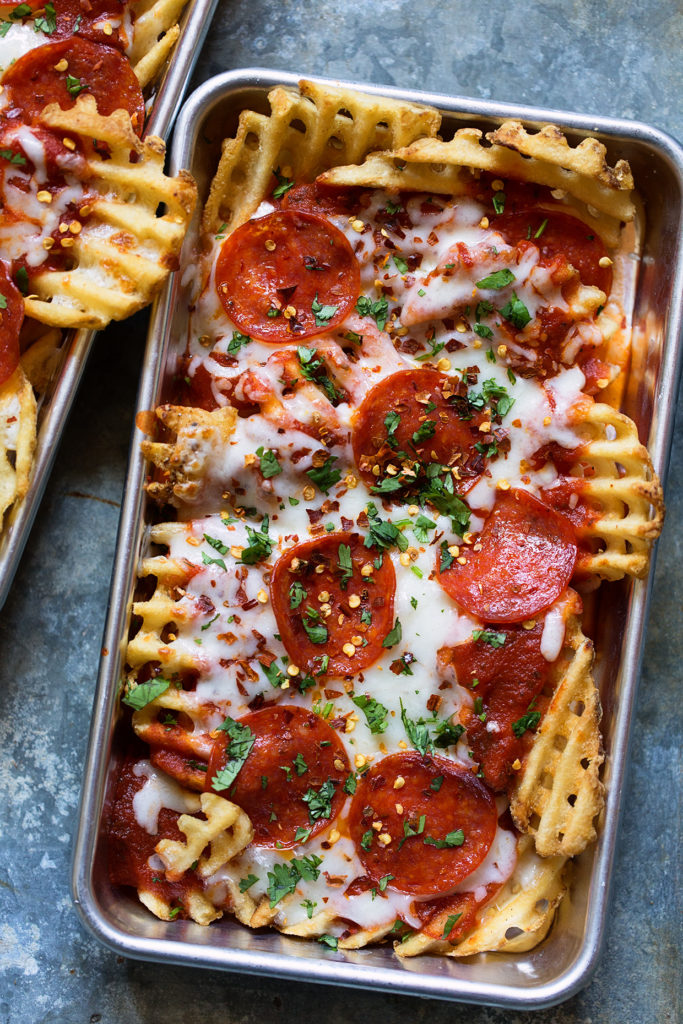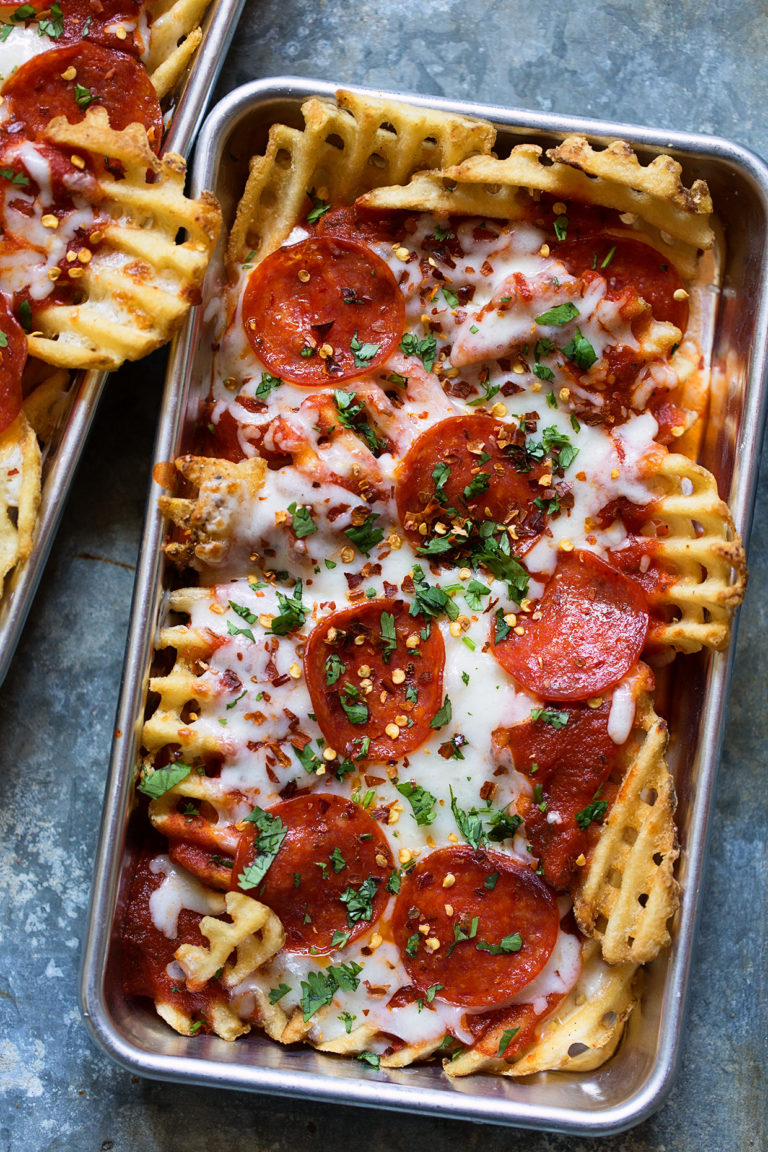 I love it when my boys enjoy my food like this.
To keep things easy, I used pre-made waffle fries, because standing over hot oil in 90 degree weather is really not my thing. Nor is coming back from the pool early to make homemade pizza sauce–so you guessed it–I used pre-made sauce too. No shame! Time with my boys will pretty much trump all things.
I should clarify – That is everything but a Dodgers game. Thankfully they are die-hard Dodgers fans like me, so I started out the second round of the Waffled Pizza Fries the right way–I made two trays right from the start. Yay to good food and good times.
Waffled Pizza Fries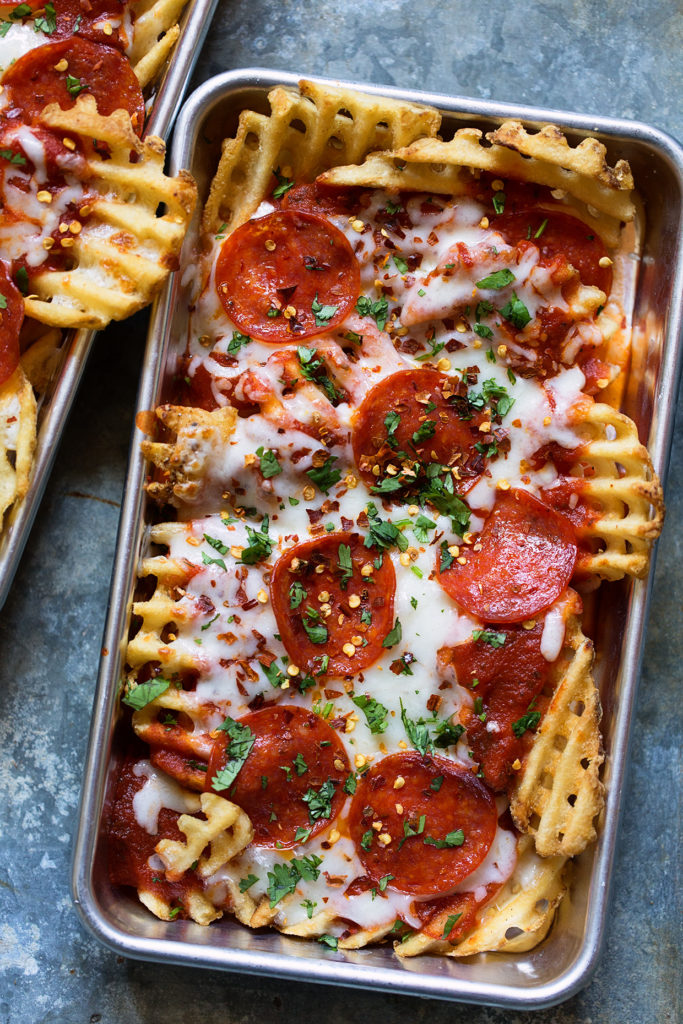 Ingredients
1 lb. waffled fries
1 cup pizza sauce
2 cups mozzarella cheese
10-12 slices pepperoni
2 tablespoons parsley, chopped
Instructions
Heat fries according to instructions. Remove from oven and layer with pizza sauce, mozzarella cheese, pepperoni and parsley.
Bake at 350 degrees for 5-7 minutes, or until cheese is melted and slightly golden brown.