Sometimes you just gotta get crazy for the kids.  I decided to do just that with this Ultimate Kids Grilled Cheese sandwich that's stuffed with baked mozzarella sticks and fried chicken tenders.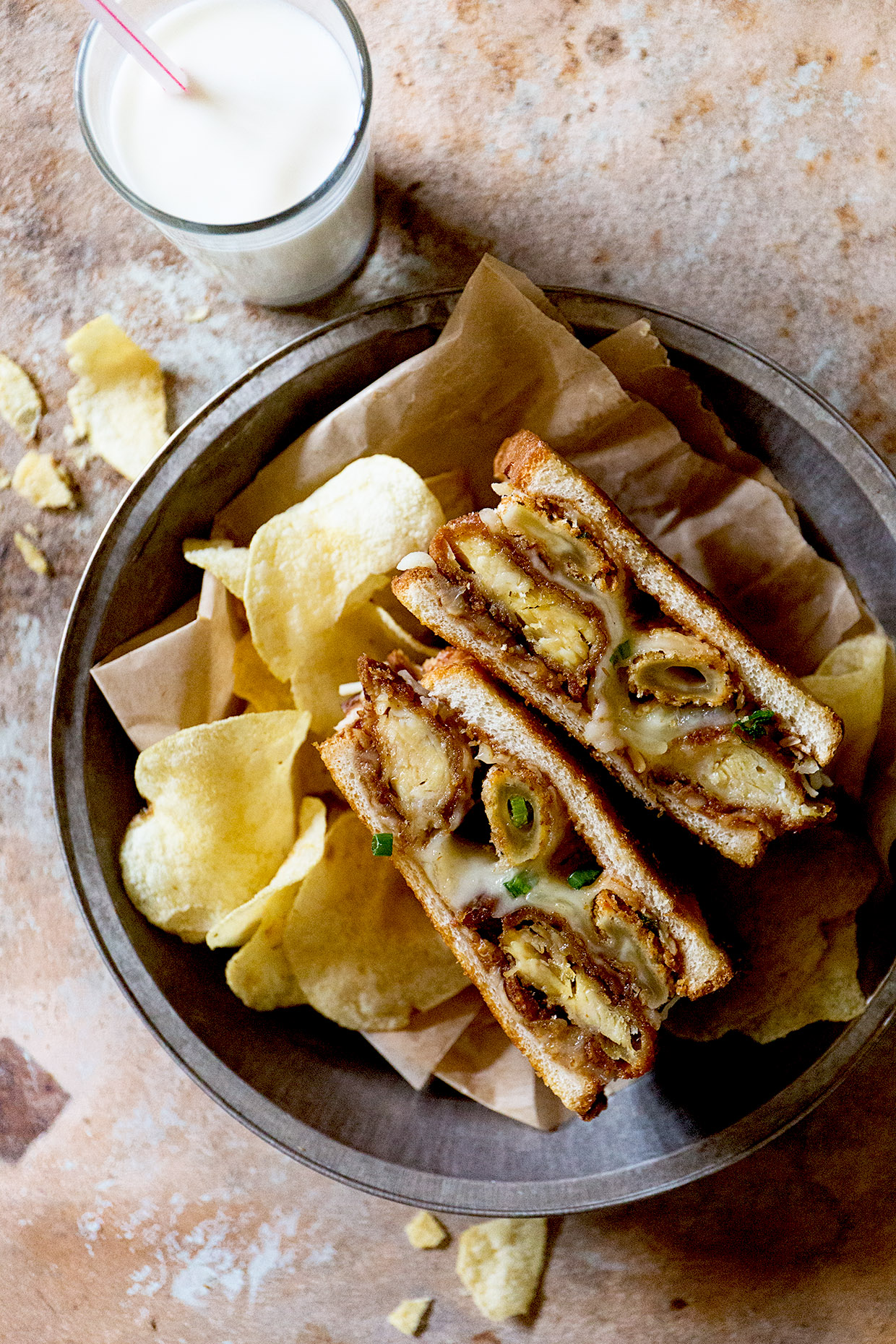 How do you defend something like this? It's not green, it's not fruit-filled and it's definitely not the healthiest. But at least you'll know what your meal is made of since it's homemade. (For the fried chicken tenders, I used my recipe here. For the baked mozzarella sticks, I used my recipe from here.)
Aside from that, trust me, once you take a bite and your kids thank you with their big, cheesy-filled mouths, you won't need to defend anything.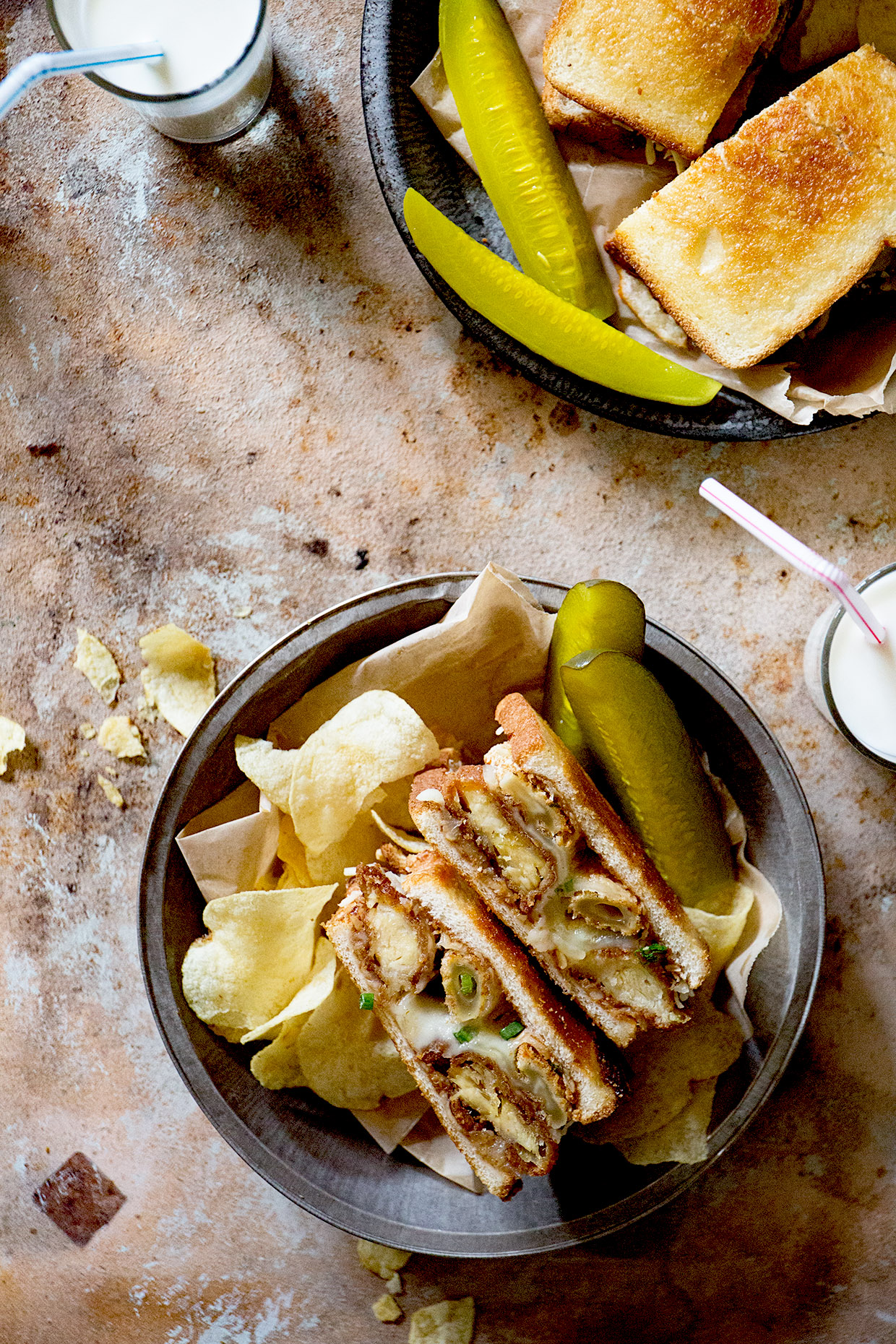 This grilled cheese is definitely getting filed under the "hero" food category. Which means, it's probably going to be on repeat for awhile. I'm not complaining, and you won't be either once you make this, so get to it!


Yield: 1 sandwich
Ultimate Kids Grilled Cheese
Ingredients
2 pieces bread
2 tablespoons mayonnaise
1 tablespoon barbecue sauce
4 slices Fontina cheese
2 pieces fried chicken tenders
3 mozzarella sticks
Instructions
Heat cast iron pan over medium heat. Spread a tablespoon of mayonnaise on one side of each piece of bread.
On the other side of one piece, spread barbecue sauce, place a slice of cheese down then layer with: chicken tenders, 2nd piece of cheese, mozzarella sticks, 3rd piece of cheese and final piece of cheese. Place mayonnaise side down onto heated pan. Place second bread slice on top of sandwich with mayonnaise side up.
Cook until bottom is golden brown, about 4 minutes. Flip sandwich and cook second side until golden brown, about another 4 minutes. Serve immediately.