**This is a sponsored post in collaboration with Knorr Selects
Can we just talk about this queso recipe that comfortably crosses over to a legit dinner? All with a little help from Knorr Selects Roasted Garlic Alfredo Rice.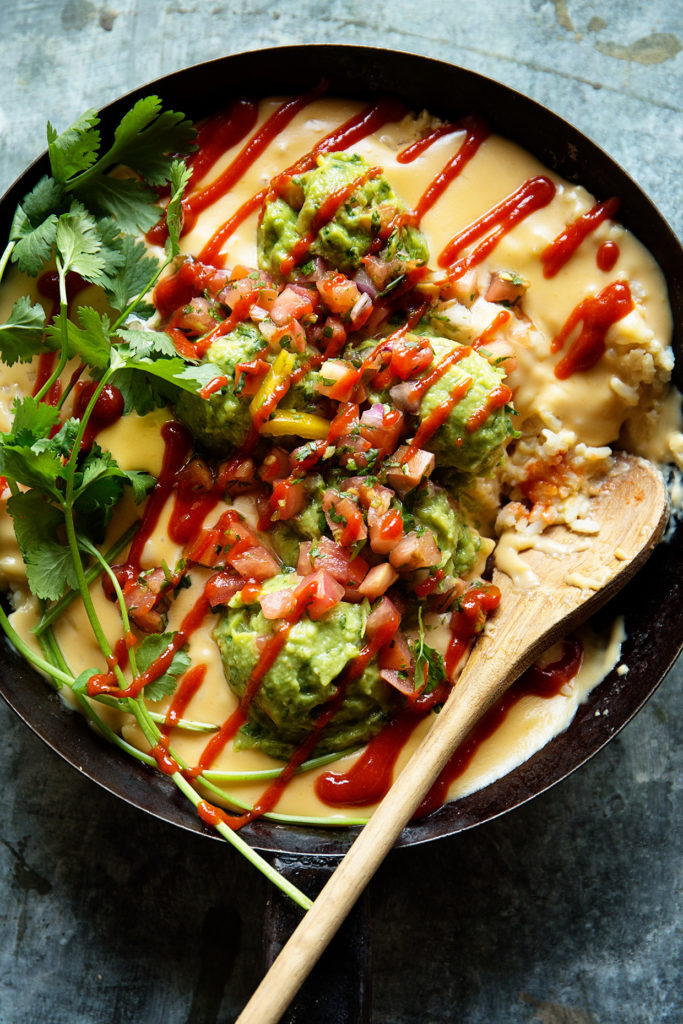 We've been eating this on repeat for dinner, with turkey, chorizo, chips, and as an after school snack—it's pretty much the only thing we reach for when hunger strikes. This is cheesey, creamy, and has all the comfort and sustenance for these cold winter days. It also takes less than 30 minutes to make, so it can be thrown together quickly when you need a fast and easy meal.
The recipe starts with  Knorr Selects because Knorr is great as is, or perfect as a base for a family meal like the one you see in this post. Along with that, Knorr Selects is made with no artificial flavors or preservatives and is gluten-free using responsibly sourced rice from Arkansas. These are all important things to me and my family, and I can feel good about any meal I make for my family using Knorr Selects.
And of course, the  homemade queso sauce helps immensely too. According to my boys, there isn't much that doesn't benefit from a good cheese sauce. I'm not going to say I agree with that thought entirely, but yeah, a good cheese sauce added to an already cheesy, creamy and flavorful foundation like Knorr Selects Roasted Garlic Alfredo certainly helps. In fact, for a fun variation, try replacing the turkey with chorizo, pancetta – almost any meat. This one has turkey in it because it's the holiday season and there's a lot of turkey leftovers going around.  To punch up this recipe even more, try adding a can of diced tomatoes and green chiles to the mix for a some added acidity and dimension.
Whatever variation you go for, it's a dinner that will definitely make you a hero.


Yield: serves 6
Turkey Queso Casserole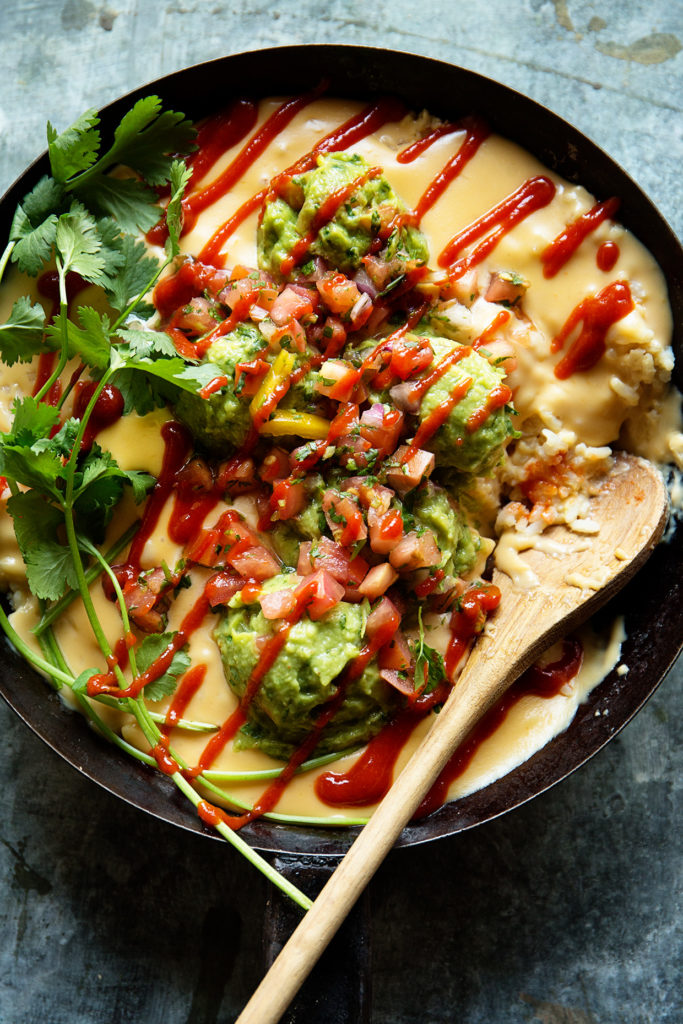 Ingredients
2 Knorr Selects Roasted Garlic, cooked per package instructions
3 cups fully cooked turkey meat, cubed
2 cups of firmly packed Monterey Cheese
1 tablespoon cornstarch
1 cup evaporated milk
Instructions
In a large bowl mix together Knorr Selects Roasted Garlic with turkey meat.
In a microwave safe bowl, add cheese and toss with cornstarch. Pour evaporated milk on top and transfer to a microwave and heat in 30-second bursts, stirring in between each burst. Continue and repeat until sauce is smooth.
Pour queso on top of rice mixture. Scrape mixture into a 10 inch skillet or casserole pan.
**Optional: Drizzle with Sriracha