Come and get it . . . a burger with bacon, crispy onions, cheese, jalapeno jack chips, more cheese and of course, a fried egg. I am all about brinner, but this one simply is too good to wait until then. So I'm thinking brunch. On a Sunday. And better yet, football Sunday.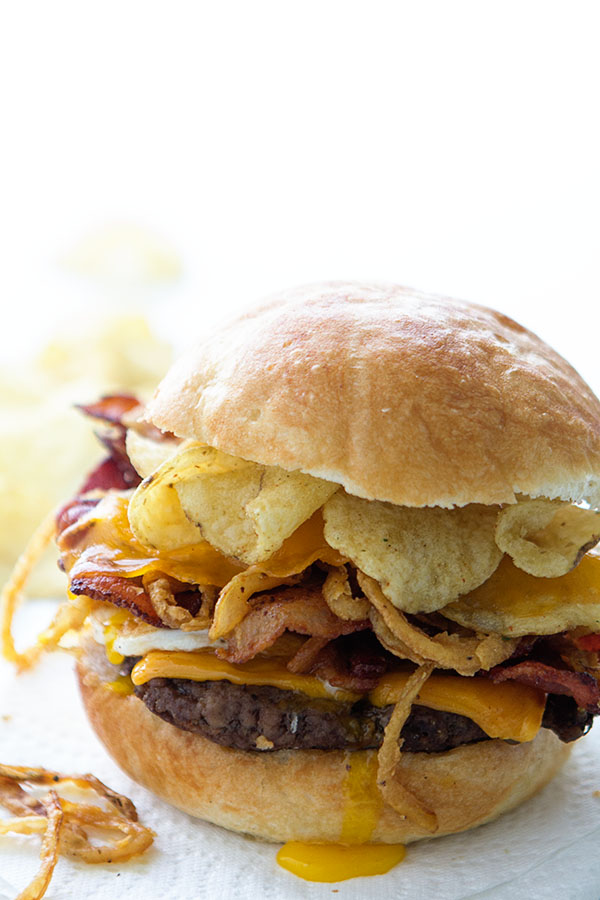 I'm all about putting a fried egg on just about everything. Are you with me—no? I'm going to make you a believer yet!
Next to the drippy fried egg, this burger is all about the crunchy jalapeno jack chips. It adds a little heat, some crunch and pumps up the overall burger flavor—I promise you won't regret this. This one is being added to my football game-day rotation without a doubt.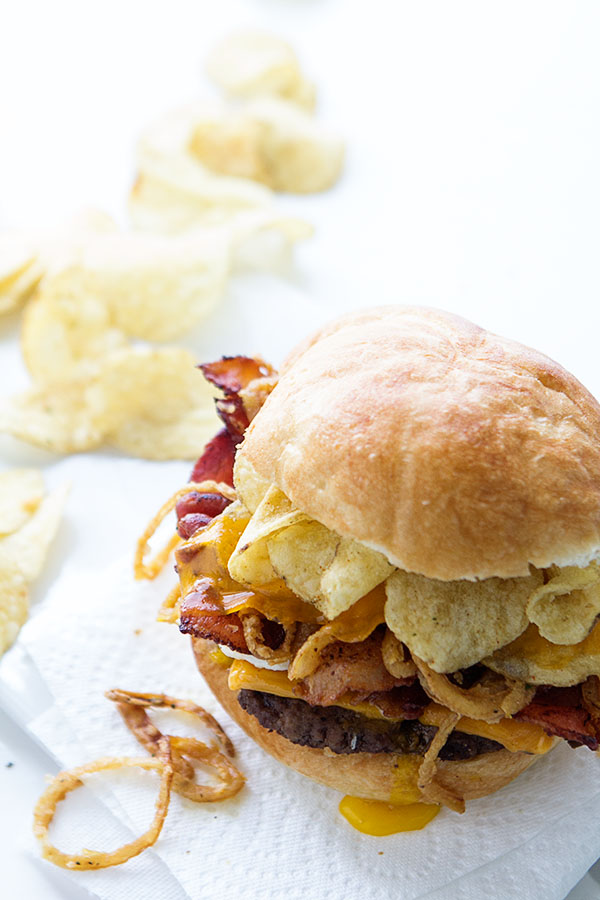 Yield: Makes 4 burgers
The Brunch Crunch Burger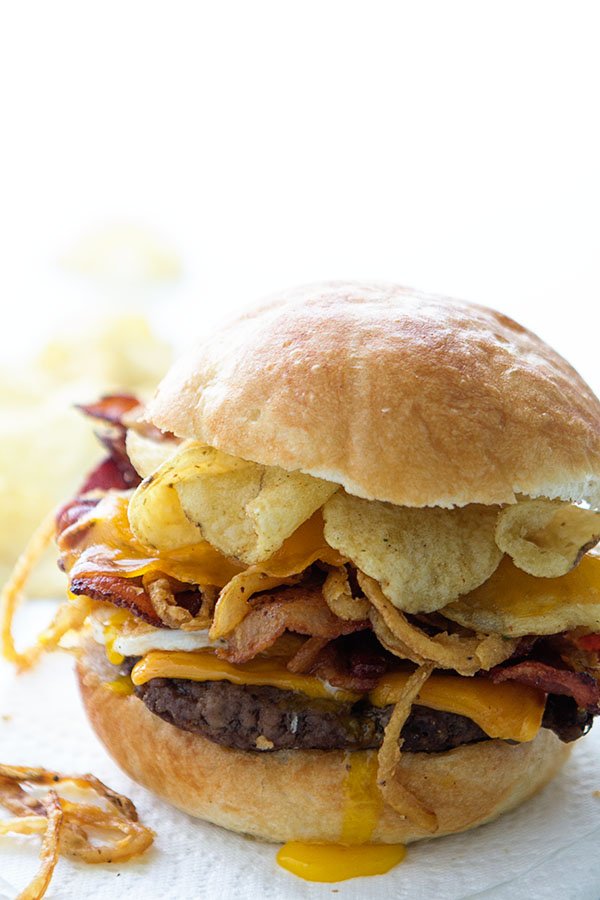 Ingredients
1 pound 20 percent fat ground beef chuck
½ pound ground rib-eye beef steak
1¼ teaspoons kosher salt
½ teaspoon freshly ground black pepper
8 slices of sharp cheddar cheese
4 fried eggs
12 slices cooked bacon
2 cups crispy onions
handful of jalapeno jack chips
Instructions
Heat cast iron skillet over medium-high until sizzling hot.
Using your hands, blend chuck and rib-eye; divide mixture into four equal parts. Shape each portion into round patty, about ¾-inch thick and 4-inches in diameter.
Season 1 side of each patty with salt and pepper. Place seasoned-side–down in hot skillet. Cook until bottom side is browned and crusty, about 5-7 minutes. Season top side of patties and flip. Place cheese over browned side of patties. Cook patties to desired doneness. Transfer burger patties to bottom buns and layer with cheese, egg, bacon, crispy onions and chips