What do you do when you're all out of leftover turkey, but you still have all the sides? You go for the below . . . The Thanksgiving Burger.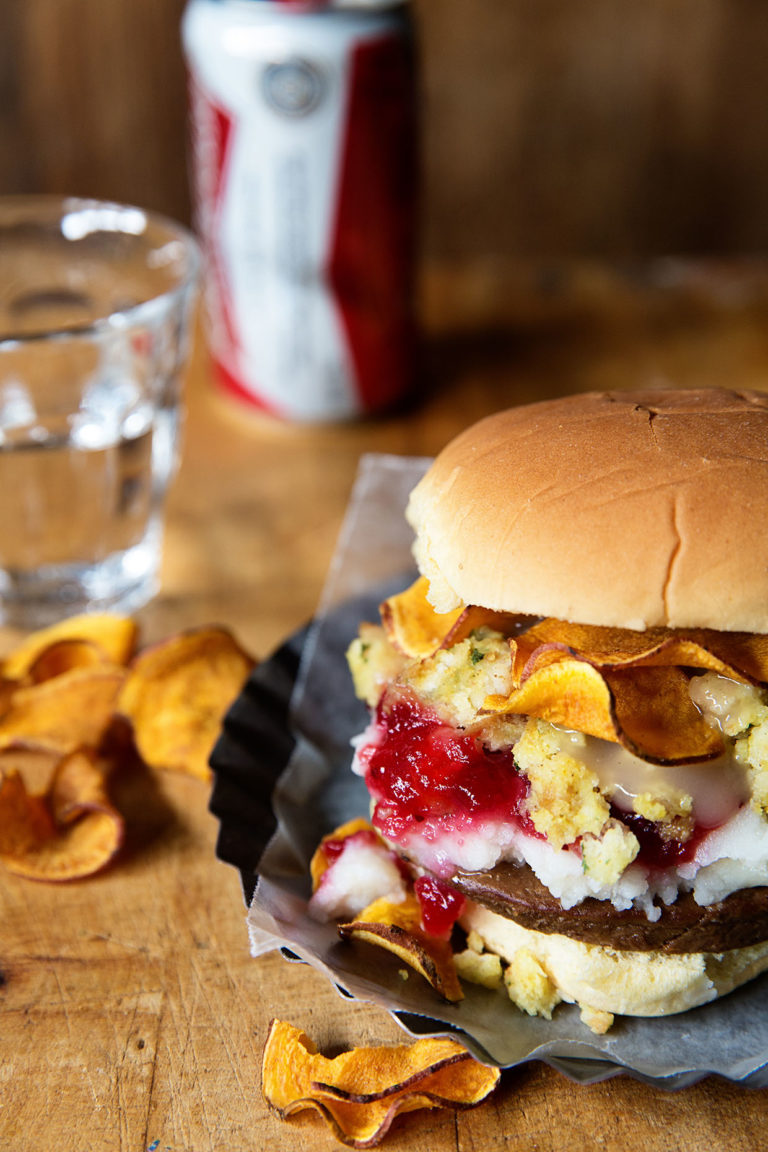 I'm a guy that likes his comfort food, so if I can spin anything into pizza or burgers, it's going to happen. Are you with me? Layer your preferred burger patty with all the sides you have, in this case, I went for: mashed potatoes, gravy, cranberry sauce, and stuffing. The sweet potato chips were extra, but I like a little crunch with my burger — aside from them that, you need them, so don't skip them!
The only bad news about this burger is I'm all out of sides. I got one burger out of all that Thanksgiving cooking.  .  . note to self: hide away more leftovers from the kids when Christmas comes around. 


Yield: 1 burger
Thanksgiving Burger
Ingredients
1 burger bun
1 burger patty
4 tablespoons mashed potatoes
2 tablespoons gravy
4 tablespoons stuffing
2 tablespoons cranberry sauce
1 handful of sweet potato chips
Instructions
Place patty on bottom bun, layer with mashed potato, gravy, stuffing, cranberry sauce and sweet potato chips. Serve immediately.