If you are a regular around here, then you know I'm a big taco fan. So it should be no surprise that I mashed up one of my fave foods into a comfort pasta dish . .  . hello, taco shells!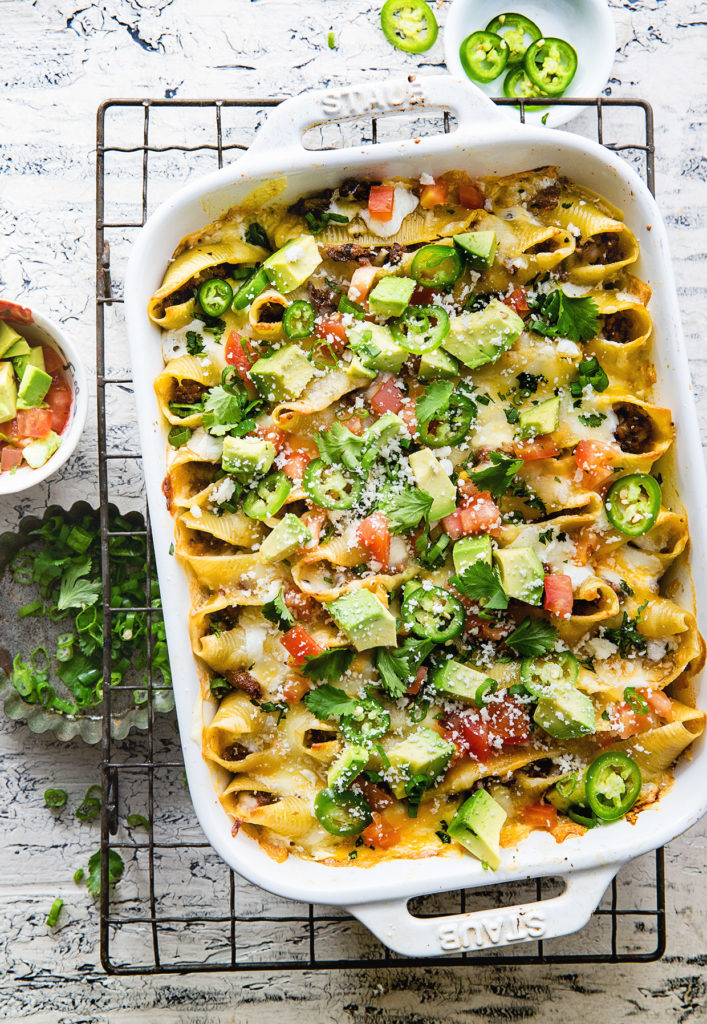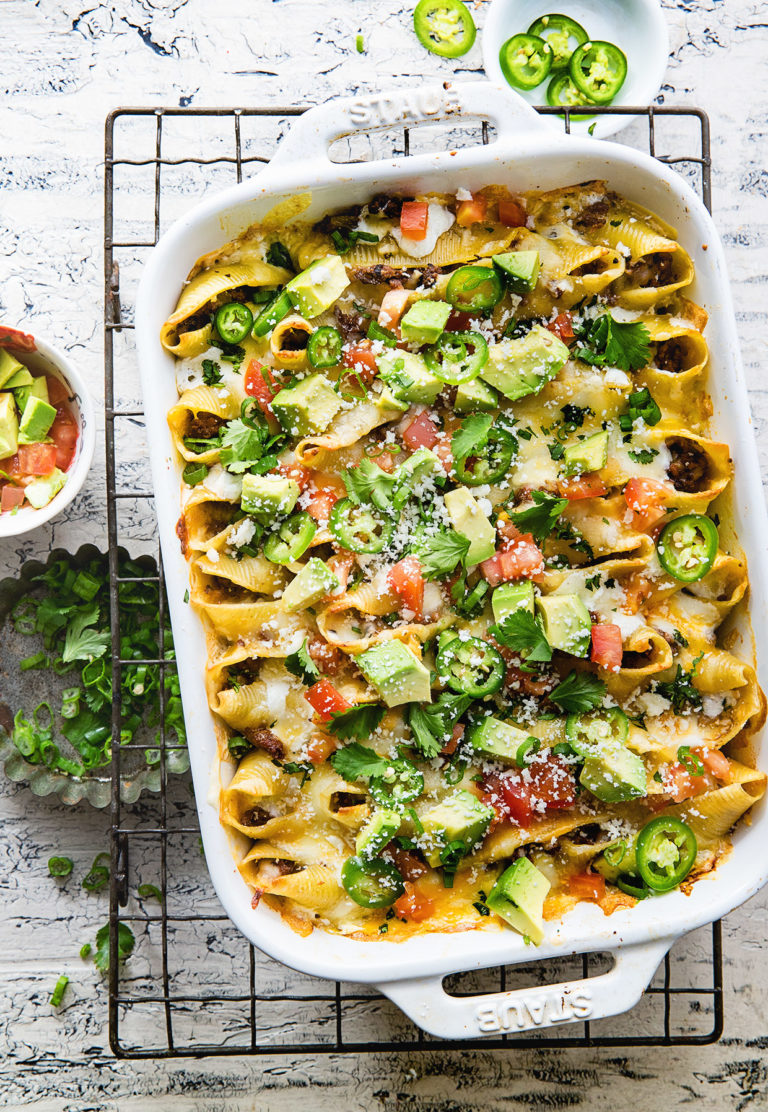 These are super easy to make and so weeknight-dinner friendly. To make it even more friendly, prepare this ahead of time, freeze it and then go from freezer to oven when needed. Now that is something a busy dad like me can appreciate.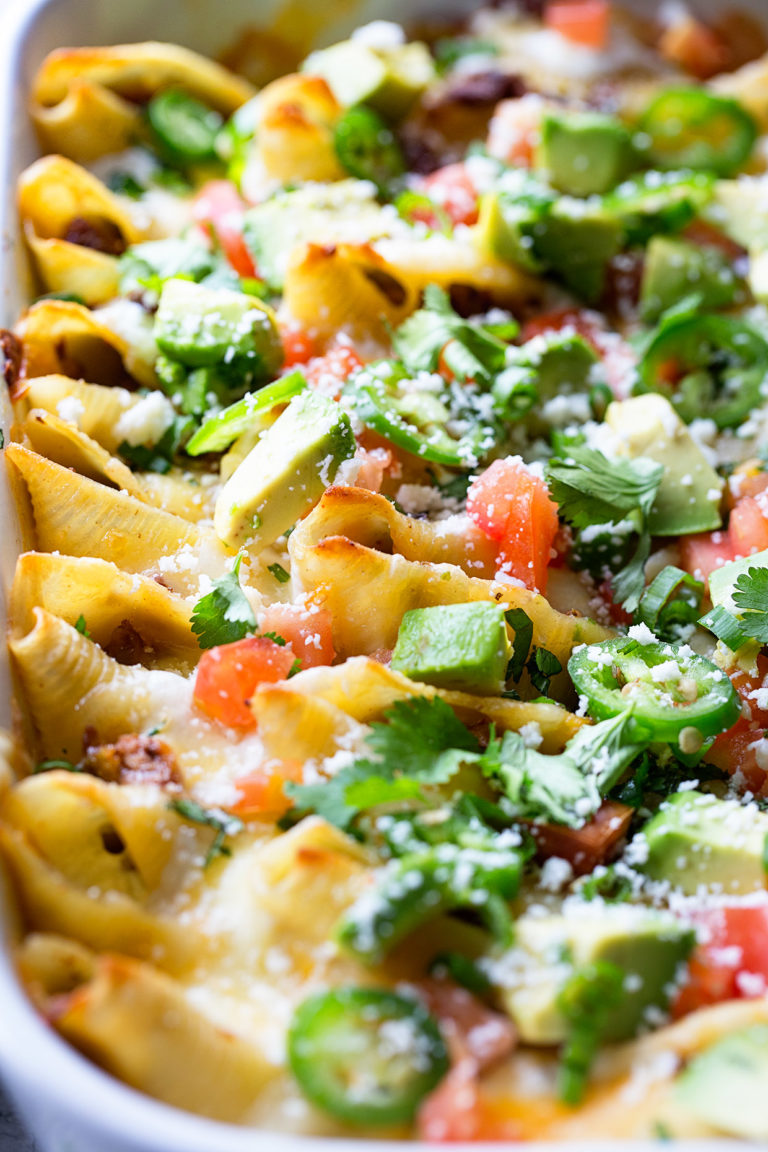 Want to be really efficient? Make the pasta shells ahead of time and separate the shells and place them on a parchment-lined baking sheet to cool. Once cooled, cover and keep refrigerated for up to two days ahead. Same with the filling, make it, let it cool, wrap it up and keep refrigerated until you are ready to stuff the shells. See what an even easier dish this becomes if you plan the components out?
Your reward for all that efficiency – happy faces, full bellies and dish duty to those who didn't help prep. Enjoy!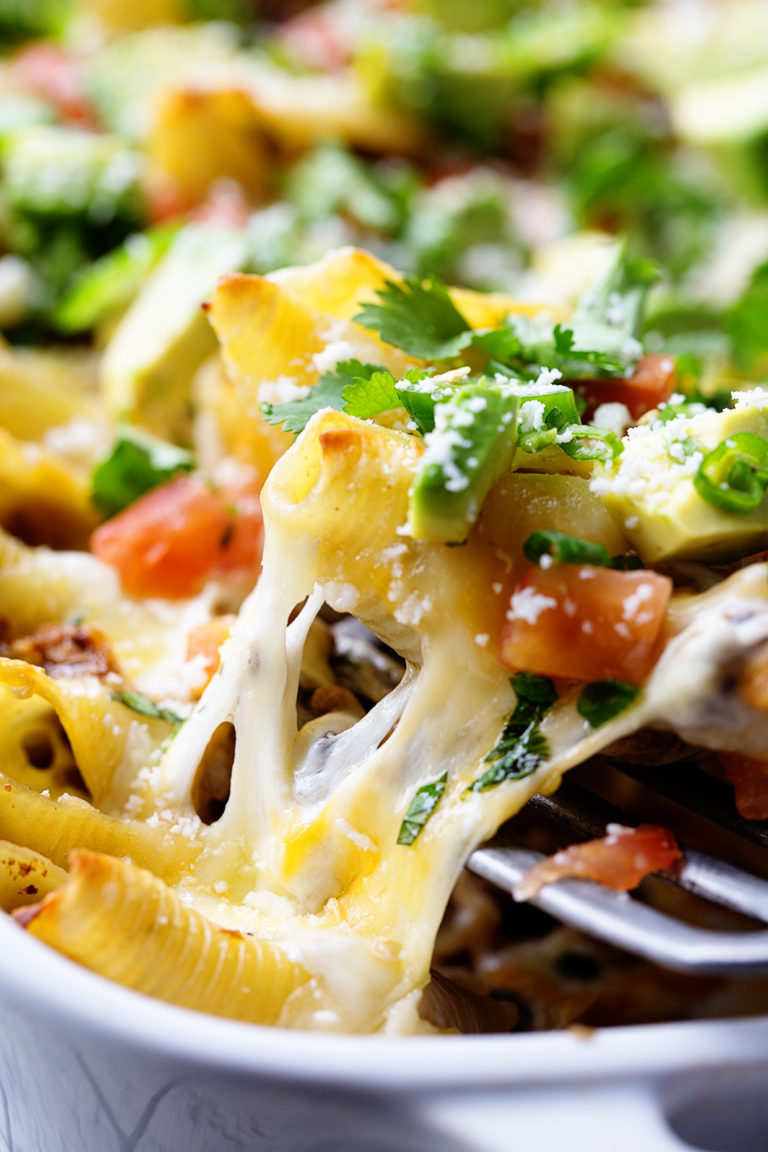 Yield: Serves 6-8
Taco Shells
Ingredients
1.5 lbs ground beef
1 1 oz. package of taco seasoning or homemade seasoning
Salt and pepper
1 4.5 oz can chopped olives
1 4 oz can fire roasted diced green chilies
3/4 cup of your preferred salsa, drained (I used a fire roasted variety)
4 cups Mexican cheese, divided use
6 oz. fresh mozzarella
Garnish
Cilantro
Tomatoes, diced
Avocado, diced
Serrano peppers or jalapeños, sliced
Instructions
In large skillet over medium high heat, add ground beef and taco seasoning and stir to cook until no pink is visible. Stir in chopped olives, diced green chilies and salsa. Remove from heat and set aside to cool to room temperature before adding in 3 cups of Mexican cheese.
Fill pasta shells with two heaping tablespoons of mixture. Place filled shells in a 9x13 pan. Top with fresh mozzarella and remaining one cup of Mexican cheese. Bake for 15-20 minutes at 415 degrees F or until cheese is melted.
Remove from oven. Transfer to a wire rack to cool for 5-7 minutes. Top with garnishing as desired. Serve immediately.