I meant to share these Pizza Supreme Rolls recipe for March Madness, but then life got in the way, so now I'm sharing them for the NBA Playoffs.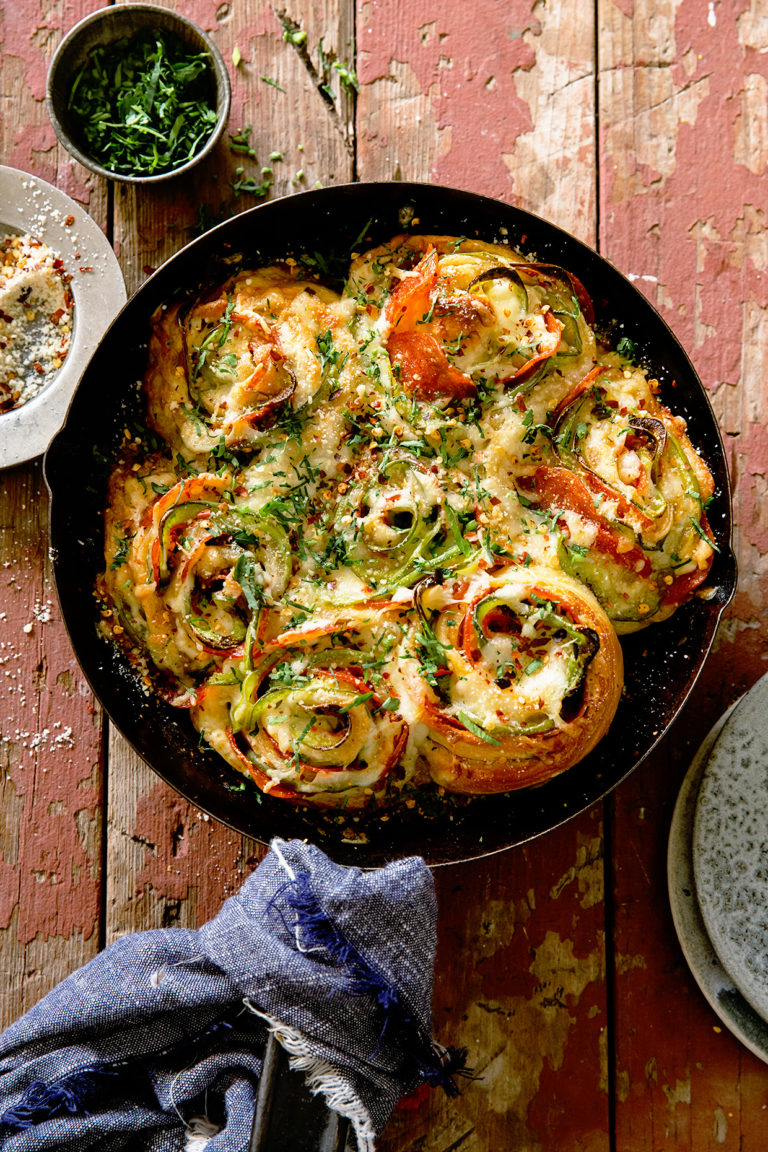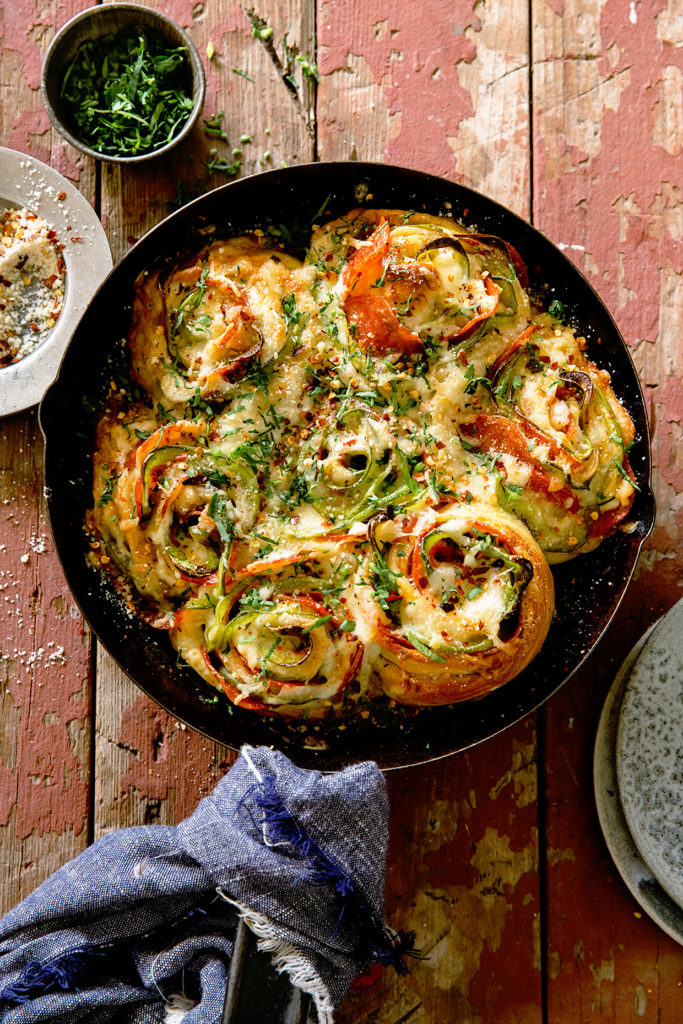 Next to food and travel, sports rule in my home. Whether it's the boys playing, me coaching or all of us spectating, sports have a way of gathering my boys around, so keeping them fed while doing any of the three aforementioned things is key. And keeping the food simple and easy to make is even more important–that means sometimes shortcuts are a must.
For these pizza rolls I used Pillsbury pizza dough. I rolled it out and then cut out 2 inch strips, slathered on some pizza sauce (also store bought) and layered it with my choices of goodies: cheese, pepperoni, green bell peppers. Once layered, I rolled it up and reached for an oven-safe pan, stuffed them in and dusted the whole ensemble with more cheese. Bake. Remove from oven and dust with more cheese (if you haven't already guessed, cheesey is important when it come this recipe or any pizza for that matter), a sprinkling of parsley and chili peppers.
And done. Fast and easy game-day pizza rolled for a different twist. I've painted myself into a corner when it comes to game-day grub. My boys pretty much always expect something "fun". The last time I went with something straight up, like mini corn dogs, it was greeted with long, drawn faces and a disappointed, "That's it?".
Fingers crossed that the kids won't be too upset that I'm already repeating myself with this one.


Yield: Serves 4
Pizza Supreme Rolls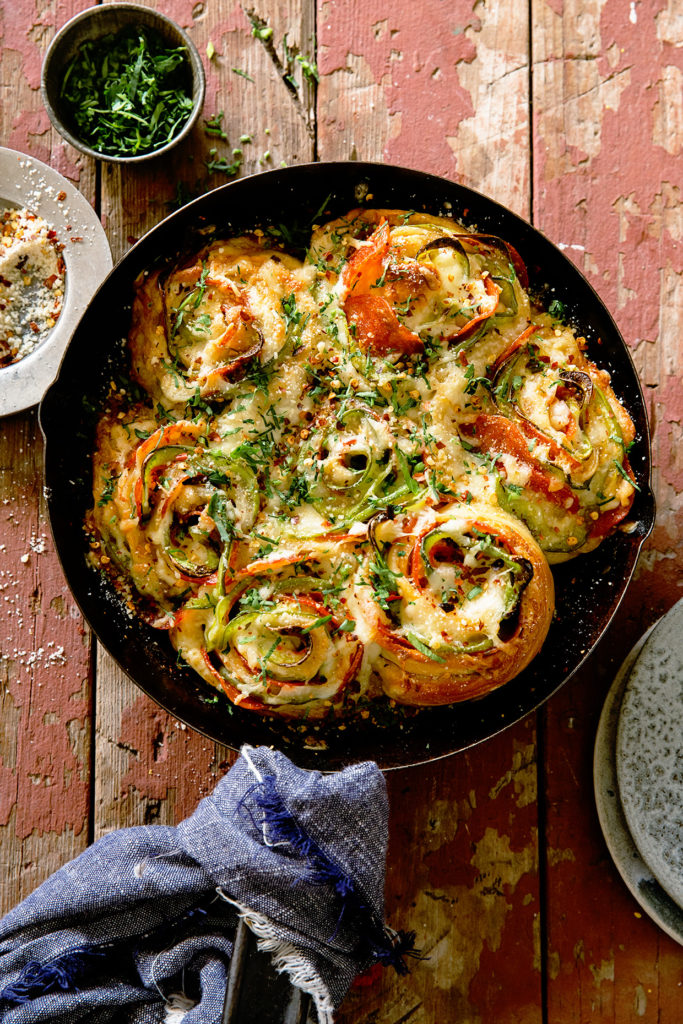 Ingredients
1 can Pillsbury refrigerated thin pizza crust
1 1/2 cups pizza sauce
2 cup shredded mozzarella
15-20 11/2-inch pepperoni slices
1 bell pepper thinly sliced
Instructions
Heat oven to 375 degrees F. Lightly cover a 9inch cake pan or oven-proof skillet with non-stick spray.
On a lightly floured work surface, unroll dough into a large square. Spread pizza sauce on top and layer with 1 1/2 cup cheese, pepperoni and green bell peppers. Starting at one side roll up dough and pinch edge together to seal. Cut roll into 2 inch slices; place in pan. Sprinkle with remaining 1/2 cup cheese.
Bake for 20-25 minutes or until golden brown.