This post is in collaboration and sponsored by the National Mango Board.
Who is ready for a summer round up featuring one my favorite fruits: Mango? I use mango year-round because it's a staple in my home and with six varieties available during different times of the year, you can enjoy them in every season.  Right now you can find Haden varieties available in-store, you'll recognize them by their bright red tone with green and yellow overtones and small white dots. The green areas of the mango turn yellow as it ripens so look out for that and always gently squeeze the mango – it should give slightly!
When summer hits, mango goes into overdrive at my house. I throw it in everything from entrees to cocktails and between that you can find mangos snack-y popsicle forms. Below are a few of my favorites.
Let's start with these Pineapple Mango Margarita Popsicles (that can also easily be made kid-friendly). When I'm not shaking up or sipping cocktails, you will probably find me blending a popsicle mix like this for some summer licks.
And what is summer without grilling? That's a trick question. Summer without grilling is not a legit thing, so let's talk about these Pan Seared Shrimps with Mango Salsa. Once you learn how to cut a mango like a pro, this recipe is a breeze. It's dinner in less than 30 minutes.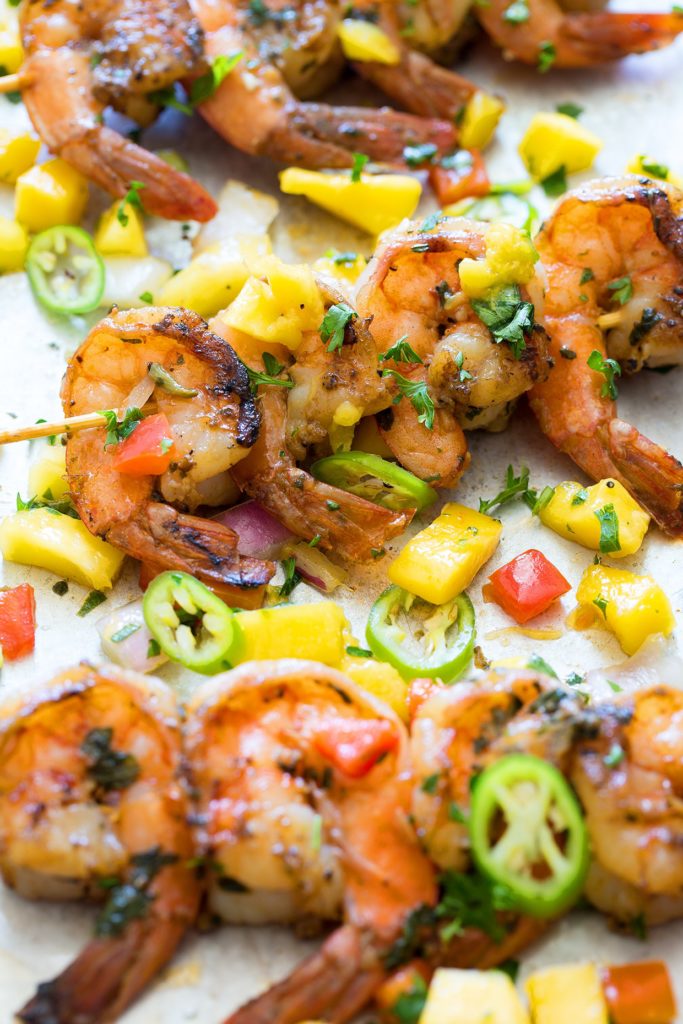 Every good summer grill needs a good summer cocktail like this Spicy Strawberry Mango Margarita. Make it with or without the heat, just don't forget to make them. It's the kind of cocktail that cools you down while easily finding its way into your regular rotation of summer drinks.
Since we are talking about grilling, let's make sure we round out our alfresco dining with these Poke Mango Tostadas. It's a must make, but let's be real, if you live in my house this is a repeat offender from January to December.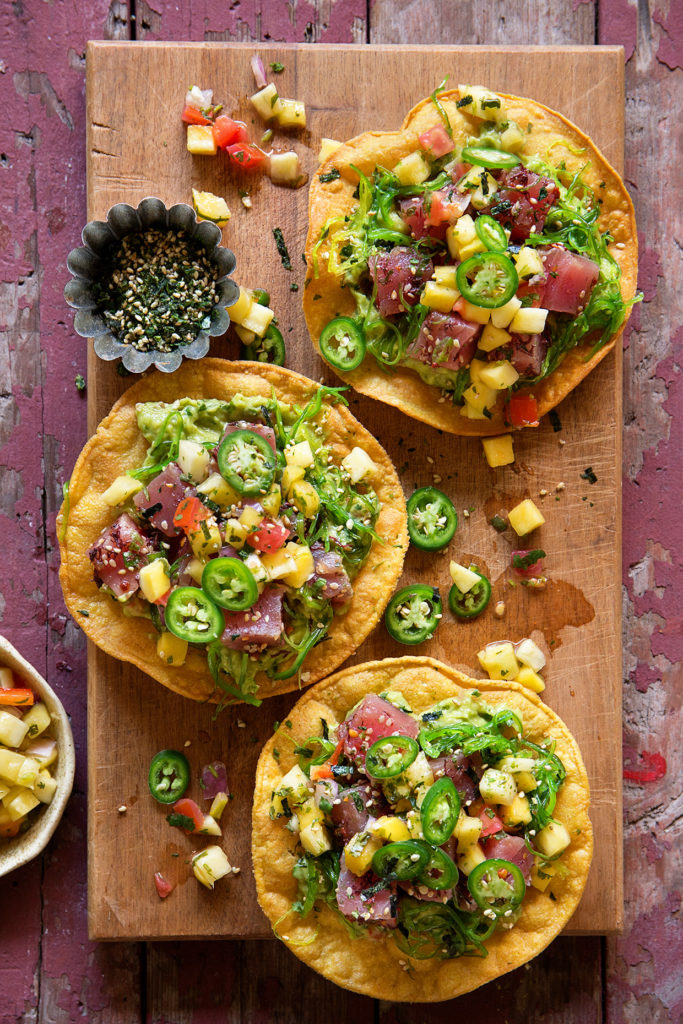 Speaking of year-round, this Mango Coconut Curry Soup may break all the rules when it comes to soups and seasonality. I do this one whenever the craving strikes. Who has ever heard of doing soup only for cold weather months – that is crazy talk – especially when mangos are available all year long.
Yep, if you didn't know that, now you do. Here are a few other fun facts and tips about mangos you may or may not know:
Color is not an indication of ripeness. Some ripe mangos will stay green in color. To find the correct indicator of ripeness, gently give it a squeeze. A ripe mango will give and be slightly soft like a peach or avocado, along with having a sweet smell. A firm mango will easily ripen at room temperature over a few days.
Mangos are a great source of vitamin C and A. One cup of mango provides 100% of your vitamin C daily, and 35% of vitamin A, which is important for immune function and helps maintain a healthy skin.
Storing: Keep unripe mangos at room temperature. Do not refrigerate mangos before they are ripe. Once ripe, mangos can be moved to the refrigerator for chilling and to slow down the ripening process for several days.
To cut mangos, start by finding the stem. The long, flat seed runs from stem to nose. Cut around the seed by making two cuts on either side of the stem. Finish by dicing or slicing and scooping out the flesh.
Now that you have a short list of mango recipes to make your summer even sweeter, don't forget to check out Mango.org for recipes and inspiration.