This post has been sponsored by CAVA. All thoughts and opinions are my own.
This summer I'm making it a point to unplug just a bit more while enjoying outdoor time with picnics like this to savor delicious bites and slowed time with the boys and Naomi.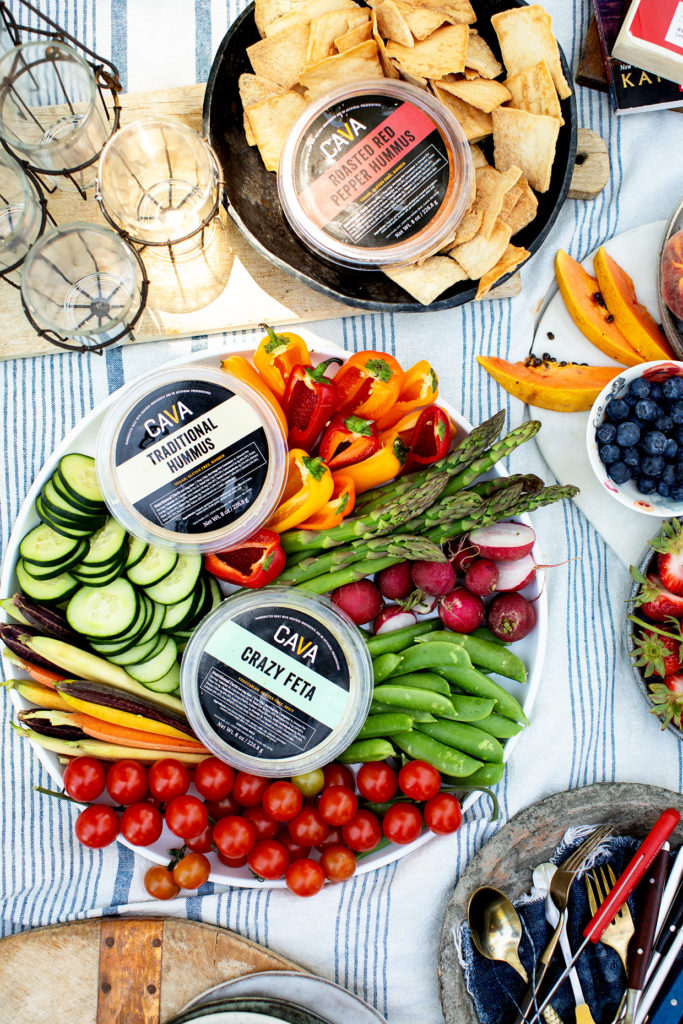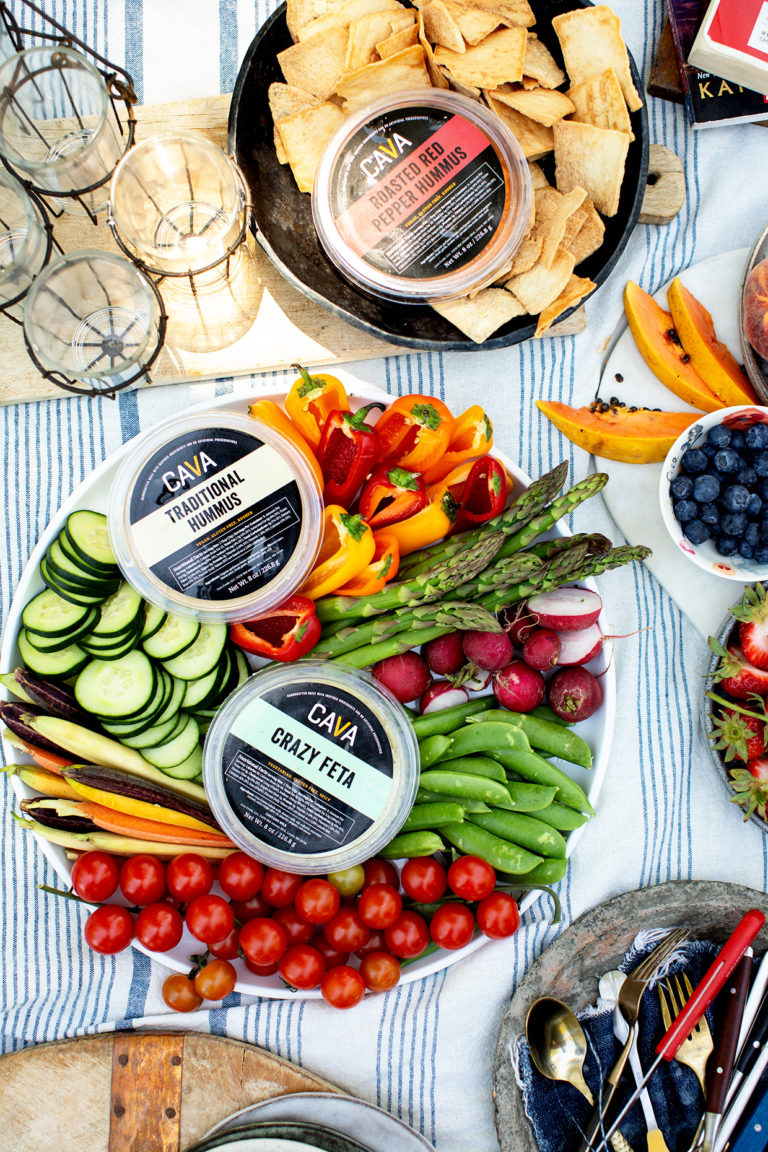 Being someone who works from home and runs a business digitally, I'm plugged in a lot. As a result, it's easy to move straight from work into social media and before I know it, I'm in the digital black hole.

But as my boys get older the time seems to move more swiftly, so nowadays we set alarms to force us all to stop and do life the right way. That's life with each other through shared moments like this meal, on a blanket, under a tree, talking about everything and nothing.
For this excursion, I kept it simple with a fruit and crudite platter. My boys are big into hummus, especially Cava's hummus. Cole loves their Traditional Hummus, while I'm the biggest fan of the Roasted Red Pepper Hummus. Naomi is split between that and their Crazy Feta dip which is the perfect combination of spicy and creamy. My little toddler loves it all. If he had his way, he would skip the veggies and just go for a spoon. Which most times, I don't mind, but the point of the picnic was to stop, slow down and savor. Spooning straight from the container is saved for those rushed times when I'm carting him from preschool to swim lessons.
Now if I could just get my teenager in on more this action but, he's still recovering from high school finals and the pressures of AP and accelerated classes. . . . baby steps—I have to remind myself of this—breathe and take it slow. We can't have all things all at once. But I can create a trend in my home that makes sure we connect over food to share and savor the small and big moments in life.
So while I missed him on this day of our picnic. I know next weekend we'll all be in the car soon enough to do what they all love to do during summer: Wild Rivers. Can you guess what will be on hand for snacks that day?
That's right — pass the hummus and put down the phones!