**This is a sponsored post in collaboration with Bota Box.
There are so many reasons to love summer – but one of my favorites is getting outdoors for some hiking. Memorial Day weekend kick starts all things summer and this year I'm making it a point to get out and couple hiking with picnicking more often.
When you work for yourself, it's so easy to keep your head down and plow through the days. Before you know it, Monday morphs to Friday and you realize you worked way more than you did when you had an office job – and this is no exaggeration.
I'm not complaining, but like anything in life, change starts with taking a breath and doing it—so I'm doing it. I'm taking lunches and doing hikes like the one from the other day in which Naomi and I hiked our way to the perfect spot to picnic.
It didn't involve much, other than a light lunch bag and some Bota Box. Have you tried their wines? The popular wines are sourced from select vineyards, and crafted by winemakers with decades of experience. With Bota Box, you can enjoy premium wine any time, any place. The compact package of Bota Box is perfectly portable since there's no glass bottle or corkscrew to fuss with and the compact size allows for easy porting of a variety of wines to suit a variety of tastes and preference. Of course this also means you can take it on-the-go for camping, hiking, boating, or to an outdoor summer concert—the possibilities are endless!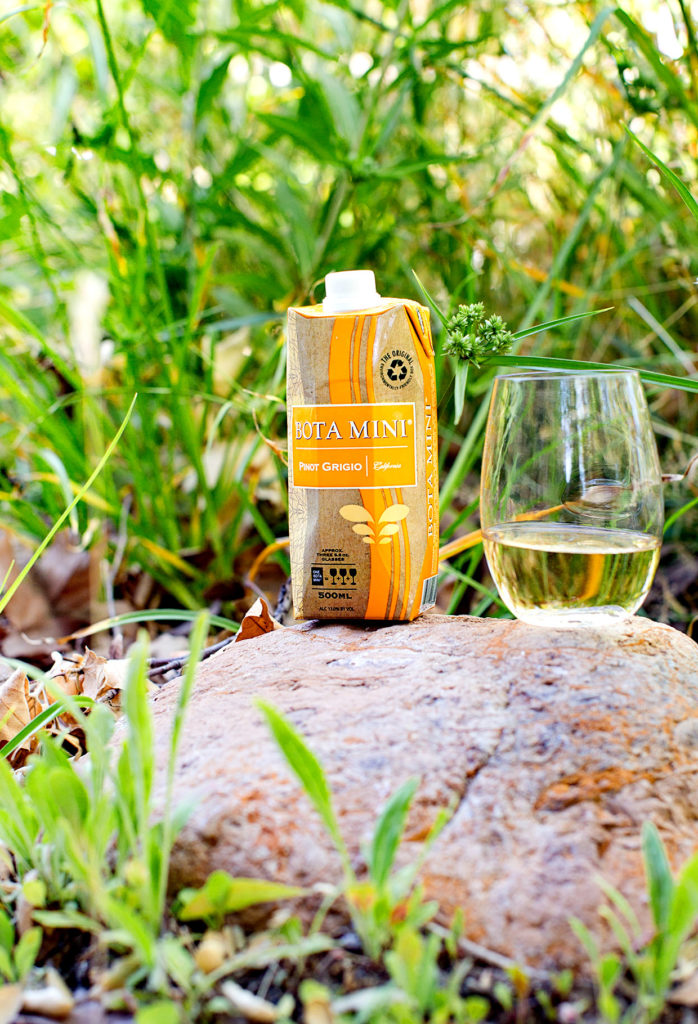 The next time you go out to adventure, don't forget the Bota. You can feel confident that Bota Box provides the high quality wine you crave while its convenient packaging makes it easy to transport and easy on the environment with it's 100% recyclable packaging.