I know we just passed Thanksgiving, so the last thing you want to hear about is Christmas dinner leftovers, but guess what? You are going to hear about Christmas dinner leftovers because I'm sharing these Stuffing Hand Pies today.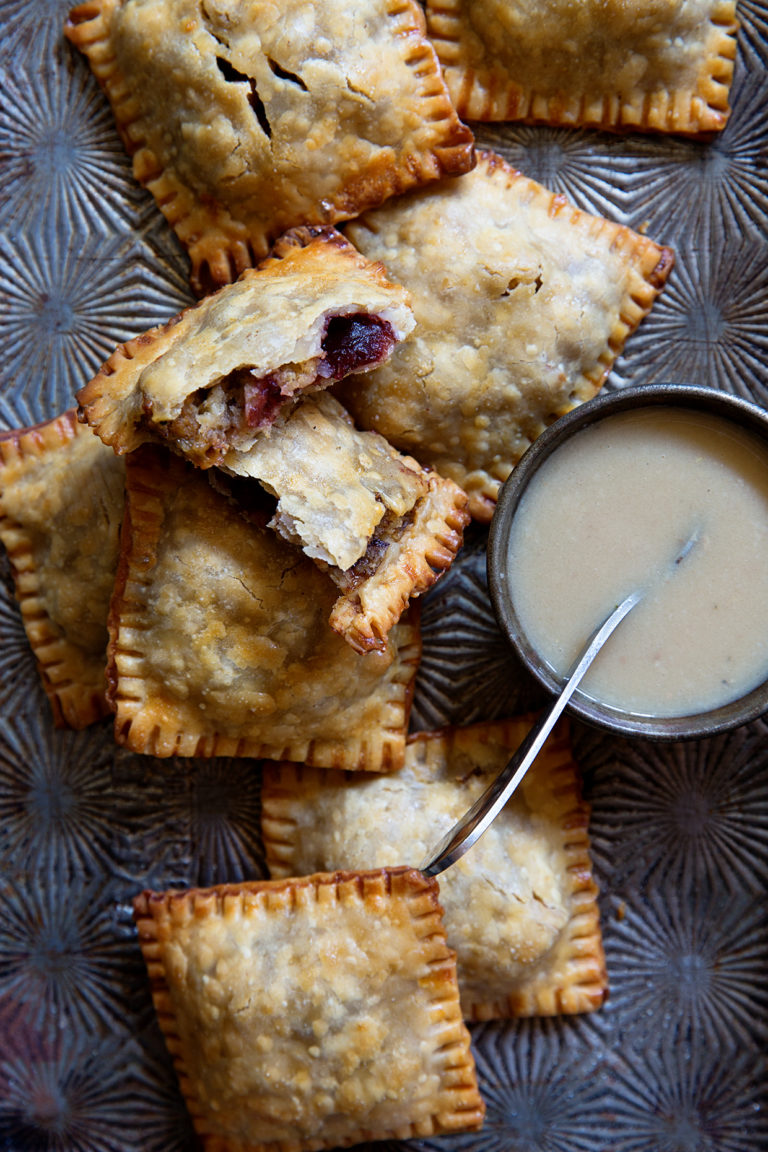 They are as simple as they sound, I just dont know why they never occurred to me before! Cole is absolutley crazy for these because stuffing is his favorite holiday side dish.
You can shortcut this and use ready-made pie dough like I did or use your preferred homemade kind. Whatever way you go, don't forget the gravy for dipping.
I know this sounds so simple, and it is, so I insist you give this a go. Then I want to hear what you think about them in the comment section below!
Yield: 12 2-inch hand pies
Stuffing Hand Pies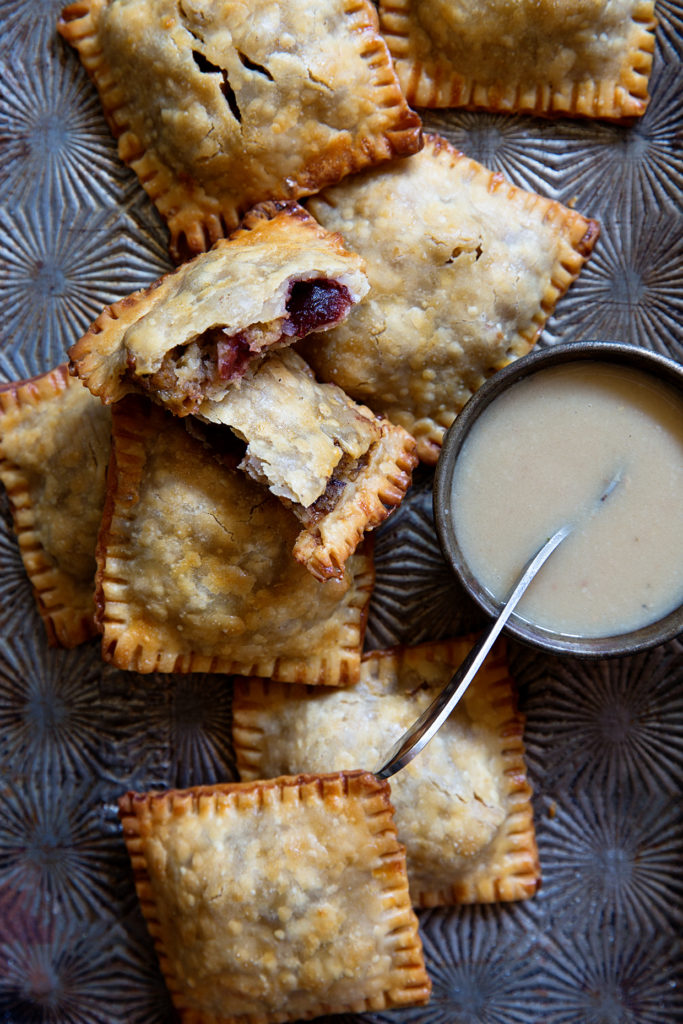 Ingredients
2 9 inch pie crust (homemade or store bought)
2 cups stuffing, room temperature
1 cup cranberry jelly, cold
1 egg wash (1 egg beaten with 1 tablespoon water)
Instructions
Fold cranberry jelly into stuffing.
Roll out dough and cut out 2 inch squares. Brush a 1/2 inch egg wash border all the way around. Fill center with stuffing mixture. Place a second pie crust cut out on top and pinch edges together by hand. Place on parchment lined baking sheet and crimp edges with a fork.