If your family is anything like mine, chicken is on the menu 75% of the time. As a result, I'm always trying to find ways to keep interesting.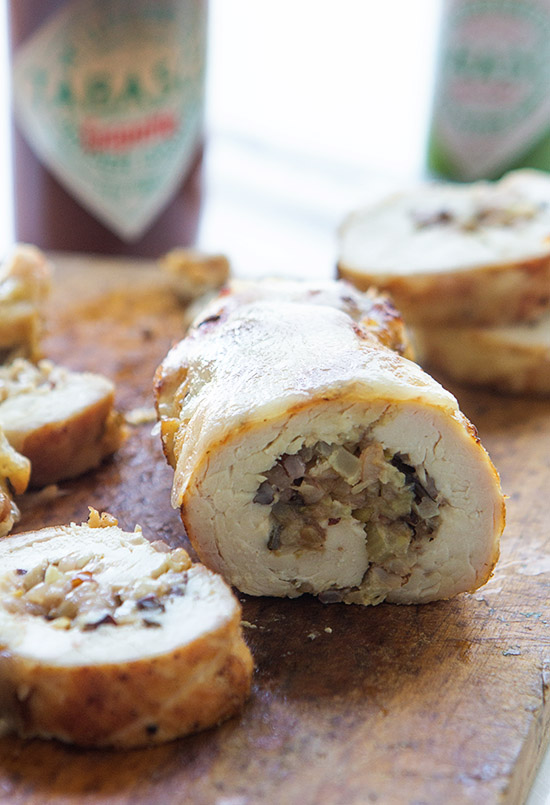 Admittedly, I generally like my meals fast and easy. However, every now and again I will do something like this stuffed chicken roll that takes a little more work but is totally worth it.
Of course you can shortcut this recipe by using ready-cook basmati or brown rice, but for what you see here I used wild rice. If you do the same, to save time, you can make the rice two days before. From there you can use skinless chicken breast, but here again, I bought mine skin-on and then skinned it myself.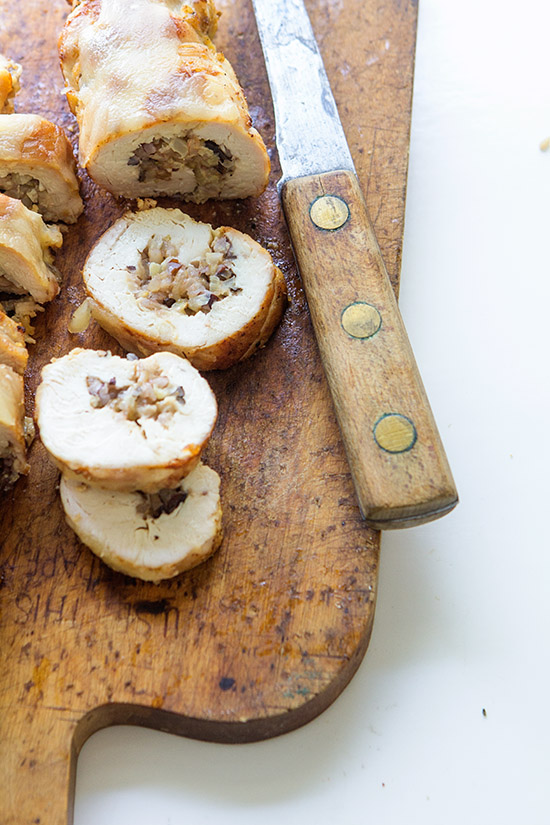 An unnecessary thing in most cases, but this recipe is part of the TABASCO 10 Ingredient Challenge, which I am honored to be a part of. This year's 10-ingredients are:
TABASCO® Original Red, Green Jalapeno, or Chipotle Sauce
Chicken
Eggs
Mozzarella
Fennel (bulb or fennel seed)
Zucchini
Rice (brown, basmati, jasmine or wild)
Rigatoni
Ciabatta
Honey
Do you see why I skinned it myself? I need the skin to render some fat for flavor and to brown the chicken rolls before they were finished in the oven. For some acidity, I used both TABASCO® Green Sauce and for more flavor I added in the Chipotle Sauce and of course toasted some fennel seeds along with sauteeing the fennel bulbs for flavor building.
So while I was limited by the ingredients, I really love the results of these stuffed chicken rolls, as did the family, who had no idea I had any limitations on the dish pictured.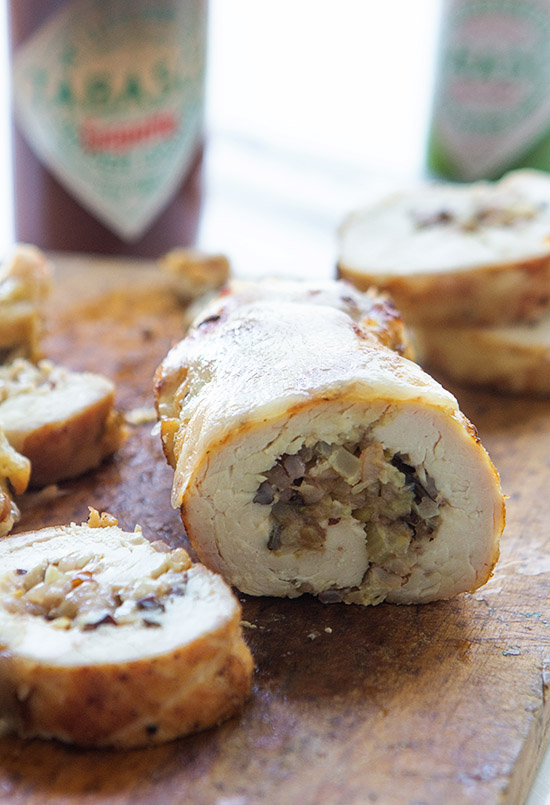 Now for the fun part, the challenge continues for the next four days, so stay tuned for more for of this Chopped-style challenge from Tabasco.
Yield: 4-6
Stuffed Chicken Roll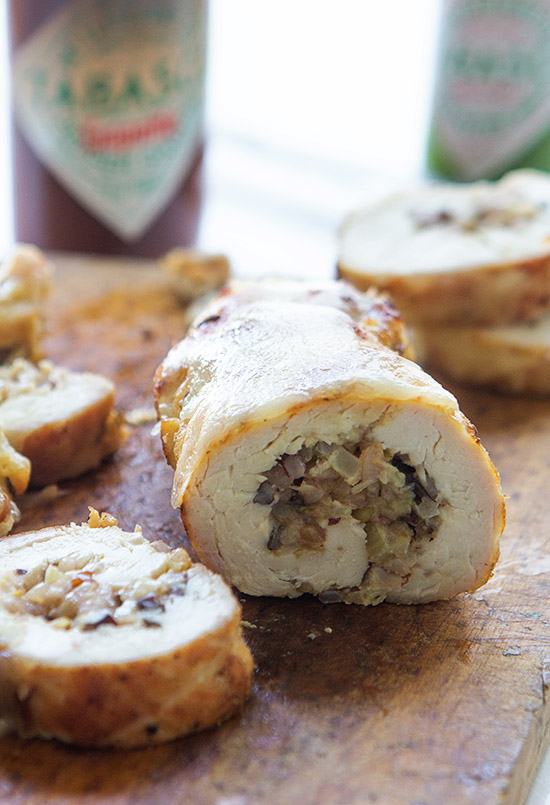 Ingredients
4 chicken breast, skin on (about 2 pounds)
2 tablespoon olive oil
2 cups fennel bulb, sliced (about 1 large bulb)
1 teaspoon fennel seed
2 cups wild rice, cooked
3/4 cup grated mozzarella
1 egg, lightly beaten
Instructions
Heat oven to 375 degrees. Heat a large, heavy bottom-skillet over medium high heat.
Skin chicken breast. Set breast aside and add skin into heated skillet. Cook until skin is browned. Discard skin. Add in sliced fennel and fennel seeds, cook until softened and translucent, about 3 minutes. Transfer fennel mixture to a large bowl and set aside. Set pan aside with chicken drippings intact.
Pound chicken to a 1/4 inch thick. Salt and pepper to taste on each side. Set aside. Add rice, mozzarella and cooked egg to bowl with fennel mixture. Fold to combine.
Spread 1/2 cup of rice mixture onto chicken breast, leaving a 1/2-inch border. Roll up chicken lengthwise and tie with kitchen twine. Repeat with remaining chicken breasts. Place chicken rolls into pan with skin drippings and cook until browned on all sides, 8-10 minutes. Transfer chicken rolls to oven and bake until an instant-read thermometer inserted into center reaches 165°, about 7-10 minutes. Remove from oven and allow chicken to rest for 10 minutes before slicing .

This conversation is sponsored by TABASCO. The opinions and text are all mine.