This post is sponsored by The Coca-Cola Company.
Up until just a few years ago, meal prepping and fitness were things I practiced separately. Nowadays, almost every minute and every activity is accounted for ahead of time. With that, I'm getting more efficient with multi-tasking and planning ahead.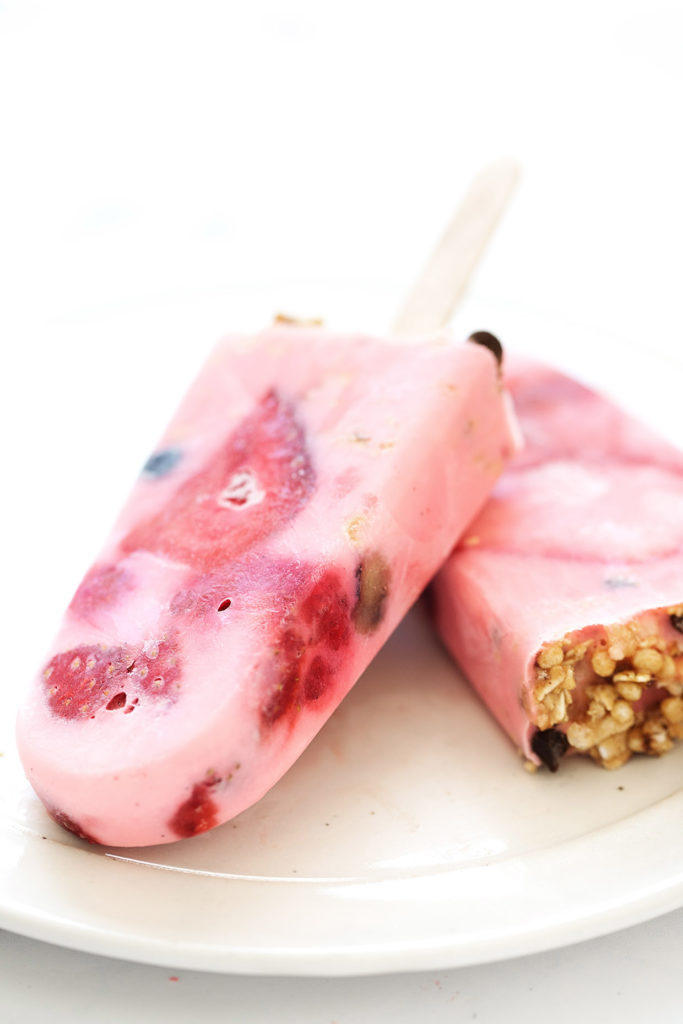 This means not only meal prepping for breakfast, lunch and dinner, but I've also thrown in meal prepping for my fitness routine. Things like this Strawberry Granola Popsicle for pre and post workout bites. The thing I love most about these pops is they take no time to prepare and last for months in the freezer. They are filled with fresh organic strawberries, Powerade® to help get my fluids in with a shot of electrolytes to help me stay hydrated, and some granola to help fuel me. To keep things even more simple, I get my strawberries and Powerade® in bulk at Sam's Club—a necessary thing when my boys are eating these pops as well.
I'm not real big on eating before or after working out, so these popsicles make it easy for me to grab some much needed calories and nutrients for fueling up and replenishing. And psssst . . . . so much tastier than those chalky powdered drinks!
Make a batch of these and you are all set for the next few weeks—now this is the way to couple meal prep and fitness!
**This is a sponsored post in collaboration with The Coca-Cola Company Coca Cola and Sam's Club
Yield: Makes 10-12 popsicles
Strawberry Smoothie Popsicle
Ingredients
1 1/2 cups Greek yogurt
1 cup Fruit Punch Powerade®
1 lb Members Mark Frozen Organic Strawberries
1/2 lb. fresh strawberries, sliced
6 oz. blueberries
1 cup granola
Instructions
In a blender, process yogurt, Powerade®, and 1 lb. of strawberries. Fold in sliced
strawberries, blueberries and granola. Fill wells of popsicle molds with mixture. Cover mold
with foil. Cut a small hole in the center of each well and insert popsicle stick. Transfer to
freezer to set for at least 4 hours or until frozen solid. **Freezer time will vary according to
freezer setting and how full the freezer is.