This post is in collaboration and sponsored by the California Strawberry Commission.
Mother's Day is a big deal around here, so I'm partnering up with Naomi to turn out a few items for her Mother's Day Brunch.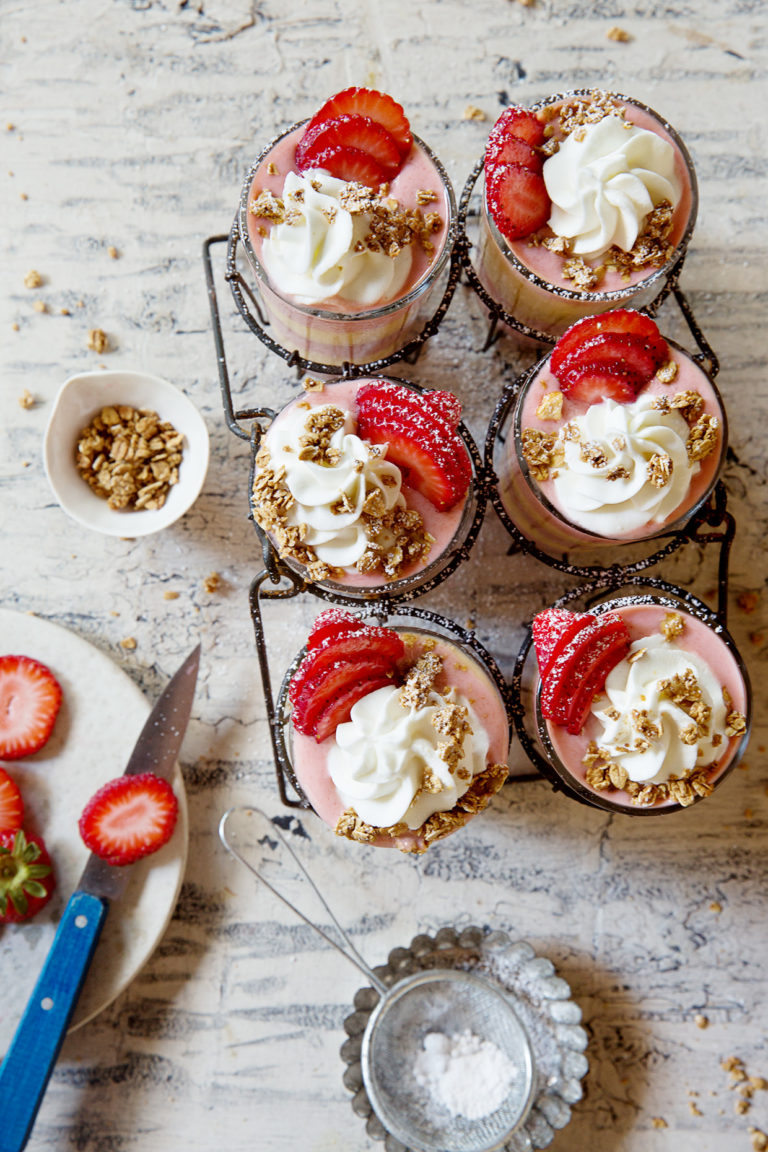 I know you are probably thinking – partnering up? She's cooking her own brunch. Well noooo—of course not. But I do know how picky she can be, and clever. I created these smoothie parfaits because she's crazy for all things smoothies and she came up these Strawberry Shortcake French Toast with Cole (for the recipe click here). 
Here's what I mean about clever, not only does she get exactly what she wants, but in having Cole help her create and test them, she's given him all the training he needs to assist me in the kitchen Mother's Day with me. I'm totally lifting this strategy for Father's Day.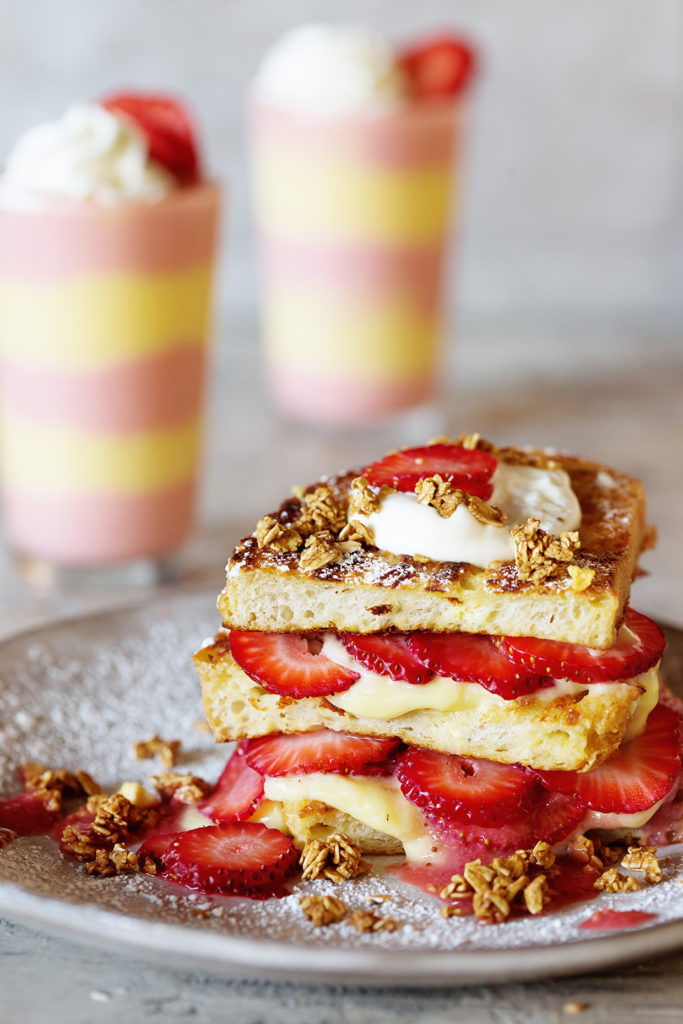 Until then I'm loading up on strawberries because it's peak season in California and a great source of vitamin C. In fact, one serving of eight strawberries has more vitamin C than an orange. Along with that, since strawberries are low in sugar and with just 50 calories per one cup serving, I keep the refrigerator well stocked because everyone around here eats them like candy.
For more Mother's Day inspiration, head over to the California Strawberry Commission for more recipe ideas.


Yield: Serves 6
Strawberry Smoothie Parfait
Ingredients
Strawberry layer
1 pound of strawberries
3 small ripe bananas
1 cup of yogurt
Mango layer
1 pound of mangos
3 ripe bananas
1 cup yogurt
Toppings
Fresh strawberries
Whipped cream
granola
Instructions
To make the strawberry layer: Place all ingredients in a blender and process until smooth.
To make the mango layer: Place all ingredients in a blender and process until smooth.
To assemble: Alternate layering the strawberry smoothie, and the mango layer, then finish with toppings.