Let's be honest about smoothies–they are a great way to make fruits and veggies taste better. I rarely eat fruit whole, but I do love them blended and pureed into all kinds of forms, like this Strawberry Nectarine Smoothie.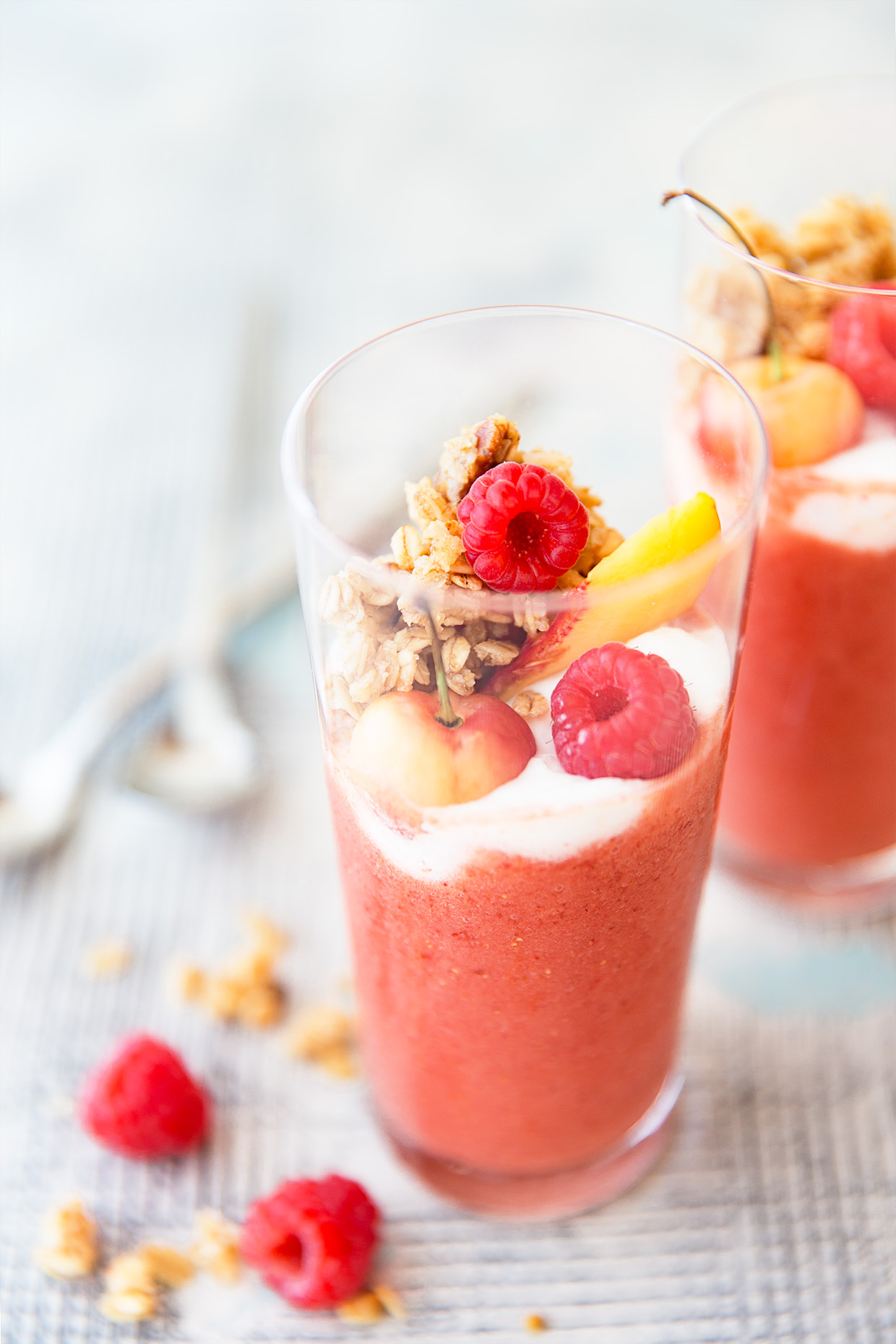 This is one of those post-workout drinks that I will often add a protein powder to, but I skipped that since I was making it for me and the boys.
For this smoothie, I blended up whole strawberries, nectarines, oranges and raspberries. Then I gave it a quick bit of richness by topping it with whipped cream, granola and some fresh fruit. The granola is everyone's favorite because it gives it that smoothie bowl feel.
What was a quick exercise in smoothie-making turned into a mini recipe and photo-making session with my brother, who is just starting his own blog to share his food and fitness lifestyle. I love being able to pass along what I've learned from Naomi and all that I've learned from running my own blog. You'll have to hit the jump here to see what he came up with.
Yield: 2 8oz. servings
Strawberry Nectarine Smoothie
Ingredients
1/2 lb. strawberries
1 large nectarine, pitted
1 large orange, peeled
6-8 raspberries
1/2 cup orange or lime juice (if you want your smoothie thinner)
Instructions
Place all ingredients in a blender and process until smooth.