The slow cooker is where it's at these days, especially when it turns out food like these Spicy Hawaiian Carnitas Tacos. I'm all about prep, drop and walk away.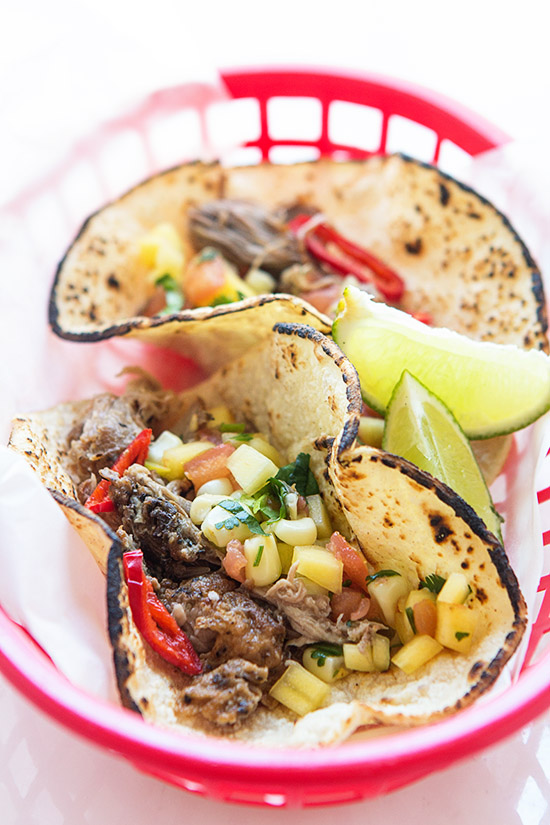 If I could make eggs in the slow-cooker, I would. But since soupy eggs are out with my family, I'm serving this along with a few recipes that will be coming soon.
For now, let's cover this sweet and spicy carnitas taco—there's crushed pineapples, brown sugar, Mirin sauce and molasses for the sweet and to spice things up there are jalapenos and some other spices.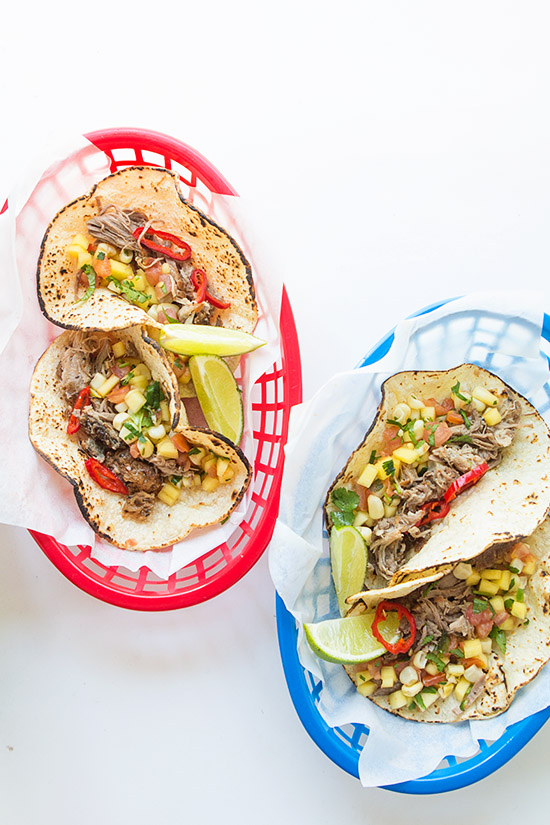 That's it, easy cooking for the family. And if you can believe it, the finishing was more work than the carnitas prep. That's because it seems like everyone in my house wants their carnitas served up a different way—I like mine on corn toritllas, Cole on flour tortillas and Naomi always has to go against the grain and do it with rice or some something like quinoa for a carnitas bowl.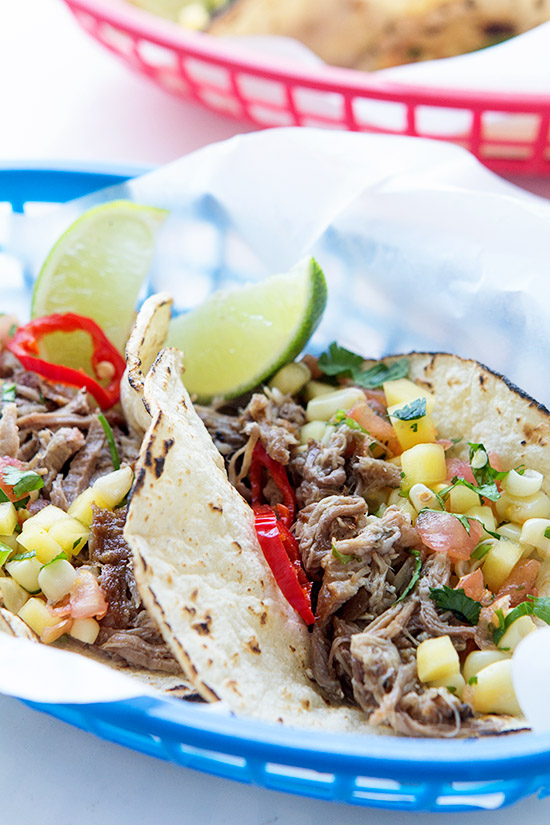 Meal time is never straight up in my family, special orders and tweaks are a regular occurrence and even more so lately, as Cole now loves watching the Food Network with me. So now that's two people that have an opinion when I have dinner duty. Thankfully I enjoy the company in the kitchen.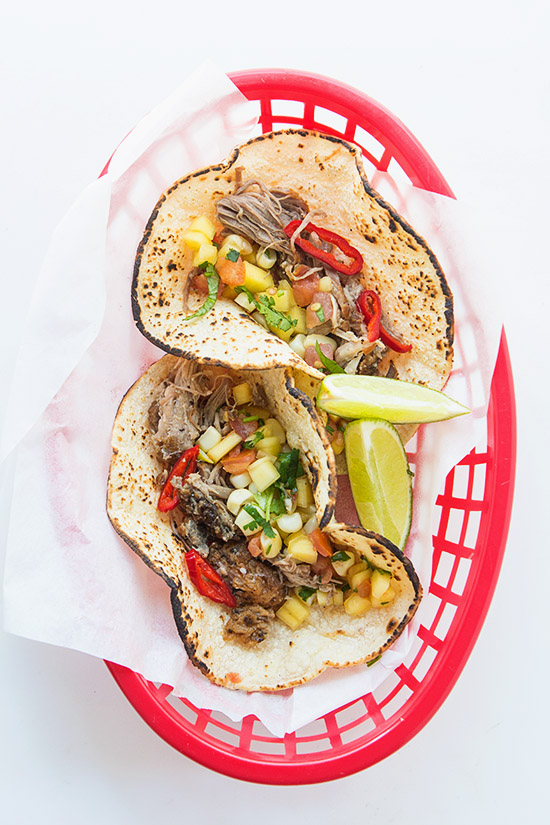 Yield: 8-10 servings
Spicy Hawaiian Carnitas Tacos
Ingredients
½ cup crushed pineapple
2 tablespoons brown sugar
2 tablespoons Mirin sauce
1 tablespoon soy sauce
1 tablespoon Worcestershire Sauce
1 tablespoon molasses
3 jalapenos; stemmed, halved and seeded
2 pounds boneless pork shoulder
1 teaspoon kosher salt
1 teaspoon freshly ground black pepper
2 teaspoons dried Mexican oregano
1 teaspoon ground cumin
¾ teaspoon cayenne
¾ teaspoon smoked paprika
8 small tortillas
Instructions
Place pineapple juice, brown sugar, Mirin, soy sauce, Worcesterchire and molasses in and jalapenos in a food processor bowl and pulse to combine. Pour mixture into the crock pot. In a small bowl, add in salt, pepper, oregano, cumin, cayenne and paprika and whisk to combine. Sprinkle mixture on to top of pork shoulder and rub and press into the meat. Add the prepared meat into the crock pot with the liquid and cook on high for 1 hour; and then turn temperature down to low for 8 hours. Remove meat and shred. Serve in tortillas with your preferred mango salsa.