Next to the waffle iron and my grill, I think the slow cooker is my favorite kitchen appliance. What's not to like, you throw everything in one pot, walk away for half of the day, come back and it's all done for you. Hence my Slow Cooker Irish Beef Stew Pot Pie.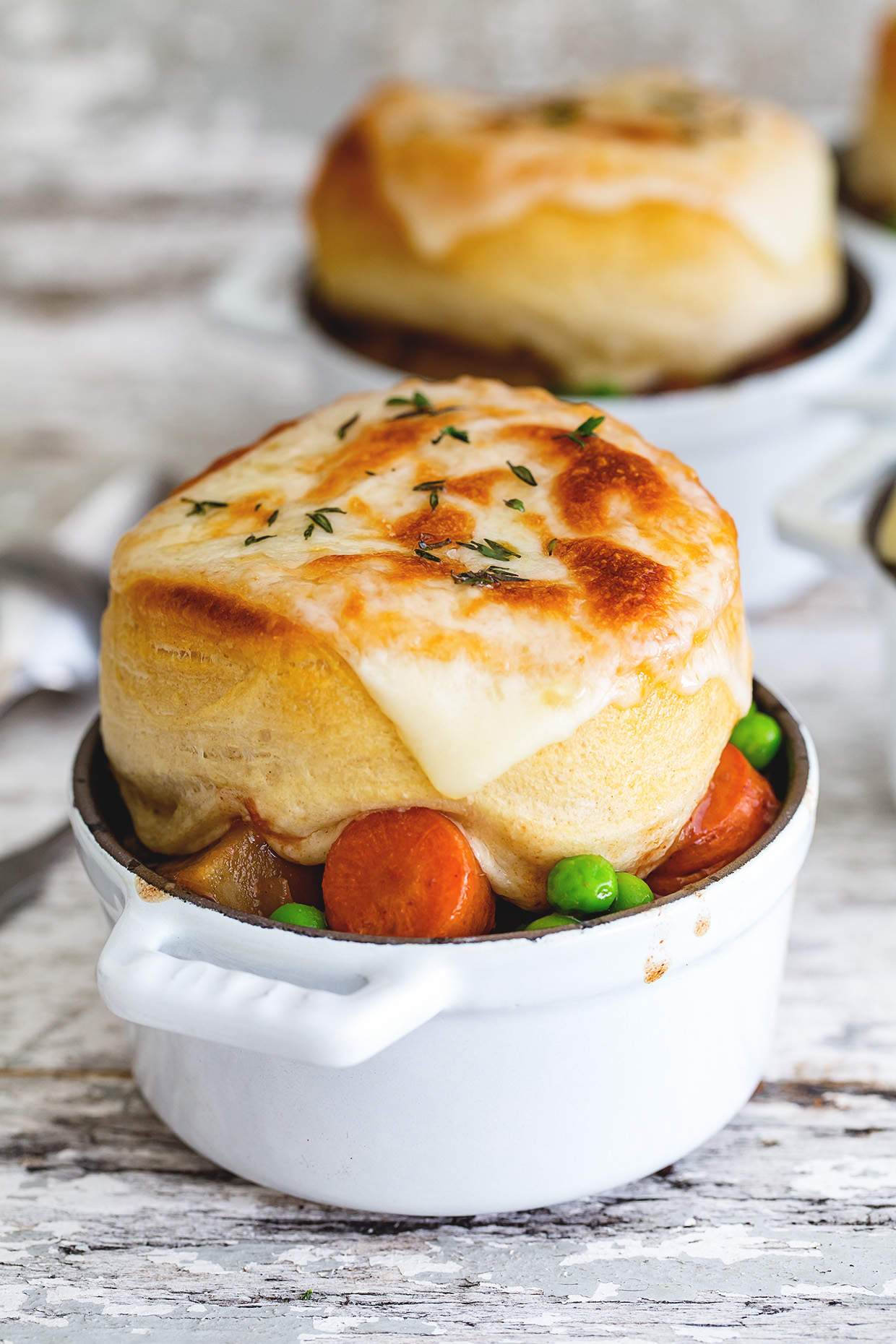 To keep things simple and in line with that idea, I wrote the recipe as such – throw it all in, press a button and let it cook.
But if you want to take some time to extract more flavor, braise the beef first, saute the vegetables then add it all to your slow cooker with the liquids.
Don't have a slow cooker, no problem. Braise the beef and saute the vegetables all in one pot and then just add the liquids in and bring it to a boil. Once boiled, turn down the heat to a simmer and cook for 1 1/2 hours.
See— you have options, so go for it—your friends and family will love this.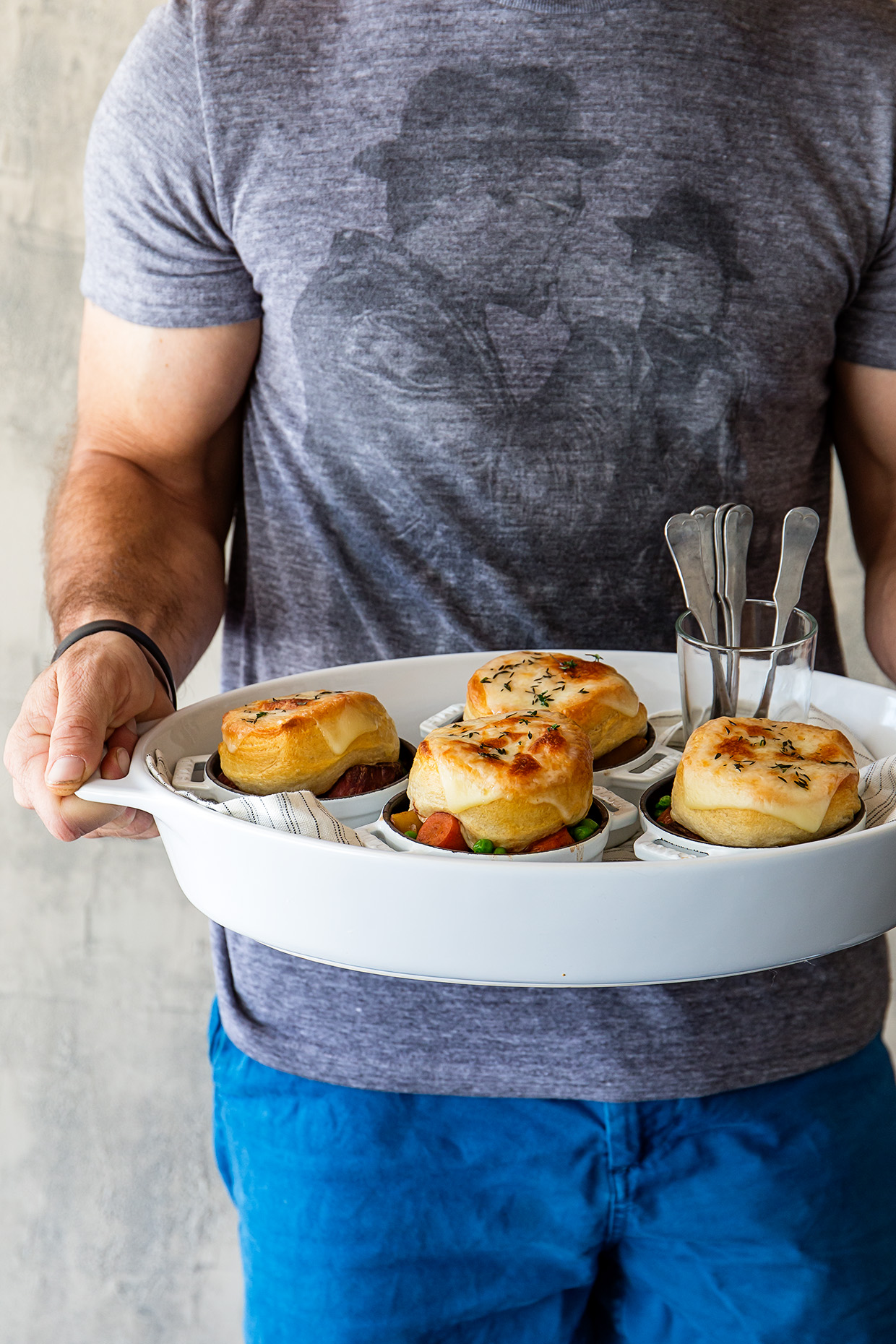 Yield: Serves 6
Slow Cooker Irish Beef Stew Pot Pie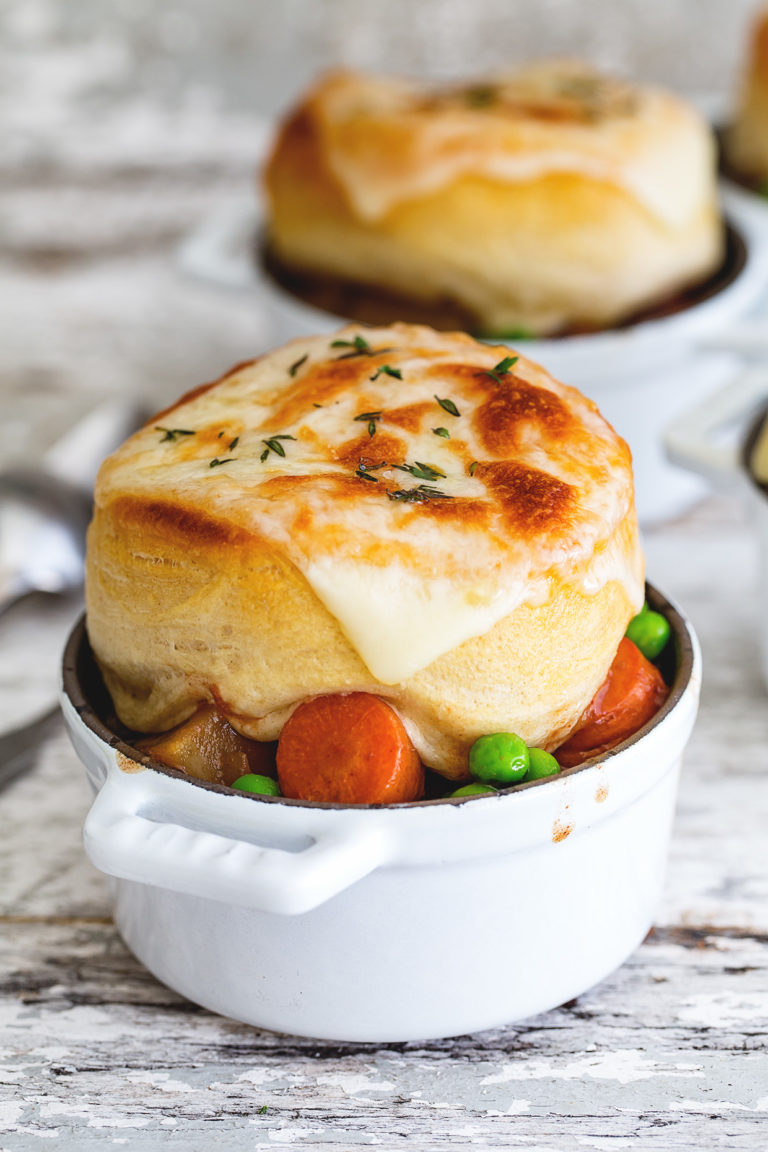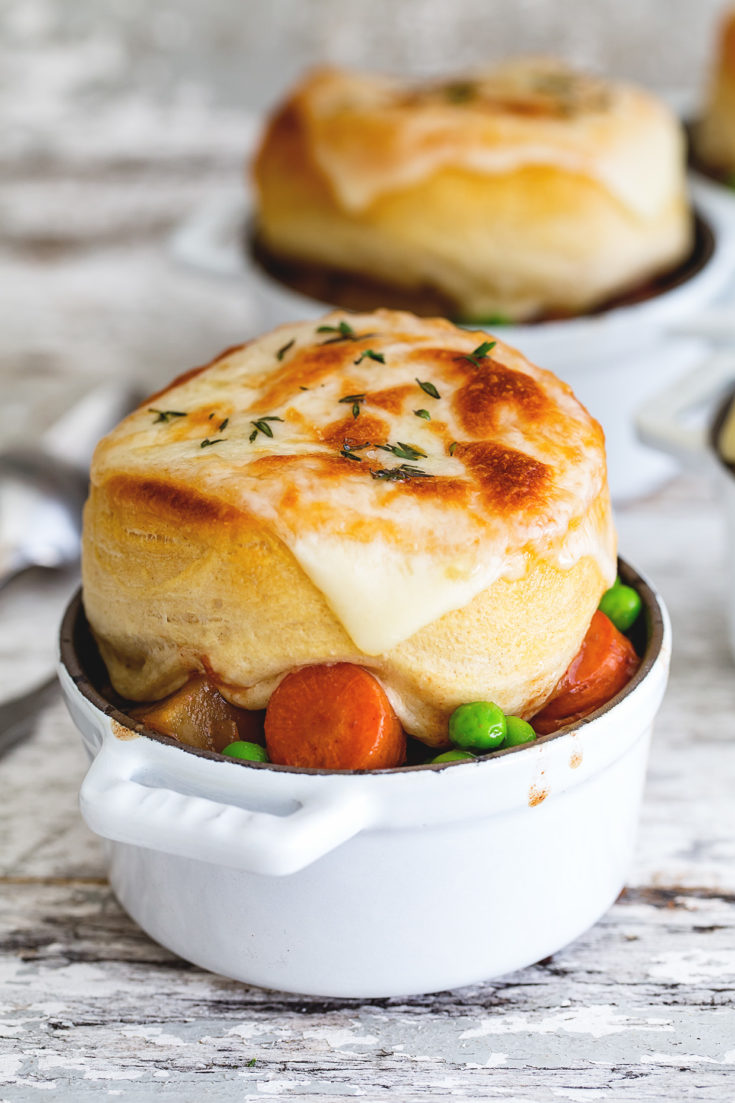 Ingredients
1 large onion, halved
1 large garlic cloves head, papery white peeled and split head in quarters - do not cut all the way through
3 large russet potatoes, peeled, cut into 1/2-inch cubes
4 large carrots, cut into 1/2-inch pieces
2 pounds stew beef, cut into 1-inch pieces
2 cups beef stock
2 cups stout beer
2 tablespoons tomato paste
1 tablespoon sugar
2 tablespoons chopped fresh parsley
2 tablespoons thyme
2 bay leaves
2 teaspoon kosher salt
1 teaspoon black pepper
6 Pilsbury Grand Biscuits, or your preferred homemade biscuit recipe
6 slices gruyere cheese
Instructions
Layer the ingredients as they are listed into a slow cooker. Set slow cooker on low for 4 hours. Turn off slow cooker.
Spoon finished stew into oven safe bowls. Place ready made or your preferred homemade biscuit on top. If using Pillsbury Grand, bake at 350 degrees F for 12-14 minutes. Remove from oven and place a slice of Gruyere cheese on top of biscuit. Return to oven and broil on high for 1-2 minutes or until cheese starts to bubble and brown. Remove from oven and serve immediately.