Here's this week's fast and easy dinner that you can throw all in one pot.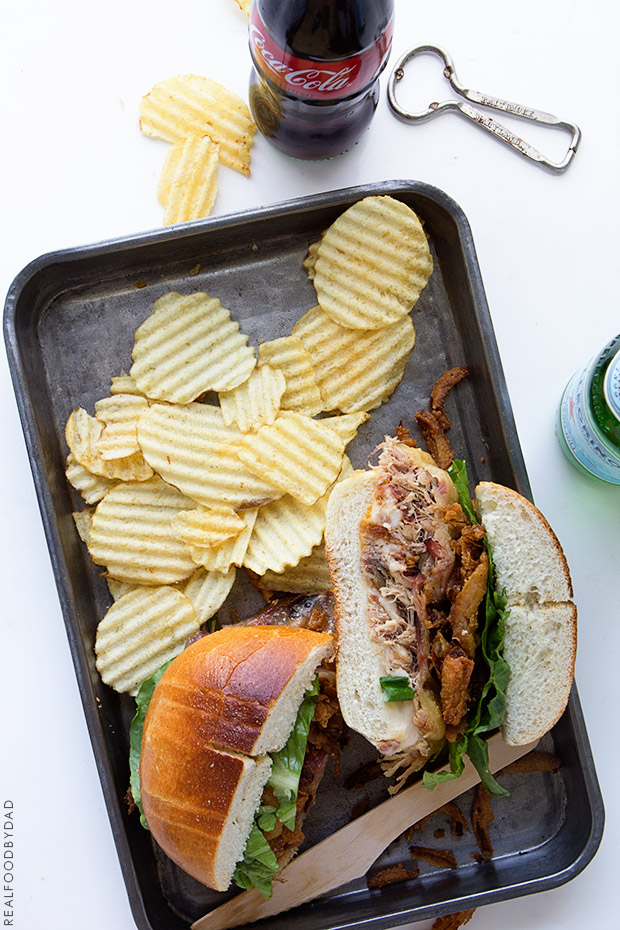 Don't worry about the beer, it's totally kiddo-safe. The eight hours of slow cooking pretty much cooks out all the alcohol. And since I'm always looking for different pulled pork variations, this beer version provides a lighter version than the one I made here.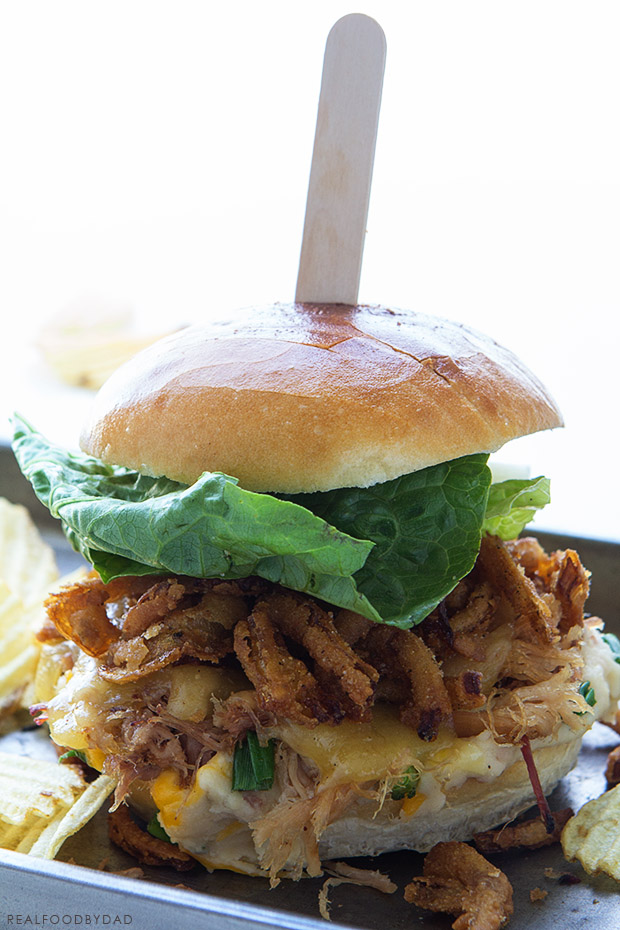 Although, as you can see, I didn't stay light all the way through, I stacked it with some crispy onion rings and layered the bottom portion of the sandwich with a thick slather of mashed potatoes–because why not? And I skipped the cole slaw for some romaine lettuce so there wouldn't be too many competing flavors.
Of course, you can finish off your pulled pork as you see fit, but I highly recommend the version you see here. It's killer.
Yield: 8 servings
Slow-Cooker Beer Pull Apart Pork
Ingredients
2 lbs. pork butt
2 cups brown ale
1/2 cup brown sugar
1/4 cup mustard
1/4 cup molasses
1 tablespoon Worchestire
1 teaspoon cinnamon
1 tablespoon kosher salt
1 teaspoon fresh cracked pepper
1/2 garlic powder
1/4 teaspoon cayenne pepper
Instructions
Place pork but in the bottom of slow cooker. In a large bowl combine and mix remaining ingredients. Pour mixture over pork butt. Set slow cooker to low for 8 hours.