Baking in foil, it's officially a thing in my home. The recipe you see here was made from start to finish in less than 30 minutes with a little help from Reynolds Heavy Duty Foil.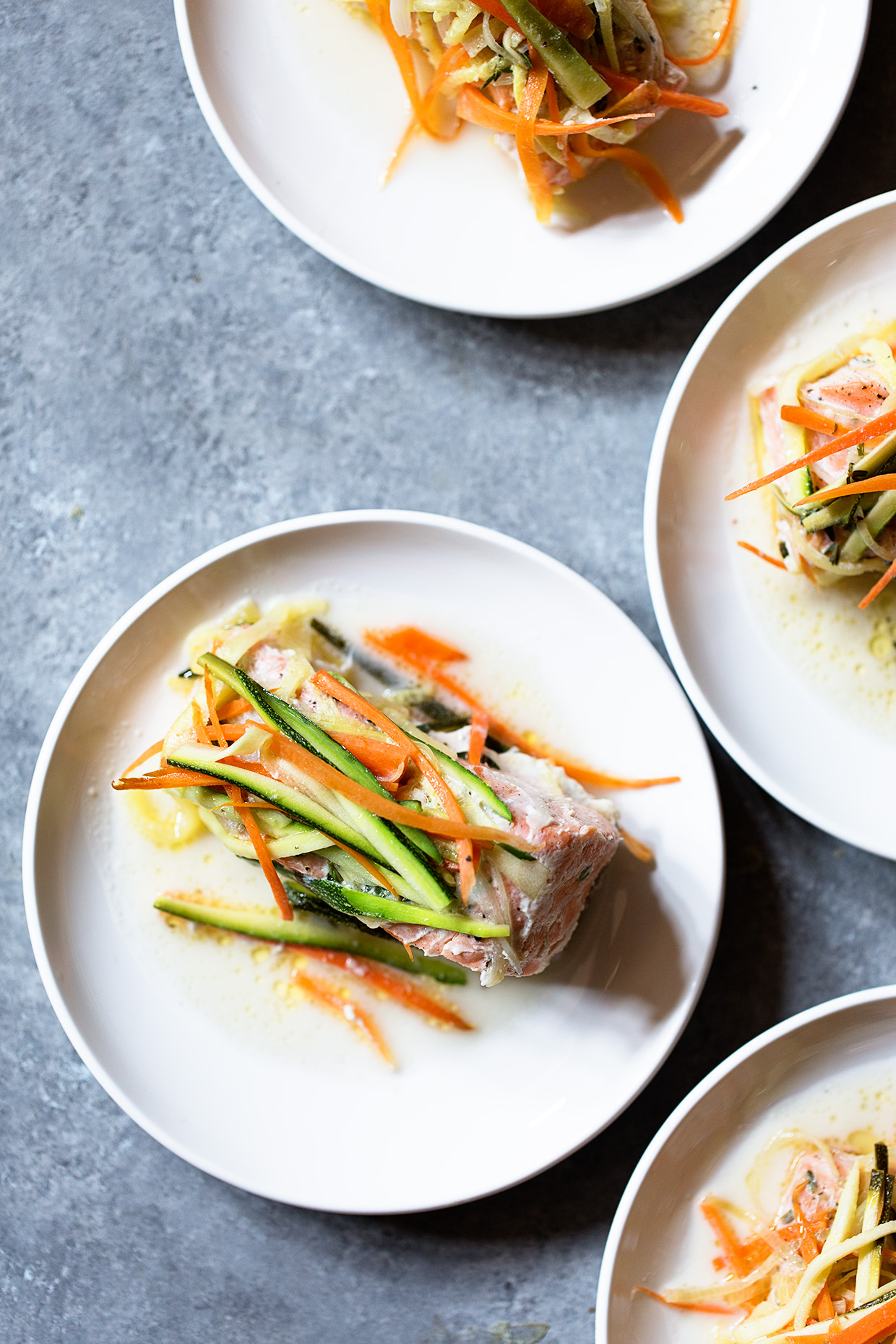 Here's how it goes: place the salmon on the foil, rub it with some oil, give it some seasoning, layer it with veggies, give it a little sauce, fold and seal the foil, then bake it in the oven. Ten minutes later dinner is served. And if you use paper plates, there is almost no dishes!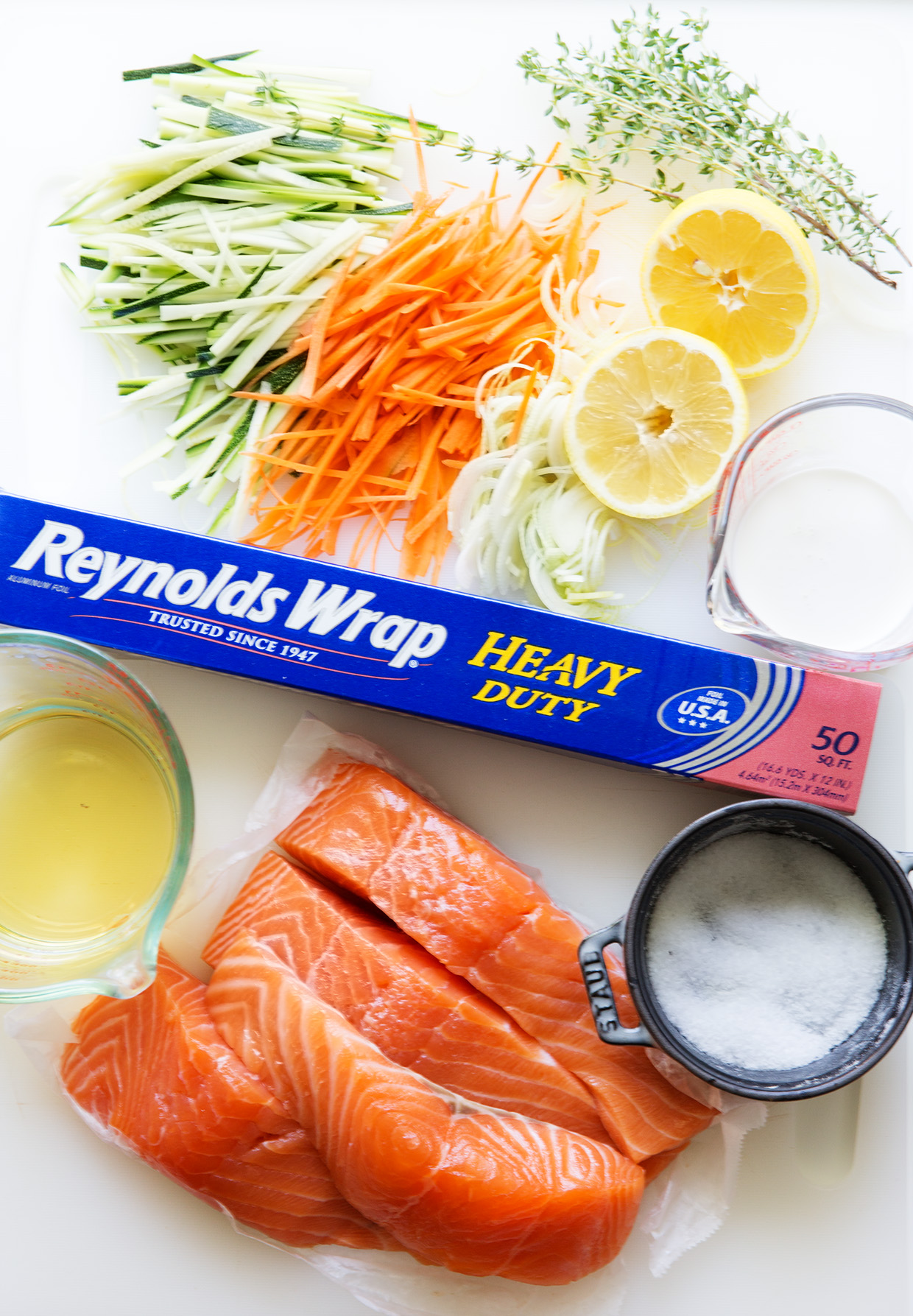 Here's the bigger bonus—you can assemble this recipe ahead of time, especially since Reynolds Heavy-Duty Aluminum Foil is a heavier gauge foil than normal Reynolds Wrap. This makes it perfect for prepping and storing foil pack recipes like this. More importantly, when these are assembled ahead of time, my little guy helps out with dinner by firing up the oven and throwing them on a baking sheet. While that may not seem much to adults like us, it's everything to a kid—he feels great because he's able to help out with dinner.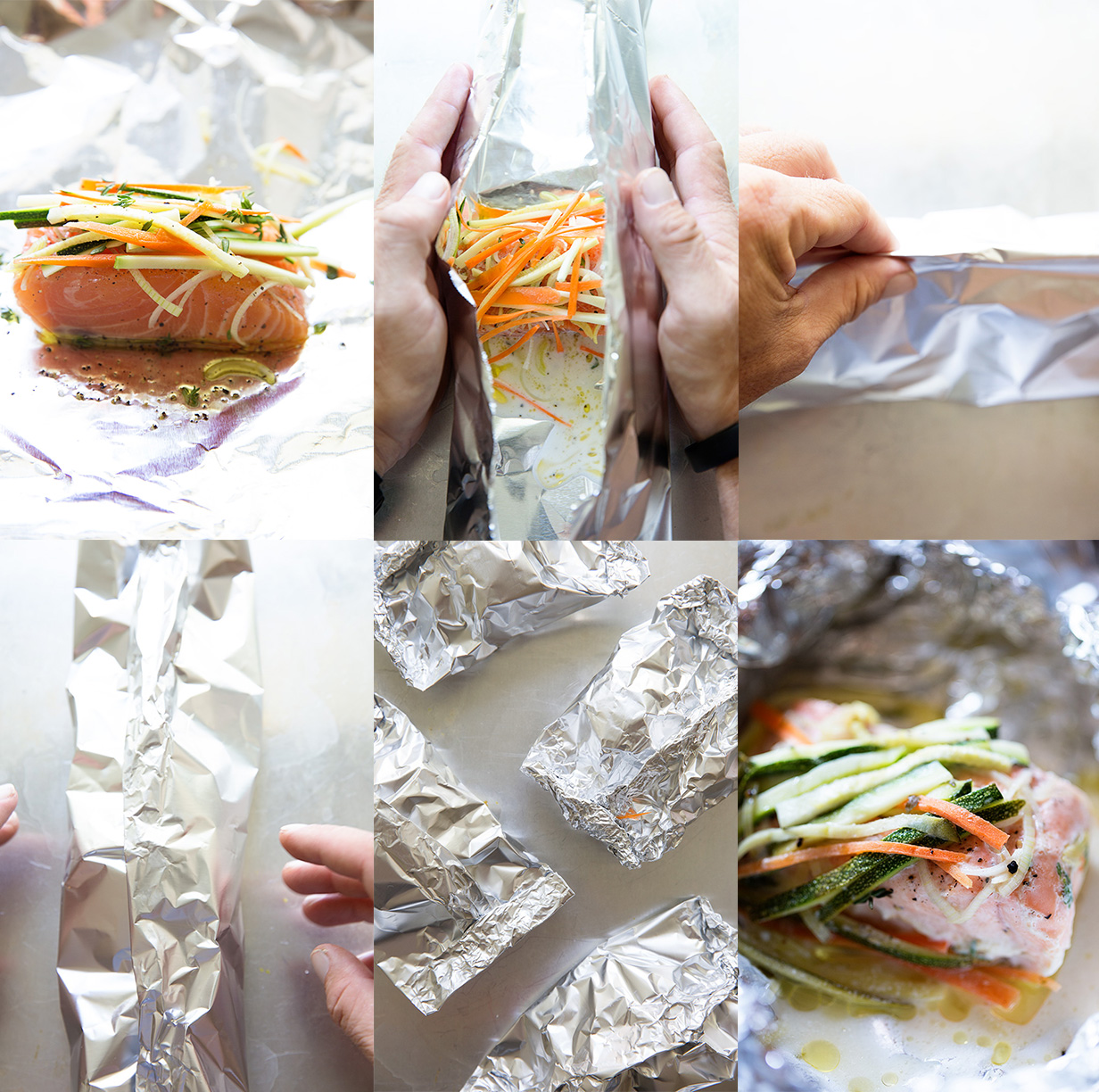 And on the occasions when it's too hot to fire up the oven, you can throw the foil packs on the grill.  The heavier gauge offers protection against the high heat (inversely it does the same for cold temperature like the freezer by preventing freezer burn).  Either way you go, Reynolds Heavy Duty Aluminum Foil is also available in a wider 18 inch roll, making it perfect for folding larger foil packets if you need to make the recipe with a larger individual serving.
Foil pack recipes like this have been a huge time-saver in my home. As a result, I'm able to cook more hot meals like this.  No wonder my family is cheering me on for more recipe made like this!
**This is a sponsored post in collaboration with Reynolds as part of being a 2016 Reynolds Ambassador.
Salmon and Veggies in Foil Packs
Serves 4
1/4 cup white wine cream

4 tablespoons heavy cream

3 tablespoons Boursin cheese

4 salmon fillets

2 tablespoons olive oil

salt and pepper

1 tablespoon fresh thyme

1 leek, thinly sliced (pale section only)

1 carrot, cut to mashstick sizes

1 zucchini cut to mashsticks sizes

fresh lemon juice lemon juice
Preparation: Heat oven to 400 degrees F. Create four 12×12 inch foil square.
Stir together wine, heavy cream and Boursin cheese until well blended. Set aside
Place one salmon fillets in the center and rub with oil. Sprinkle with salt and pepper. Pour heavy cream mixture on top. Layer with thyme, leeks, carrots zucchini. Bring left and right edges together and fold over three times. Roll bottom and top edge towards center. Repeat with remaining fillets. 
Place foil packets on a baking sheet. Transfer to oven and bake for 10 minutes. Remove from oven and carefully open foil packets.