You know that saying., "Mom knows best"? While this rings true most of the time, sometimes she's off to a good start,  then her little guy takes that foundation and makes it better.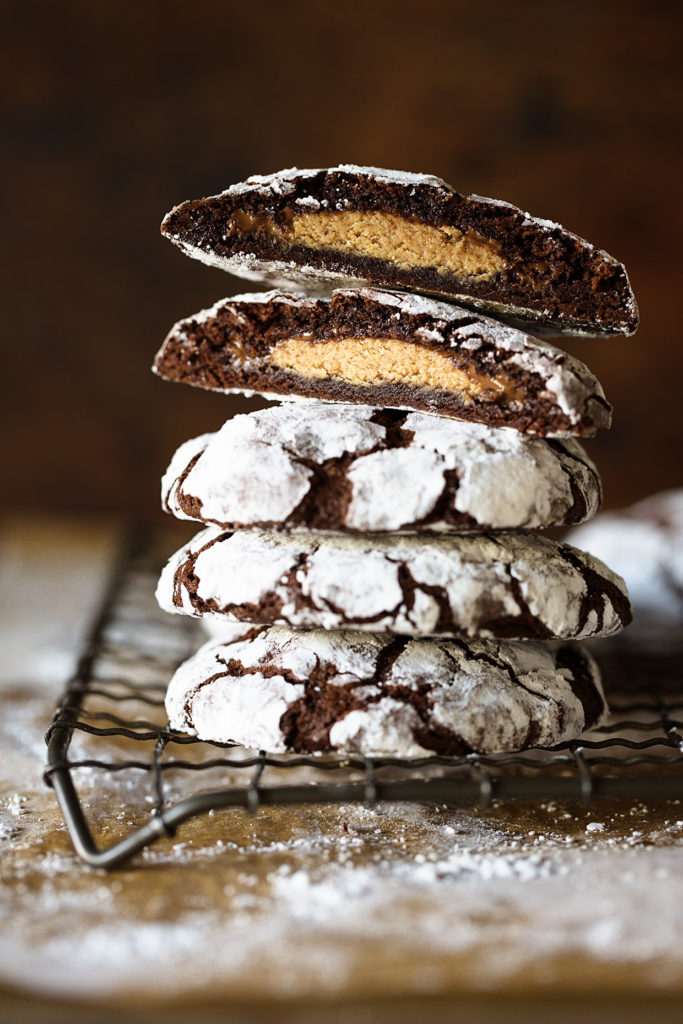 Just exactly what am I talking about? Well, first let's back track to nearly 6 months ago when Naomi's cookbook was released. What an accomplishment. Needless to say the book is filled with amazing recipes and the boys and I couldn't be more proud of her. We've been baking out of it when we can. This past weekend we made a batch of her Caramel Filled Crinkled Cookies and filled half of them as instructed by her recipe and then filled the other half with Cole's suggestion of Reese's peanut buttercups.
Guess which one was the bigger hit? The tweaked version by Cole–which he so proudly declared (and I agreed). He wasn't shy about telling his mom this, nor did he hesitate to tell her I agreed. Gotta love it when your kid unknowingly blows you out of the water.
Of course, Naomi had no issue with it. She's loves it when the kids get in the kitchen and the fact that her recipe inspired Cole to interject his take on it, was the best thing he could give her on Mother's Day. Except he forgot in his excitement – his mom is allergic to peanut butter. I knew this at the time, but let him go with it, knowing she would be so proud that he took charge in the kitchen.
My gamble paid off. These cookies were her favorite Mother's Day gift. Yay to another successful year of celebrating Naomi.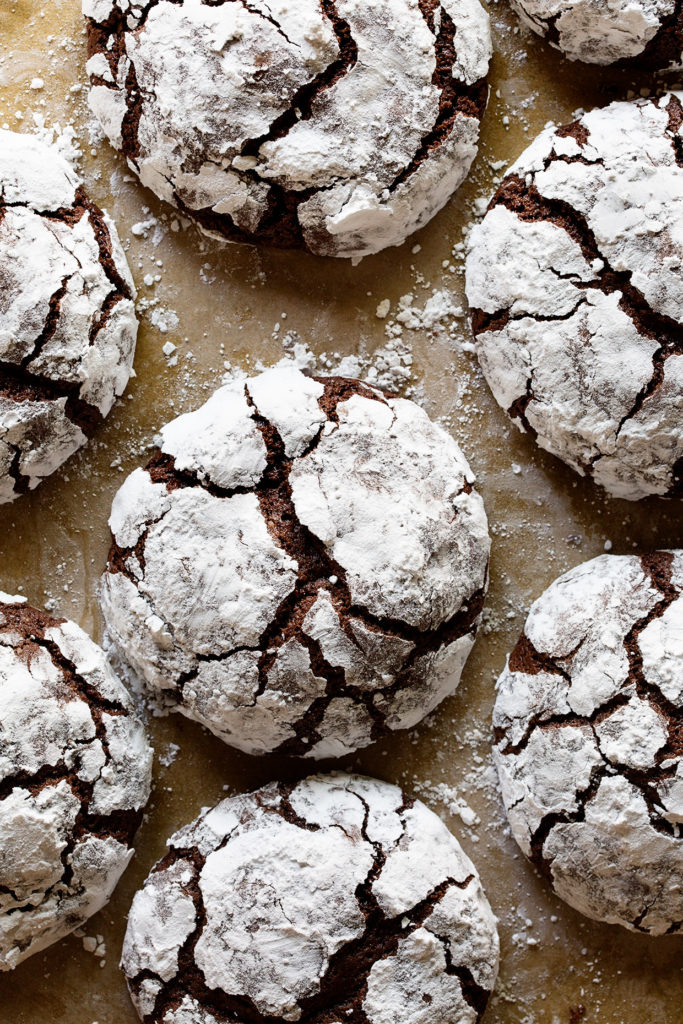 Yield: Makes 1 dozen cookies
Reese's Peanut Butter Cup Filled Crinkle Cookies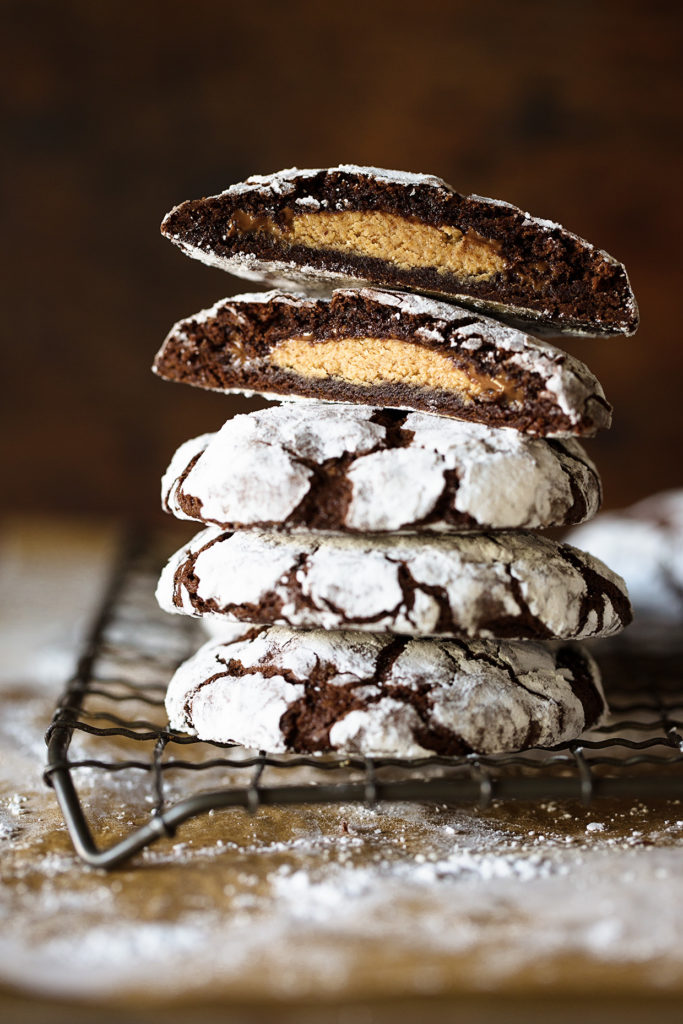 Ingredients
*Recipe from Baker's Royale Cookbook*
1 cup all purpose flour
1 teaspoon baking powder
1/2 teaspoon instant espresso powder
1/4 teaspoon salt
6 tablespoon unsalted butter
2/3 cup unsweetened cocoa powder, sifted
1 1/2 cups light brown sugar
2 large eggs, at room temperature
12 Reese's Peanut Butter Cup
1/2 cup confectioners's sugar, sifted
Instructions
Heat oven to 350F. Line 2 baking sheets with parchment paper and set aside.
In a medium bowl, whisk together the flour, baking powder, espresso powder, and salt. Set aside.
In a medium saucepan over medium heat, melt the butter. Remove from the heat and stir in the cocoa powder and brown sugar. Add the eggs, 1 at a time, whisking well before adding the next one.
Add the wet ingredients to the dry ingredients and mix until just combined. Scoop out golf ball-size dough rounds and then flatten to 1/4 inch thick. Add a Reese's Peanut Buttercup in the center and place a second golf ball-size dough round on top and bring the edges together. Roll this into the confectioner's sugar until heavily coated. Repeat with the remaining dough and candy.
Place the cookies 2 inches apart on the prepared baking sheets and bake for 8 to 10 minutes, until the cookies look crinkly and have spread. Let sit on the baking sheets for 5 minutes before transferring to a wire rack to cook briefly.