Today's recipe is courtesy of Kelly Pfeiffer of Nosh and Nourish. This Red Pepper and Tomato Soup with Roasted Cauliflower is from her latest book Superfood Weeknight Meals: Healthy, Delicious Dinners Ready in 30 Minutes or Less . She is one my favorite go-to resources when I want superfood meets delicious.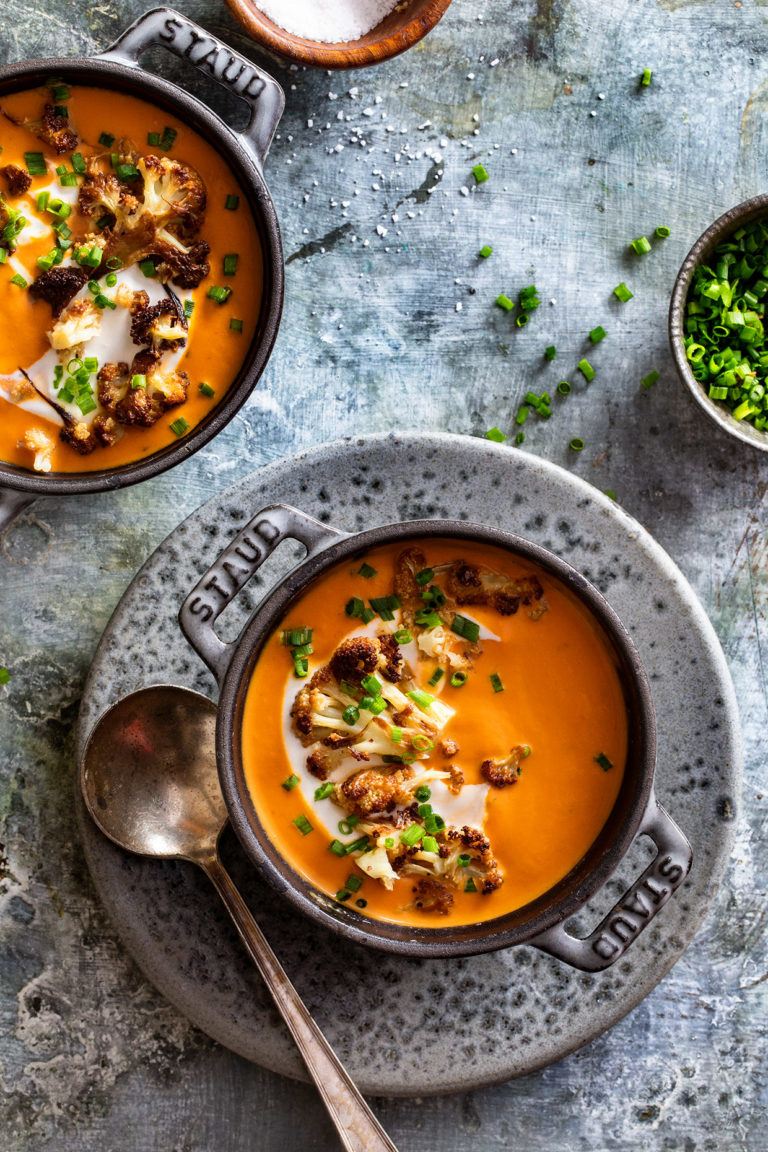 If you been to her blog, then you know her food is solid! If not, head over there and pick up her book. It has something for everyone. I started with this soup because it has all the right flavors my family loves, plus I'm a sucker for anything that gives me reason to eat more roasted cauliflower.
Now that we have soup out of the way, here are a handful of recipes that I've flagged to make next:
Slow Cooker Pineapple-Chicken Tacos
Buffalo Chicken-Stuffed Peppers
Super Greens Mac & Cheese Cups
Paleo Pad Thai with Sweet Potato & Carrot Noodles
Cauliflower Meatballs over Zoodles
Cheeseburger Soup
Thai Coconut Salmon Salad
Crispy Honey-Chipotle Shrimp Tacos
Loaded Avocado Toast
Easy Olive Oil Cake
Do you see what I mean? That's the kind of "to-do" list to power through! A totally do-able thing since each dish is ready in 30 minutes or less. I'm especially finding a lot of joy in that because baseball is in season and coaching doesn't really allow for long dinner prep. Now I just have to settle on exactly which one to make. I'm thinking it's going to have to be the Slow Cooker Pineapple-Chicken Tacos. Stay tuned!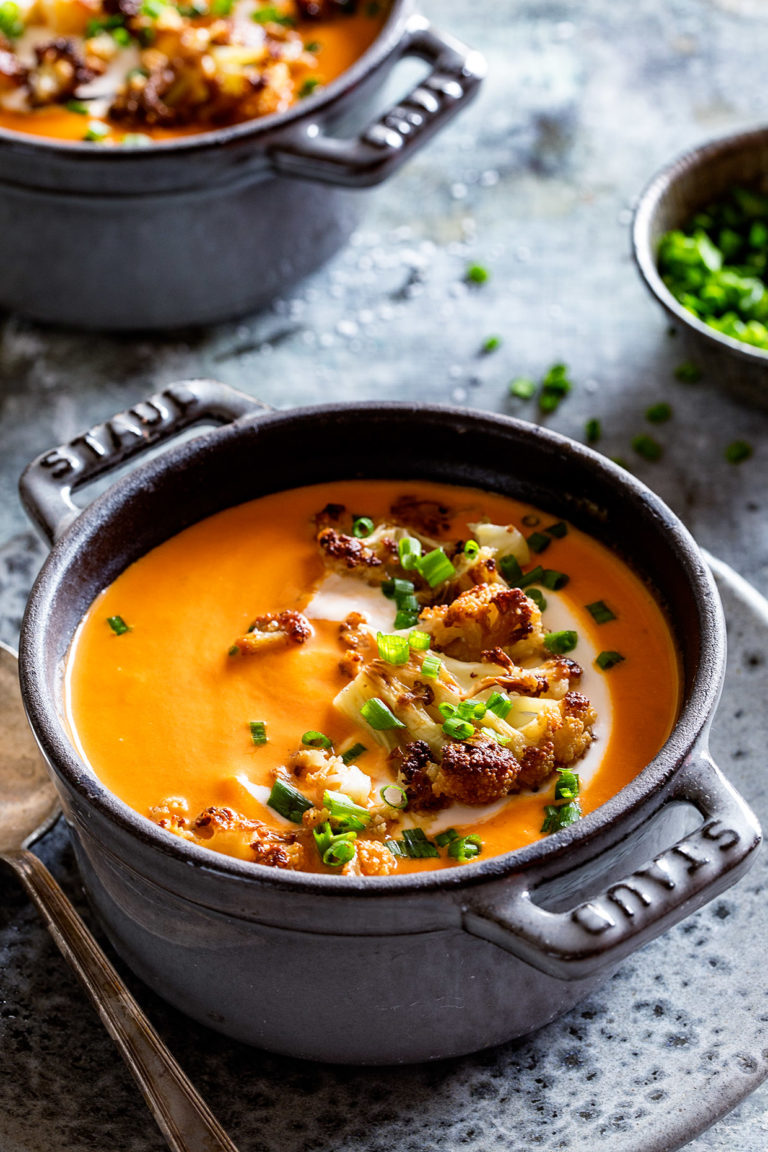 Yield: Serves 4
Red Pepper & Tomato Soup with Roasted Cauliflower
Recipe from Kelly Pfeiffer's Book Superfood Weeknight Meals
Ingredients
1 cup coarsely chopped cauliflower
2 tablespoons extra virgin olive oil
1/2 teaspoon pepper, divided
2 15 oz. cans diced tomatoes
2 cups unsweetened almond mik
1 can tomato paste
1/4 cup roasted red peppers
2 tablespoons coconut sugar
1/4 teaspoon sea salt
Instructions
Heat oven to 425 F. On a parchment lined baking sheet, place cauliflower pieces in a single layer. Brush with 1 tablespoon of olive oil and then sprinkle with 1/8 teaspoon of pepper. Bake for 25 minutes. Remove from the oven and set aside.
In a high-speed blender, combine the tomatoes, almond milk, tomato paste, roasted red peppers, coconut sugar, the remaining tablespoon of olive oil, sea salt, and remaining 1/8 teaspoon of pepper. Blend until smooth. Transfer the soup to a large saucepan. Set the heat to medium-high and warm the soup for about 5 minutes.
Ladle the soup into the bowls and top each with one-quarter of the roasted cauliflower