I can't believe school is less than a month away and that I'm already shopping for school supplies, talking about back-to-school clothes and planning school lunch ideas.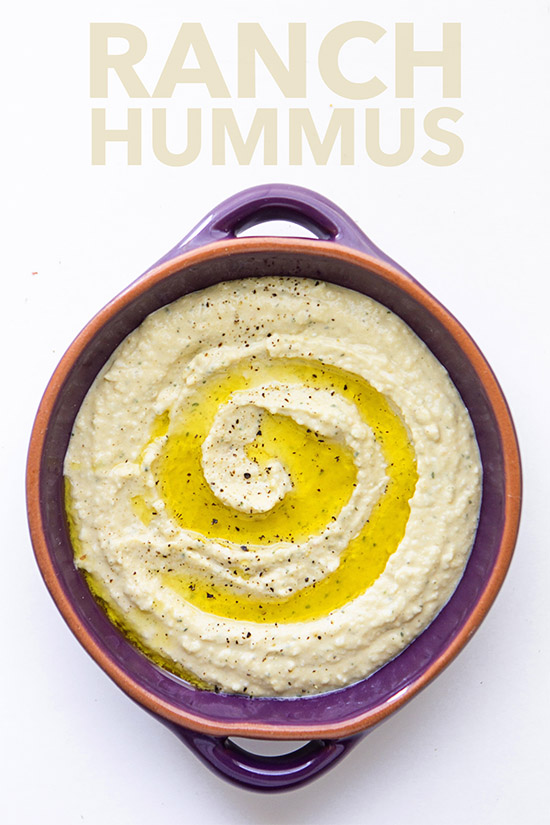 This seems like the shortest summer, but that's because it is! I hate thinking about it. We have so many things left to still do, but for now the little guy and I have been working on this ranch-flavored hummus.
He loves hummus and ranch, so we decided that combining the two was a must try. As it turns out, it's also deliciously good and on point. And to keep it nice and chilled, I'm going to be packing his 3rd grade lunches in the PackIt Freezable Carryall Lunch Bag.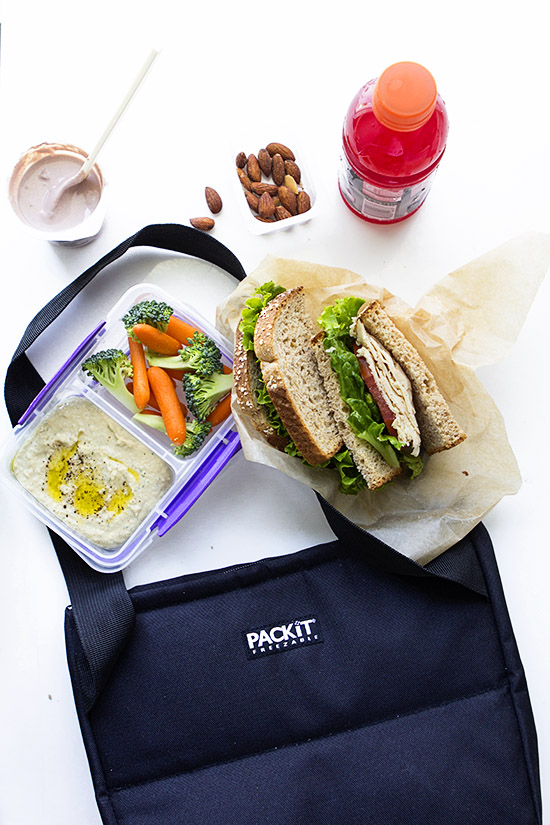 Have you seen this thing? No more heavy lunch bags from stuffing them with ice packs. Nope. PackIt is the only cooler-style lunch bag. The freezable gel is built right into the walls of the bag, so it keeps food safe and chilled for 10 hours. I know, ah-mazing! Along with that, the soft sides are still malleable and collapsible so it folds down easily to fit in a kid's backpack—gotta love that!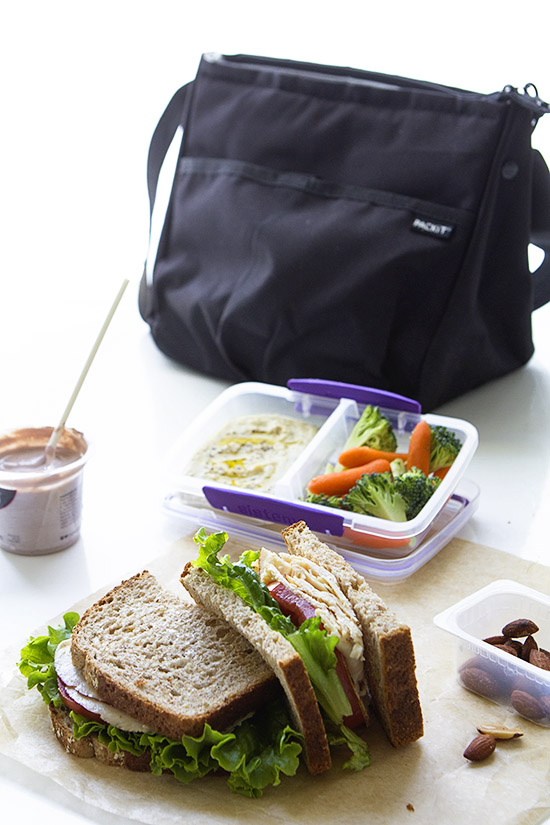 So until school starts, we are using this PackIt freezable lunch bag to transport lunches to the beach and just about everywhere else. To see more shapes and sizes that PackIt has to offer, click here. And don't forget to use the promo code REALFOODBYDAD15 to get 15% off your order.
Oh and one last thing…a giveaway, woohoo! One lucky commenter will receive $100 to spend at PackIt.com, so leave a comment below for your chance to win!
Yield: Makes about 2 cups
Ranch Hummus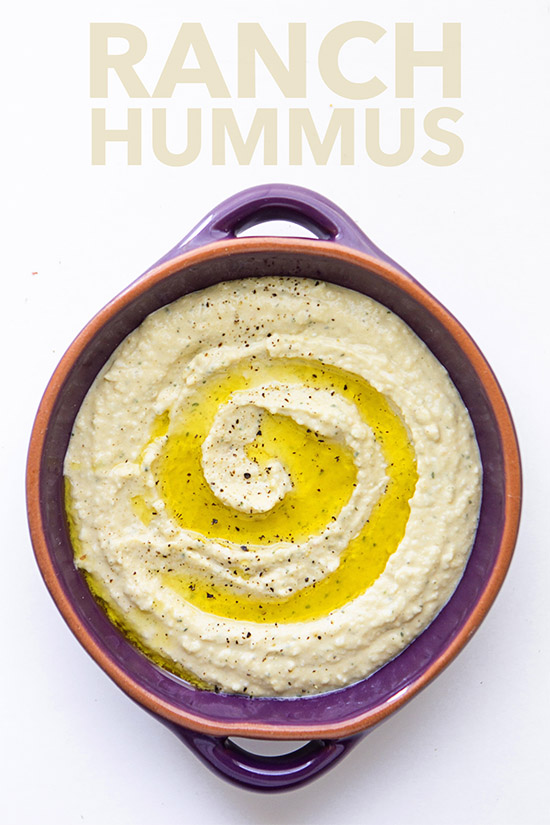 Ingredients
1 can of garbanzo beans
1/3 cup of Greek Yogurt
3 tablespoons dry Hidden Valley Ranch Dressing (the powdered stuff that comes in packets)
1 tablespoon olive oil
1 tablespoon lemon juice
1 teaspoon kosher salt
Instructions
Place all ingredients in a food processor and pulse until smooth.

This conversation is sponsored by Packit . The opinions and texts are all mine.