Nowadays, I feel like everyone is so busy, that when there is free time, something has to be planned—something worthy, something to mark an occasion to be be remembered.
But this past weekend, somewhere between baseball practice, juggling work deadlines and trying to get passports in order, I nearly dropped my phone in the toilet. It was at that point, Cole came at me, oblivious to the fact that my phone was inches away from being pretty much a useless paperweight, and said, "Can we do something?"
What I thought: Are you serious?
What I said: Yeah, of course.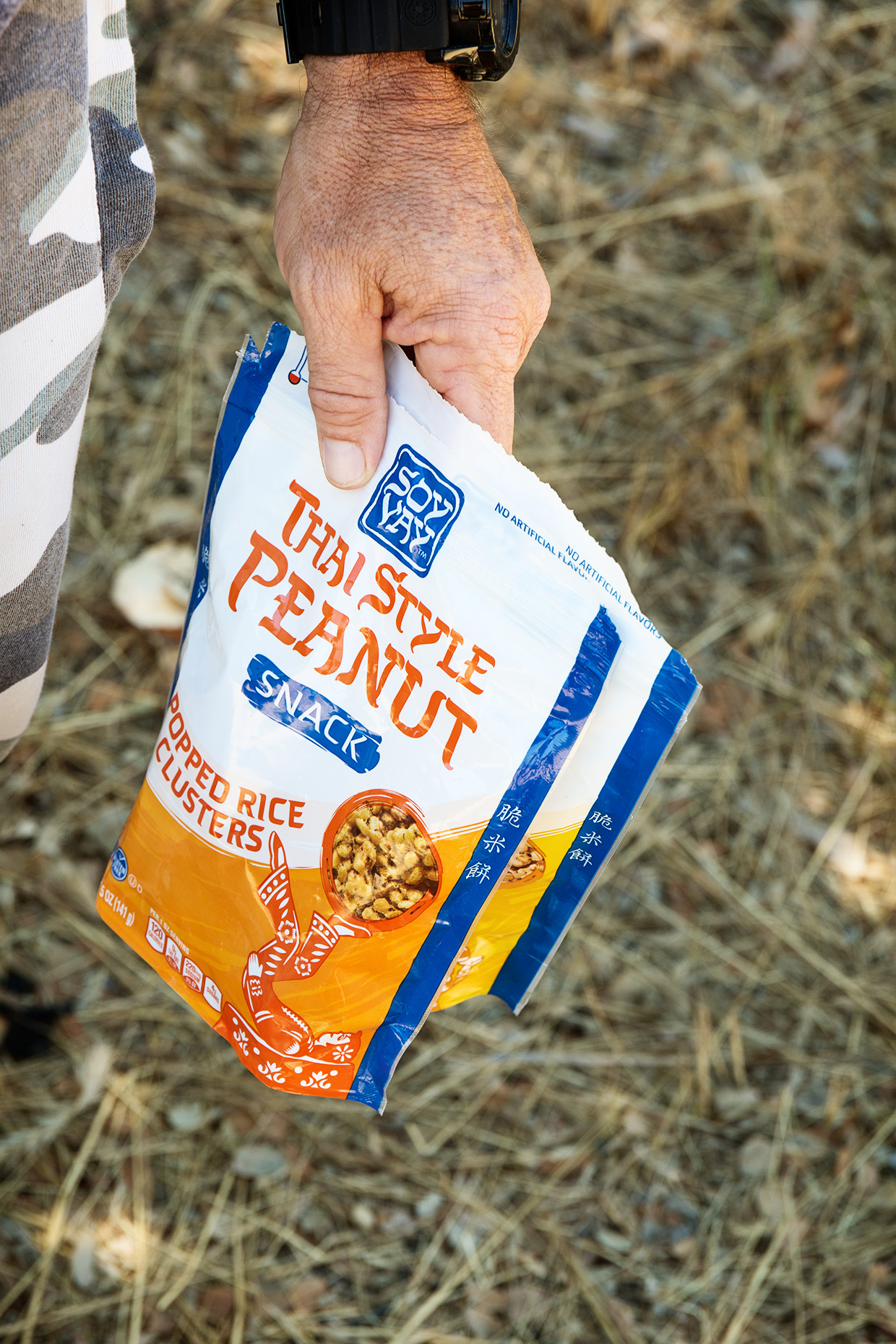 It was a great decision. We headed for a trail, no phone, no electronics—just the two of us and the two bags of Soy Vay® Popped Rice Clusters. Our favorites are the Ginger 'n Sesame and Thai Style Peanut. We love the Asian inspired flavors. They are made from non-GMO, high quality ingredients, including popped wild and brown rice and other goodies like chia and sesame seeds.  Along with that, the snacks are gluten free, kosher and don't contain any artificial flavors or preservatives. See why I always keep my pantry stocked with these snacks?
Packed and ready go, we set out for no point in particular. We just walked, joked around and side-stepped slugs and swarming bugs. Well, not me. I don't quite understand how my tough little guy is so afraid of these creepy crawlers, but he is, and I know better than to say anything. I know one day, this child-like fear will fade to fearless wonderment.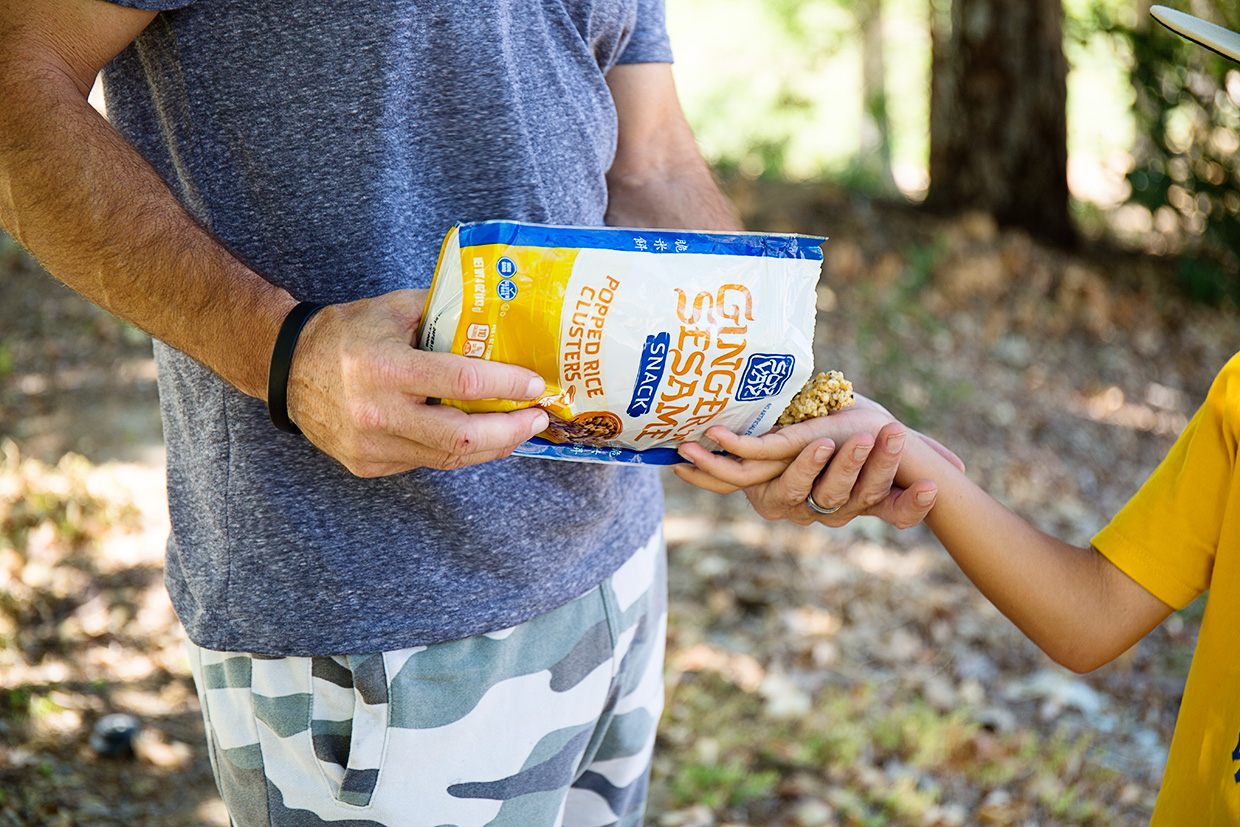 I see it now as he climbs trees and runs down to streaming creeks looking for fish without even the slightest turn to make sure I'm behind him. Those are the moments that make being a dad the best part.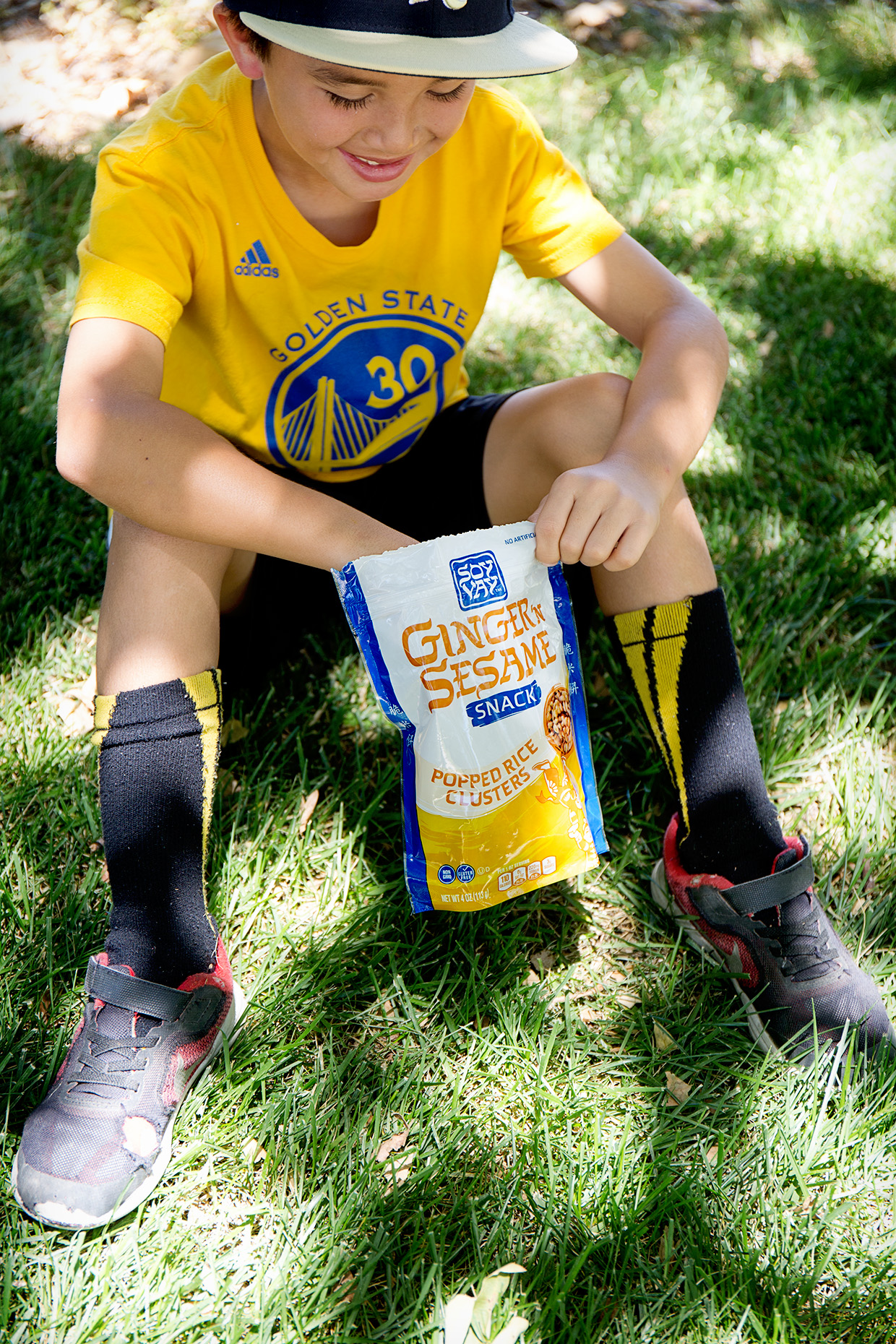 This is a sponsored conversation written by me on behalf of Soy Vay. The opinions and text are all mine.