We are four days away from game day, so of course I have another Super Bowl recipe. I rolled up my sleeve and pan-fried some Pulled Pork Taquitos for you.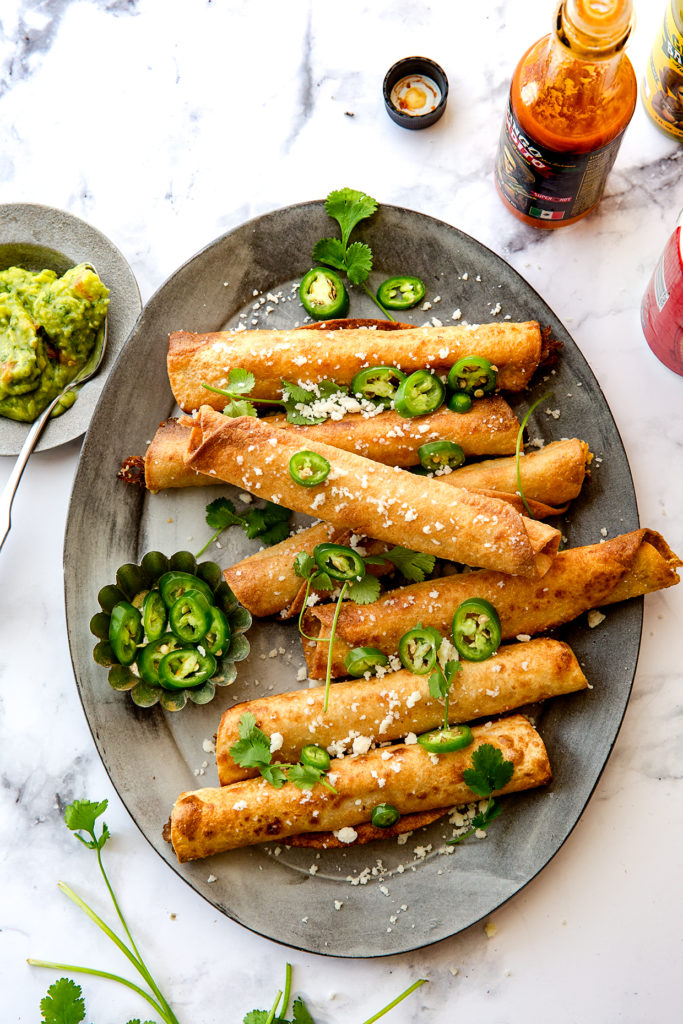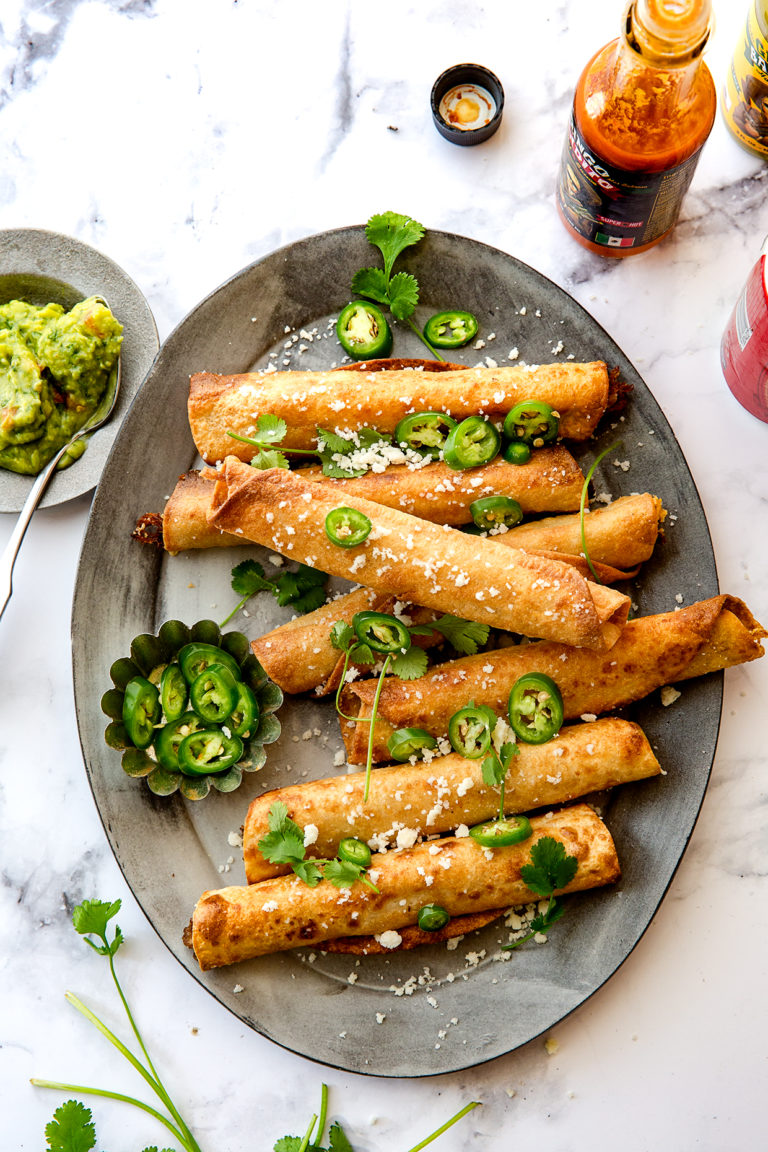 I know not everyone loves the word "fried", or maybe you love it like me, but don't want to necessarily do it yourself. Well if I can do it, you can too. It's actually not bad at all. I just hate the clean up. Lucky for me, Naomi hates to grocery shop, so I struck a deal.
I traded kitchen cleaning for two rounds of grocery shopping. Yay me! I almost feel bad, because I actually like to grocery shop. I've never understood what she doesn't like about it–seems so easy to me. Whatever it is, I'm going to leave well enough alone, because that is a good trade that I'm going to be using as often as I can.
Like probably in the next few days with my next Super Bowl recipe that may or may not be a messy kitchen session.
Yield: 12 taquitos
Pulled Pork Taquitos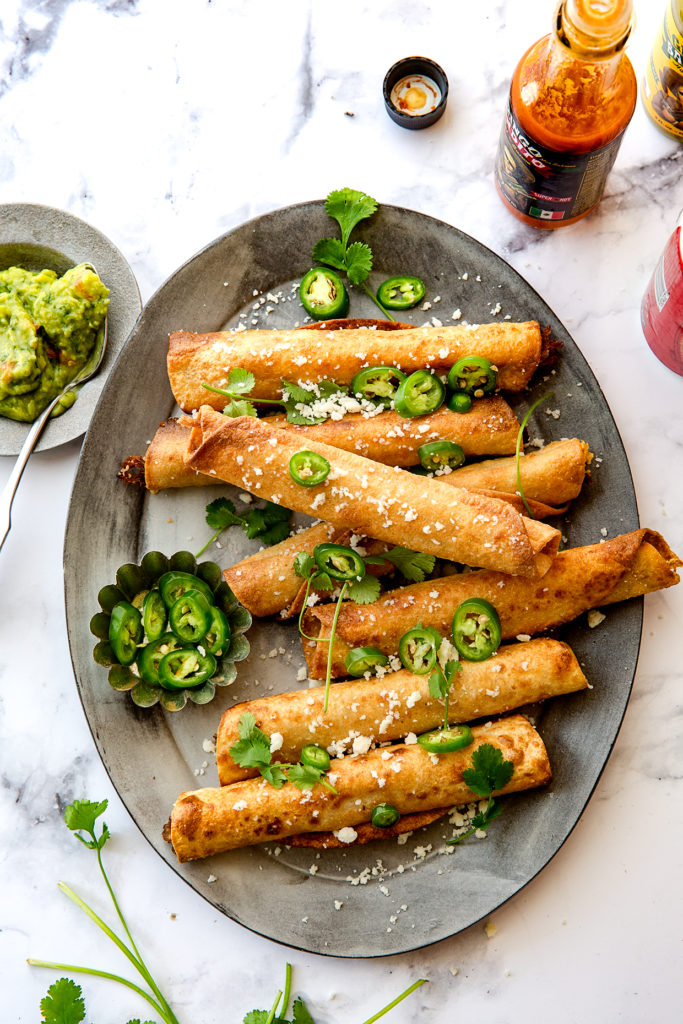 Ingredients
1 cup chipotle salsa
1 (4 1/2-ounce) can chopped green chiles
1 1/2 teaspoon garlic salt
1 1/2 teaspoon onion salt
1/2 teaspoon cumin
1/2 teaspoon chile powder
1/2 teaspoon smoked paprika
3 cups shredded Mexican cheese
3/4 lb. pulled pork, shredded
1 tablespoon freshly ground black pepper
12 corn tortillas
1 cup vegetable oil, for frying
salsa, guacamole, cilantro, sliced jalapeño for serving
Instructions
In a large bowl, mix together the salsa, green chilies, garlic salt, onion salt, cumin, chili powder paprika. Add the shredded pull pork and cheese. Toss well.
Evenly split mixture into 12 equal parts and fill and roll tortilla. Place seam side down onto a large plate. In a 10-inch diameter pan, over medium heat, bring 1/4 cup of oil to a sizzle. Working in 3 batches pan-fry until the tortillas are golden brown and the filling is warm, about 2 minutes total, making sure to roll taquitos as they brown. Remove from oil and drain on a paper towel. Replace oil between batches. Serve immediately.
**Warm tortillas for easy rolling.