Now that the Super Bowl has passed, are you ready for a little Power-up Juice? Like it or not, there always comes a time to find balance. So after all that rich food, I'm sharing my favorite juice to pump us with some vitamins and minerals.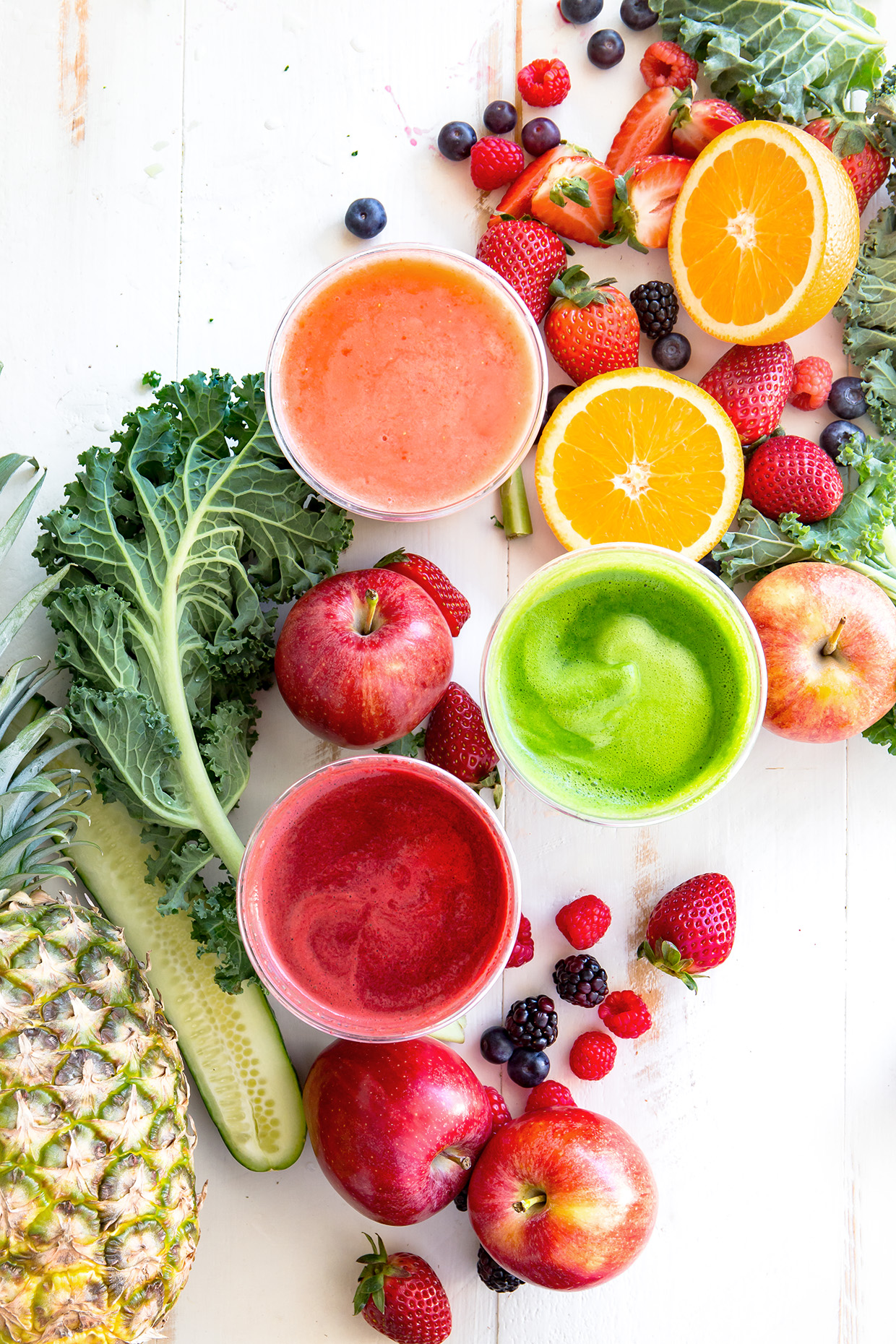 Of course the recipe is highly customizable, so if you find yourself not liking one ingredient or another, leave it out or replace it with something you do like.
When it comes to a juicer, yes they make drinks like this easier, but a blender will also work, although it will be little thicker. I don't really mind that, but my little guy does. So for the days I'm too lazy to pull out the juicer or when even finding time to to get all the daily recommended amount of fruits and veggies can be a challenge, I have an OLLY Superfoods multivitamin to fill the gap.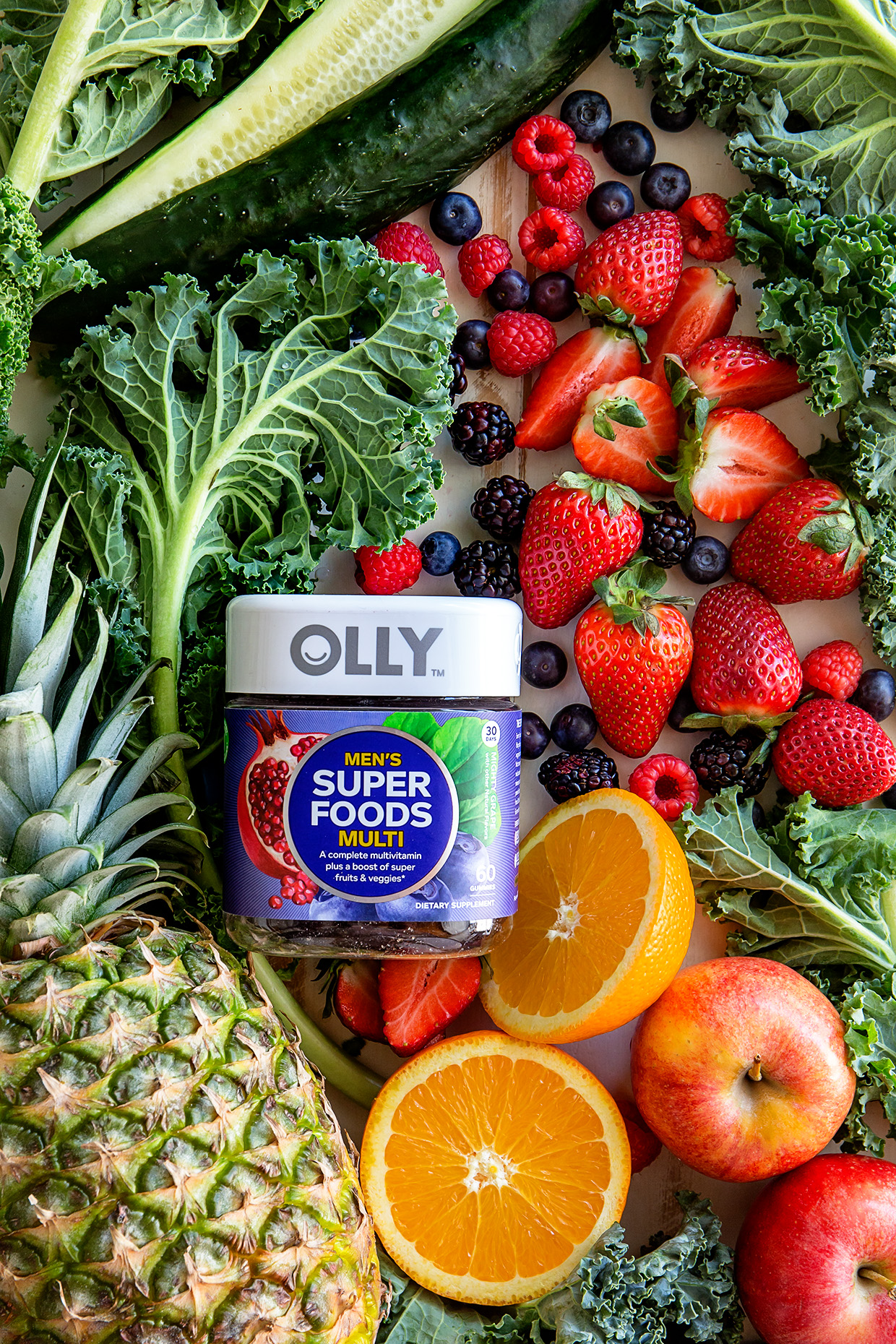 Olly Superfoods multivitamins provide the entire family with all the daily nutrients they need, plus a boost of phytonutrients from 10 of the most nutritious foods. Along with that, OLLY also provides unique antioxidants not found in standard multivitamins. They taste so crazy good, I have to force myself not to take more than they recommend. Seriously.
Not only are they now available at all Target stores in the U.S., to make things even easier, OLLY can be ordered online at OLLY.com and delivered to your home. How cool is that? And from now until 3/30/2016, get 20% off our first subscription. Go get some!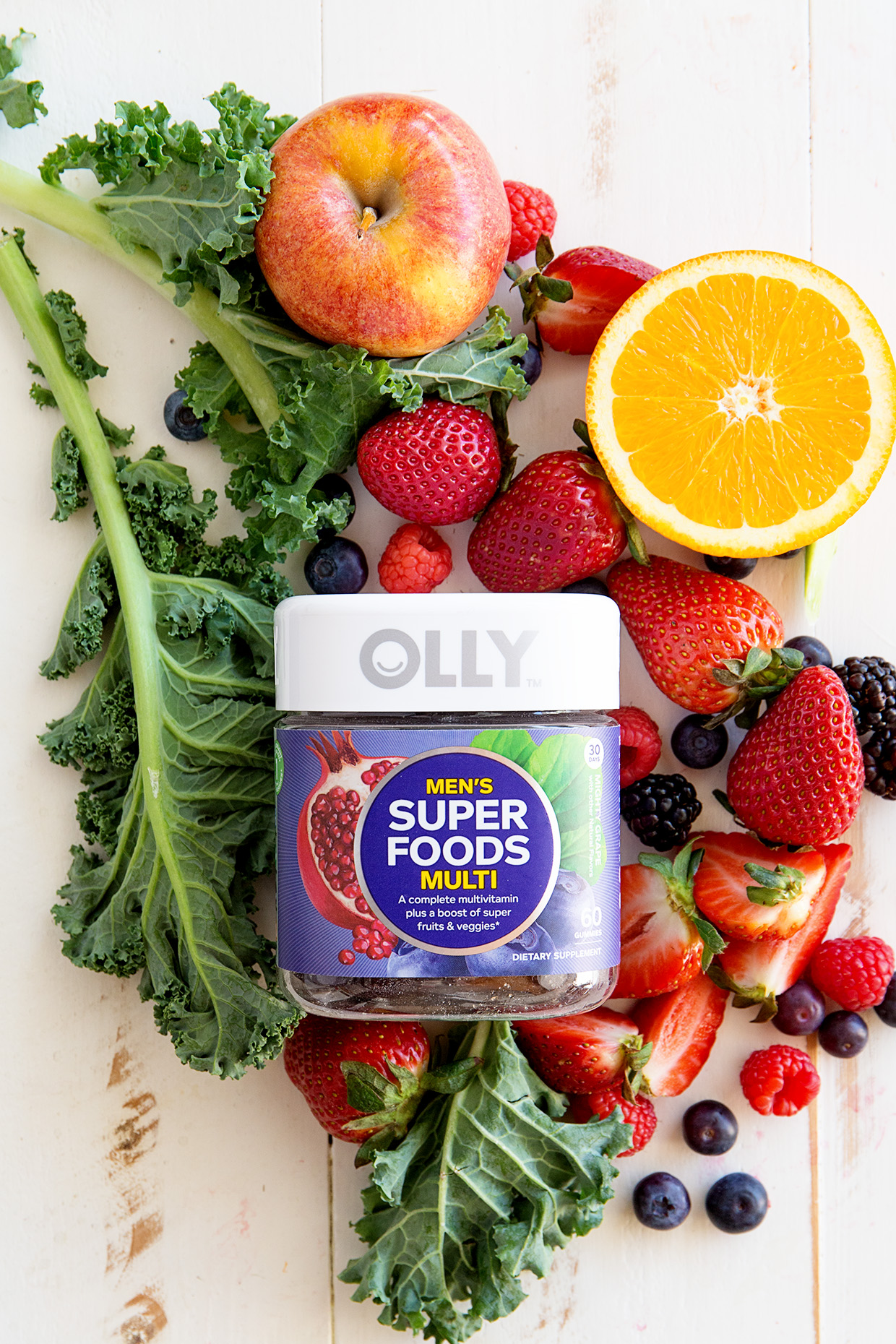 *This is a sponsored post in collaboration with OLLY. All opinions are my own.


Yield: Makes 3-4 servings
Power Green Juice
Ingredients
5 large kale leaves, ribs removed
5 medium-size apples
3 large orange, peeled
1 large cucumber
1 cup strawberries
1/4 cup raspberries
1/4 cup blueberries
1/3 cup blackberries
Instructions
Wash and prepare produce then push through a juicer. Serve over ice.