My obsession for throwing a fried egg on everything continues. This Power Breakfast baked potato is totally legit, and a face-stuffer—and if that isn't enough, I also had to make a Meat Lovers baked potato and a Pulled Pork baked potato.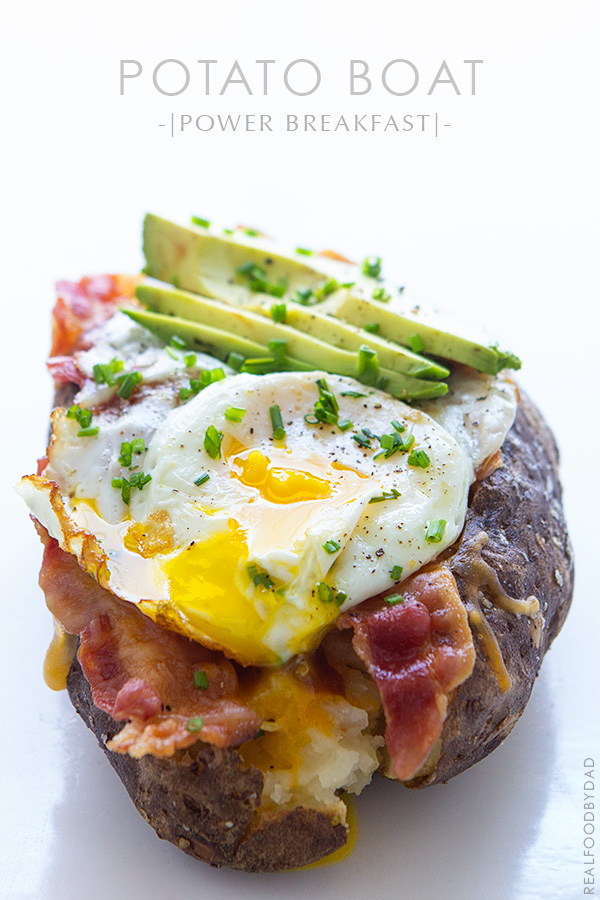 Are you sensing a run, here? I figured I might as well swap the popsicle out for a new fun run of something, since Summer is now behind us.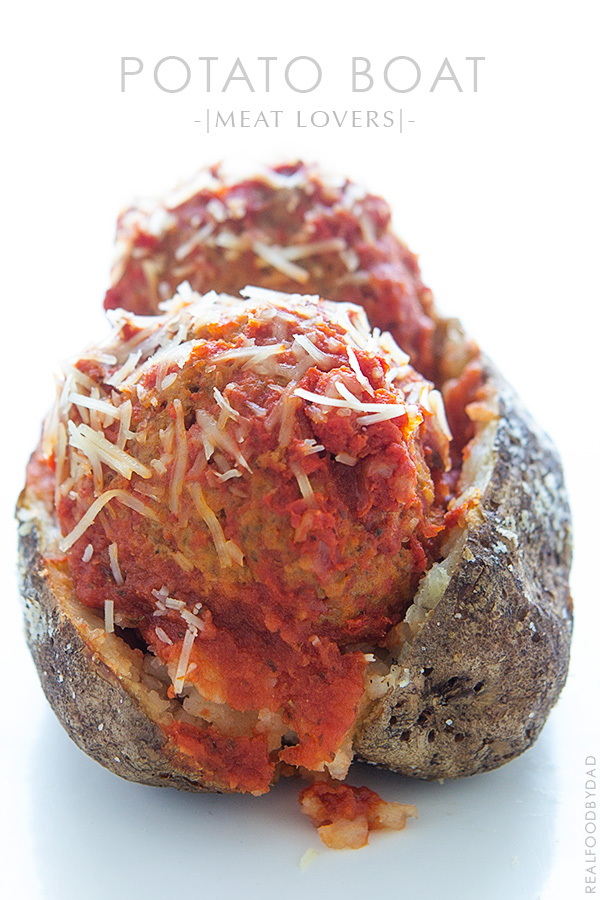 Well, sort of. If you live in Southern California, it's not even close to Fall weather here. Nope. We are sweating it out in the mid-90's and firing up the oven to 425 degrees. On a day like today that isn't ideal, but the payoff is there.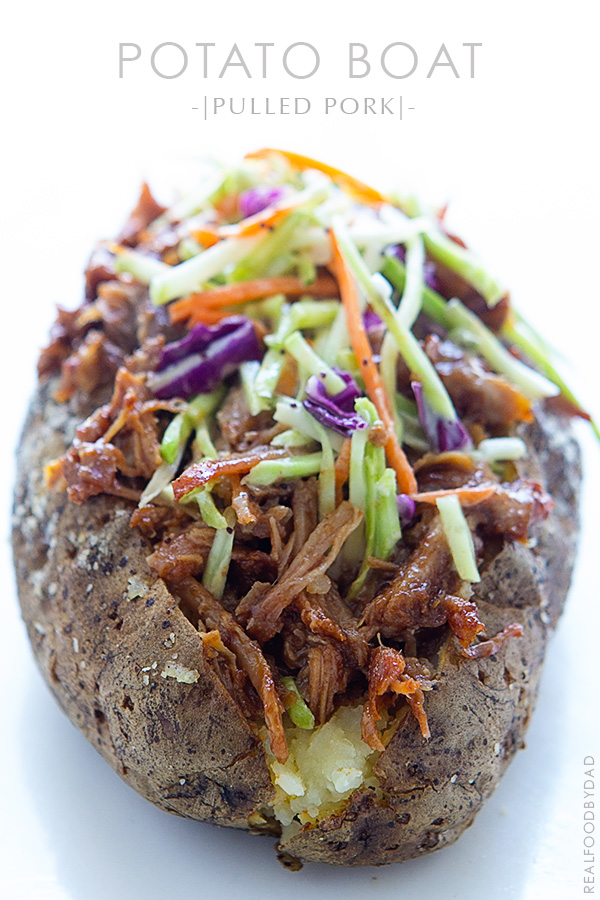 These taste great and my favorite part—they take no time at all to throw together. And these are the types of things where you can customize as you like based on what you have in the refrigerator. Naomi will call it a refrigerator clean-out, I call it being resourceful. Because you cannot even imagine how many trips are made to the grocery store with two food bloggers in one home. It's nuts.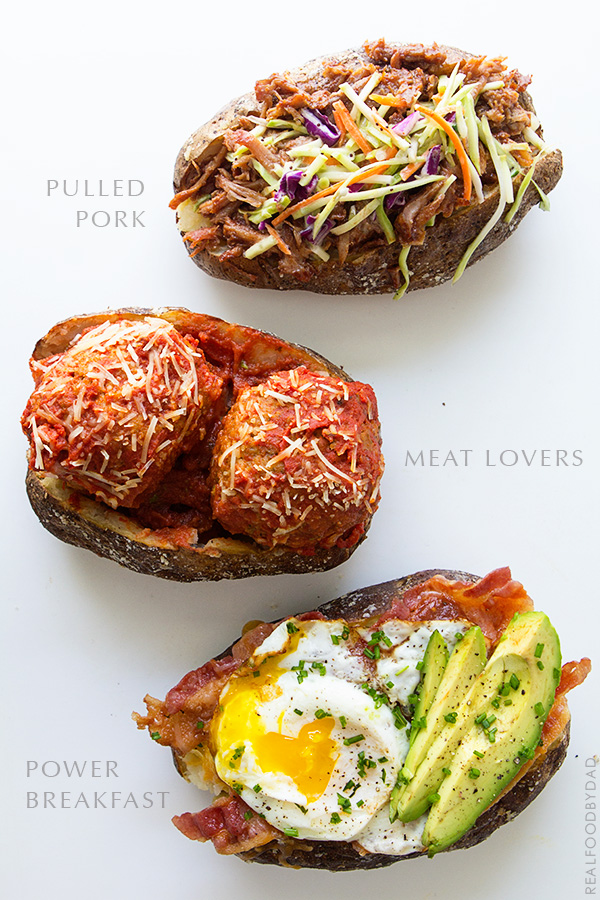 The only recipe I'm providing for this is how to bake the perfect potato. After that, get creative and resourceful because between that crisp potato skin is a blank canvas for you to pile on as you please.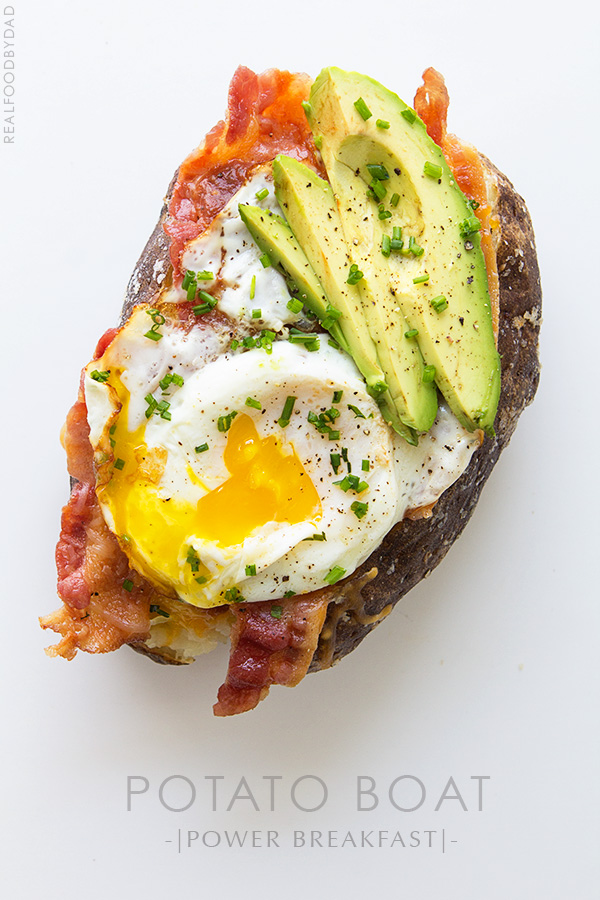 Yield: 1
How to make the perfect baked potato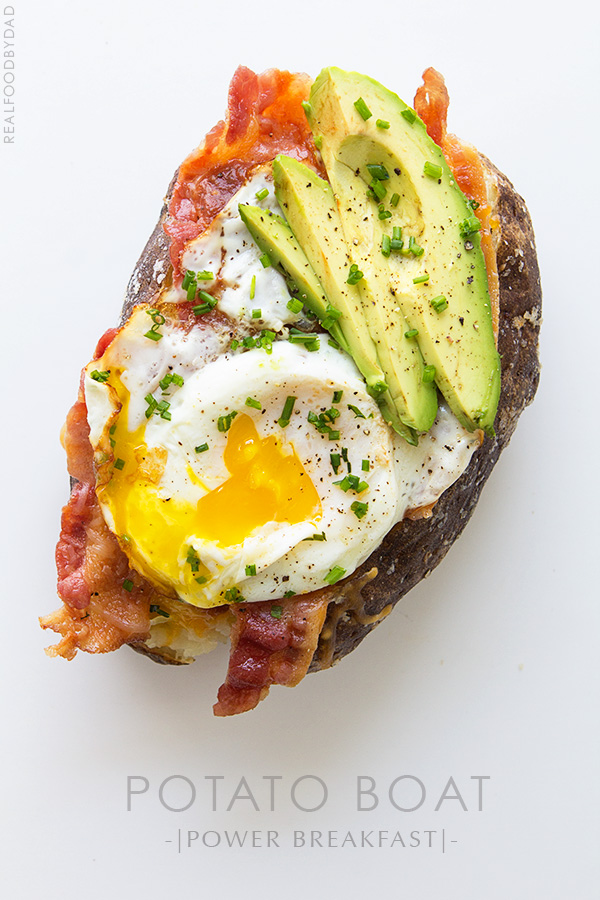 Ingredients
1 large potato
1 teaspoon olive oil
generous amount of kosher salt and pepper
Instructions
Preparation: Heat oven to 425 degrees F. Wash and dry potato. Rub with olive oil, kosher salt and pepper. Place prepared potato on bake sheet and bake in the middle of the oven for 50-65 minutes, or until potato is tender when pierced with a fork.