I'm taking a scene from Naomi's blog and spinning her Poke Bites into these Poke Tostadas. Now it's a legit meal and we can all have second servings because these are healthy-ish, right?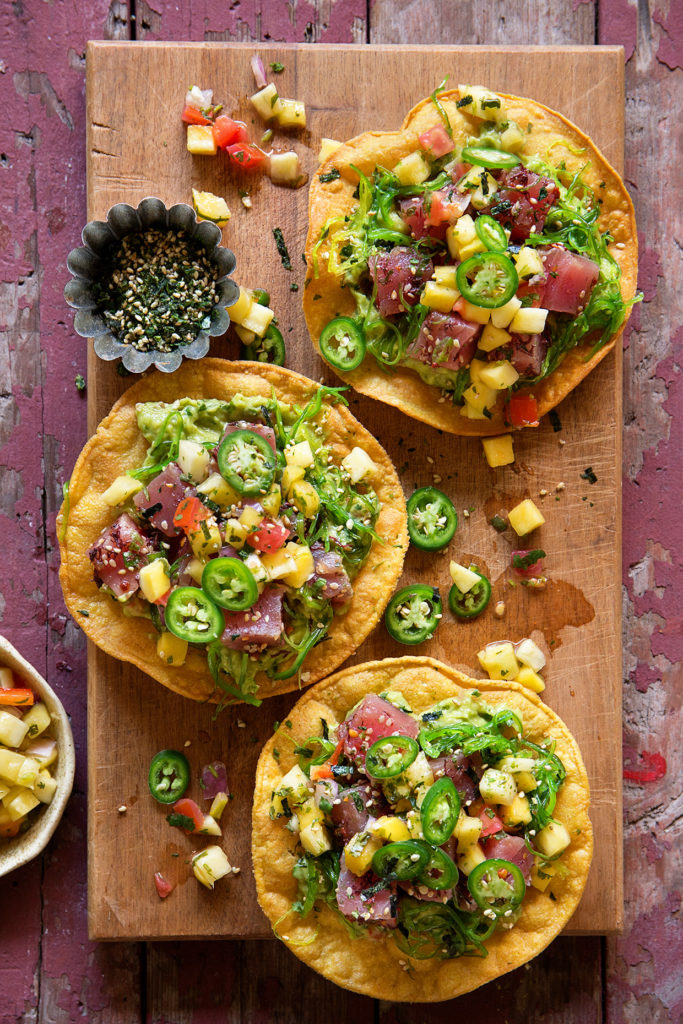 If nothing else, I finally got Cole to try poke for the first time. He refused Naomi's bites, but was more than willing to take on my Mexican meets Japanese food mash-up.  If it sounds like I'm bragging, I might be a little. But that's only because I am doing my best to make sure Cole and Connor don't end up a picky eater like I was and like their older brother is now. 
Thankfully it's pretty easy to persuade Cole into trying new things 90% of time. But Connor, my toddler, is proving to be more of a challenge (a lot like his brother Blake). I even resorted to bribery with the promise of a new Transformer and still he refused.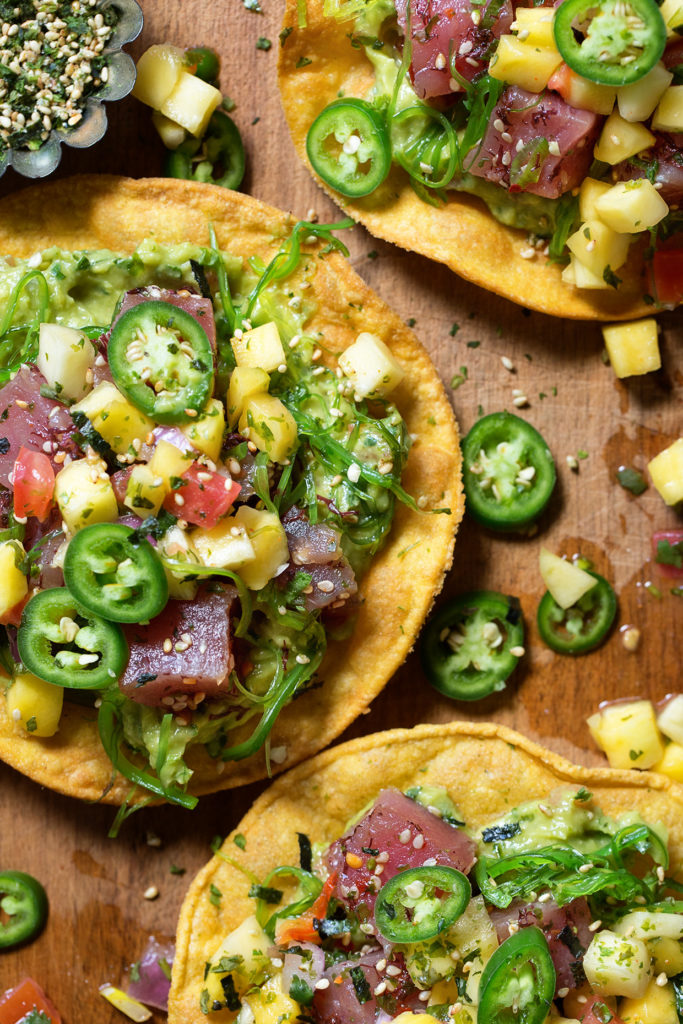 I'm learning I can't win them all, but 1 out 3 isn't so bad, right? At least when it comes to these Poke Tostadas.


Yield: 4-6 servings
Poke Tostadas
Ingredients
6 tostadas
1 cup guacamole
12 oz. poke
2 oz. seaweed salad
1 1/2 cup mango salsa
Topping
Furikake
sliced serrano peppers
Instructions
Layer tostada with about 2 tablespoons of guacamole and layer with poke, seaweed salad, mango salsa and top with Furikake and serrano peppers. Serve immediately.