The big game is less than two weeks away and I'm partnering up with Flatout Bread to bring you comfort food in a wrap. This is one you can quickly and easily pull together during halftime. Yep, during halftime, and still be able to catch the rest of the game.
To see how, click on the video and let's get started! And don't forget to subscribe to catch more videos as I gear up to share many more.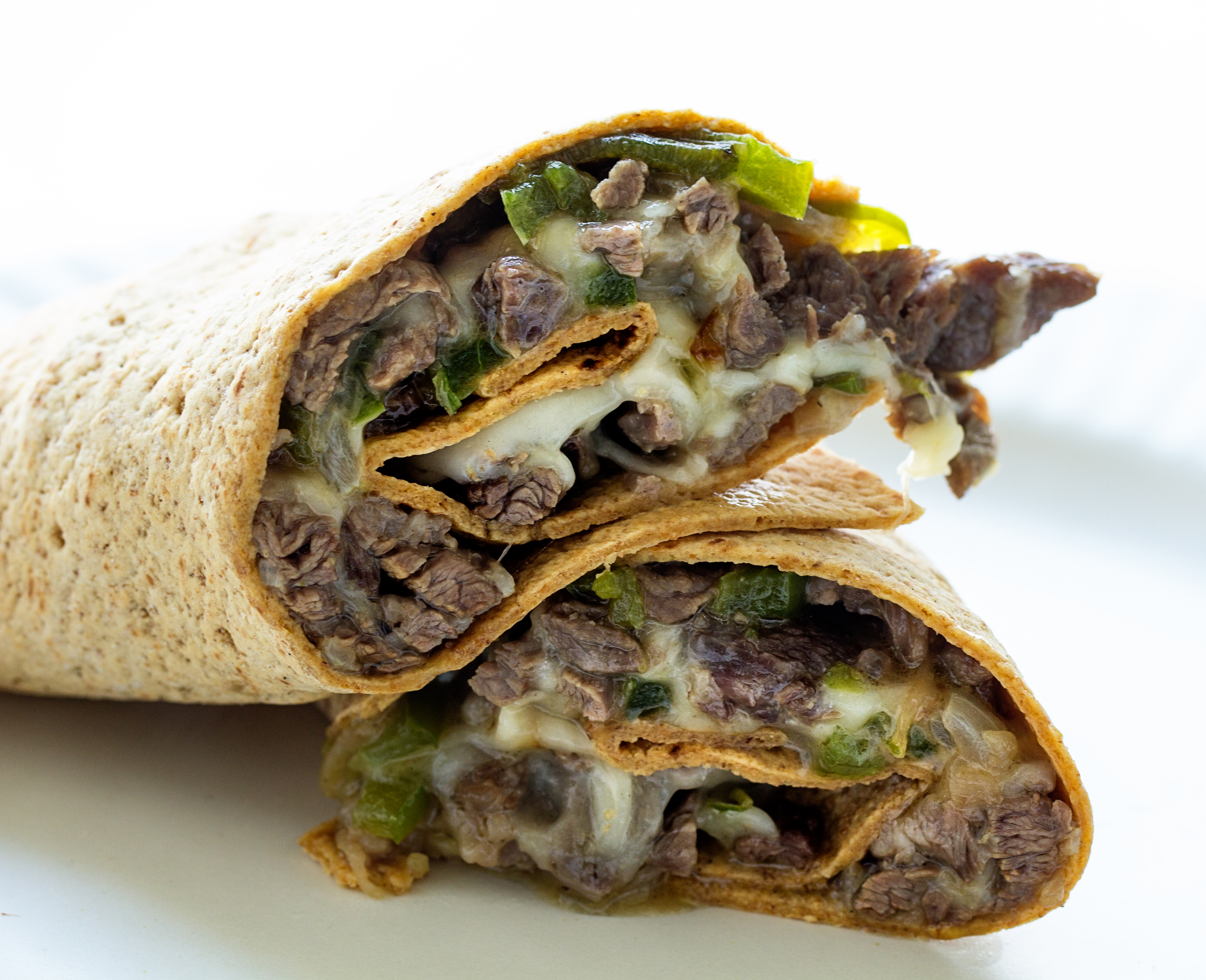 Yield: Makes 4 wraps
Philly Cheesesteak Wrap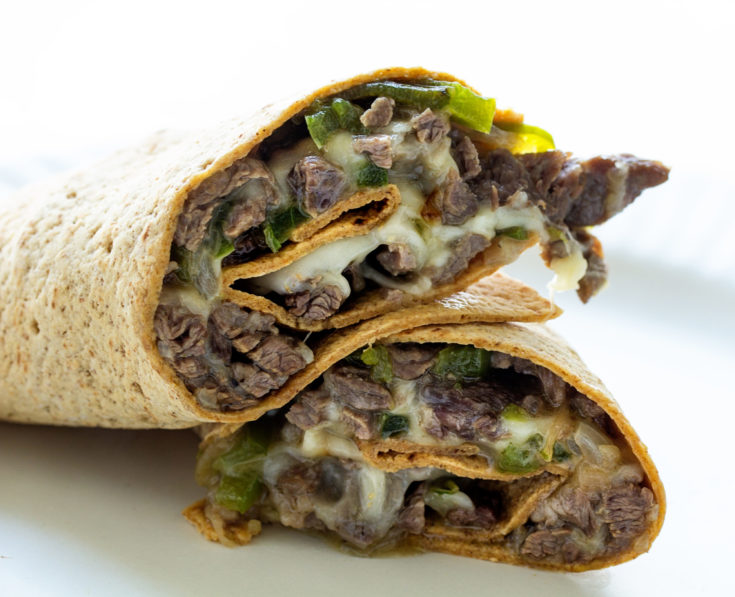 Ingredients
3 tablespoons oil
1 large onion, sliced
1 green bell pepper, sliced
1 teaspoon kosher salt
1/2 teaspoon black pepper
1 lb. rib eye steak, thinly sliced
6 slices provolone cheese
2 Flatout Flabread
Instructions
Heat 3 tablespoons oil in a large skillet over medium high heat. Add onions and green bell peppers and cook until onions are soft and translucent. Add salt and pepper; stir to combine. Push vegetables to one side of pan. Add rib eye steak slices and cook until browned. Once browned, combine onions, bell peppers and meat. Divide mixture in half. Place three slices of provolone on top of half. Layer second half of meat onto first half. Add remaining three slices of cheese on top. Place a bowl over layered meat mixture for 1-3 minutes until to allow cheese to melt. Spread 1/4 of mixture onto Flatout Flatbread leaving 1/2 inch border all the way around. Starting from one end roll one edge to the other; slice in half. Serve immediately.