If I could eat nachos for dinner, I would. But the kids would probably do the same and then what would you guys think of me?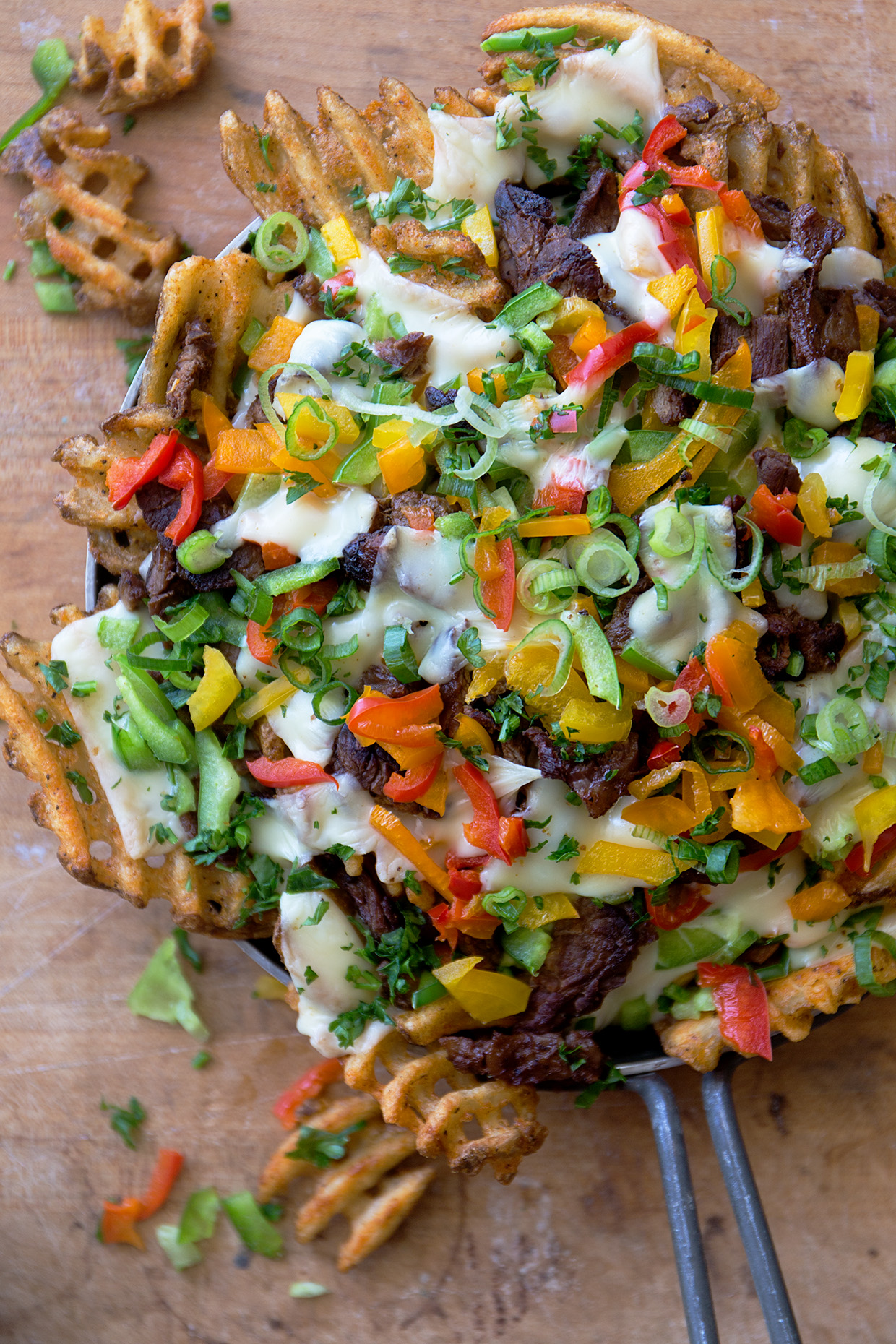 To keep everyone balanced, we do nachos like this for an afternoon snack. But on the occasions I can talk Naomi into this for dinner, we have the kids eat a big bowl of fruit or salad to go with them.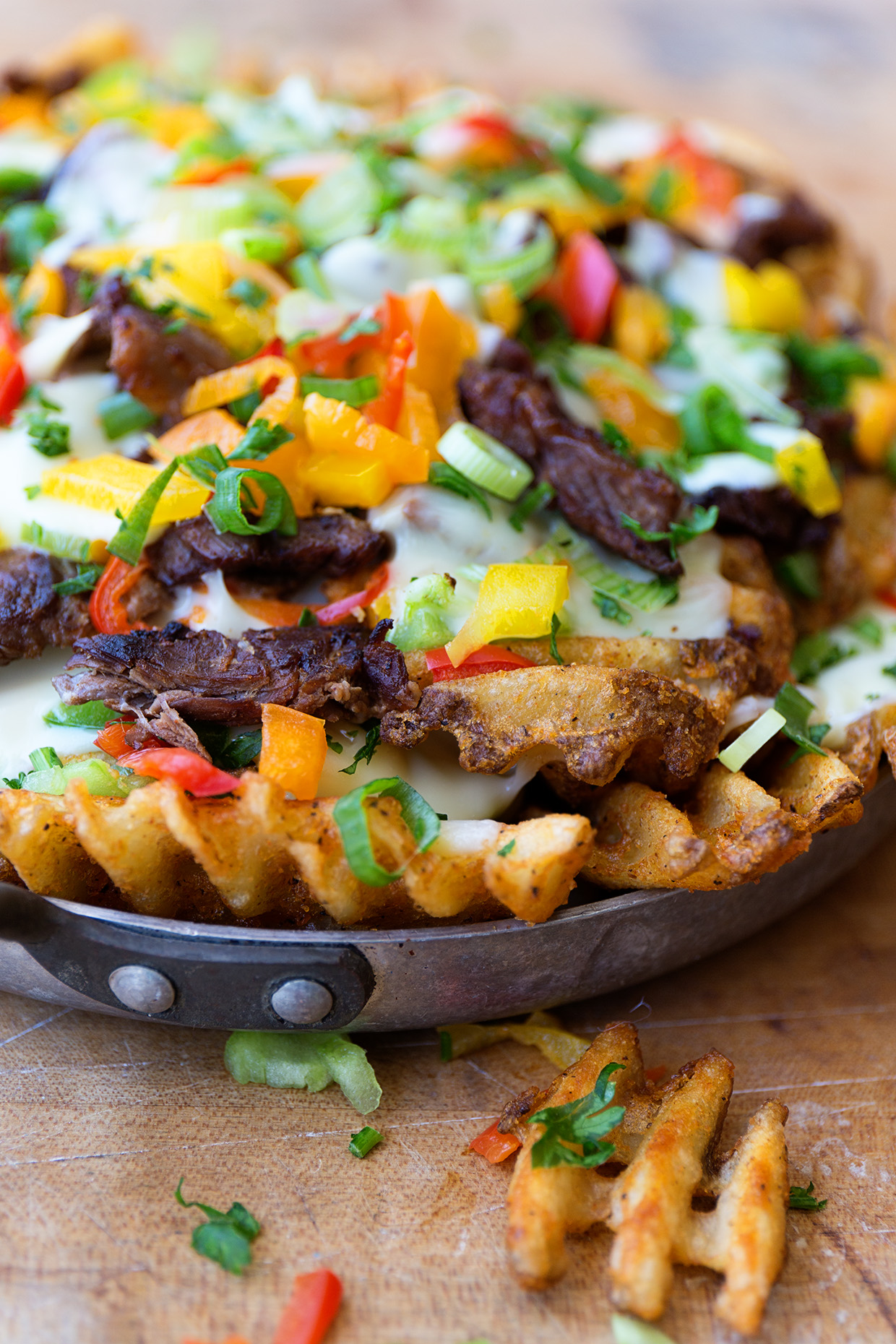 For ease of preparation, I used Alexia waffle cut fries—way easier than washing, peeling and baking my own potatoes. For the cheese I used American, but Provolone would be just as good too. The recipe is highly adaptable so you make it any way you want it.
Enjoy!



Yield: Serves 4-6
Philly Cheesesteak Waffle Nachos
Ingredients
1 lb. flank steak, thinly sliced
2 tablespoons oil
salt and pepper to taste
1/2 cup sliced green pepper (about 1 green pepper)
1/2 cup sliced yellow pepper (about 1 yellow pepper)
1 1.25 lb waffle cut fries, cooked according to instructions
2 cups shredded white American cheese
Instructions
Heat oil in large skillet over medium high heat. Add meat, stir and cook until no longer pink; salt and pepper to taste. Transfer cooked meat to a plate; set aside. Add peppers to skillet and cook until just soft; transfer to plate with meat to cool slightly.
Heat oven to 385 degrees.
Assemble nachos: Layer an oven proof skillet with waffle fries, cheese, meat and peppers. Serve with sliced green onions.