**This is a sponsored post in collaboration with Volvo.
Last Sunday this little guy, along with Naomi, headed out of town for some carefree fun. It came at the request of my little guy who wanted to dance through fall leaves like the Augustus character from one of his favorite books.
If you live in Southern California, you know this isn't a request that can easily be found since we don't really have seasons that result in fall leaves.
But I'm a problem solver, and more to the point, a sucker for my boys when they want something, especially when it's one that doesn't involve remote controls, amusement park lines or big screens. While I didn't exactly know where to go. I did have a sense of where to go and then left the rest up to my co-pilot, Volvo's new XC90.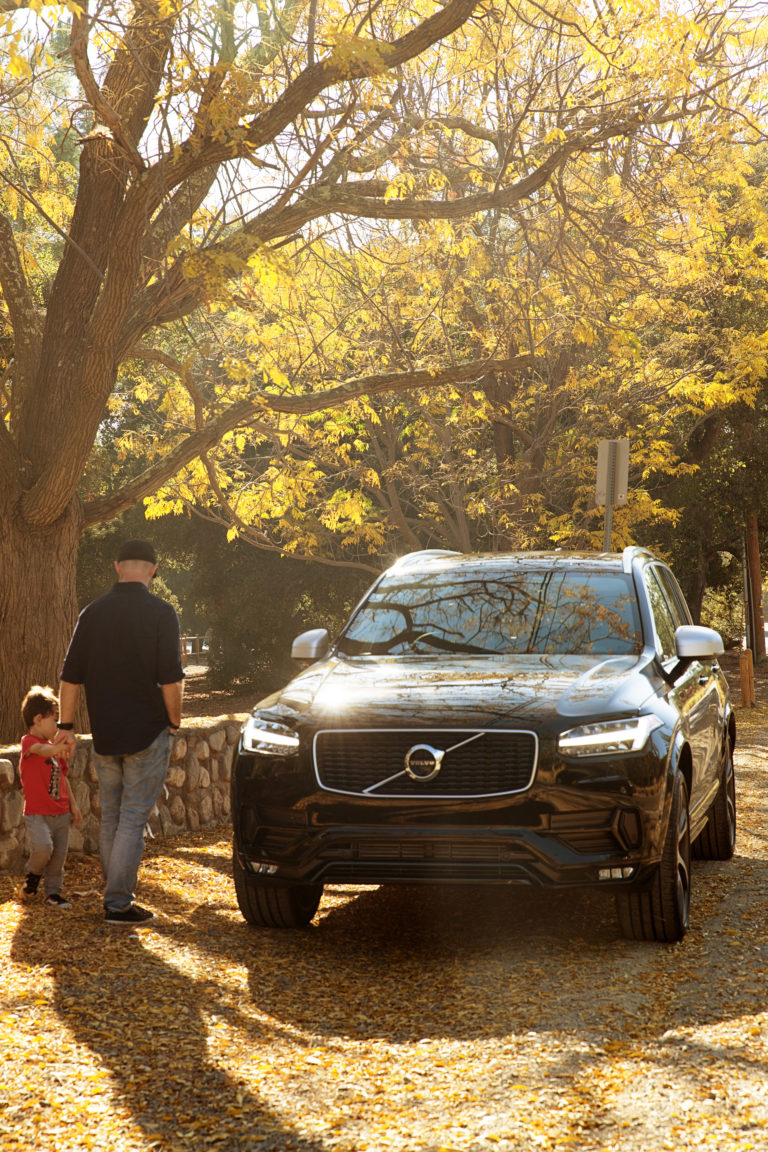 It's Sensus Navigation provides intuitive guidances that's voice operated or can be utilized through the steering wheel controls, so I didn't even have to take my eyes off the road. It took us out of town and on our way for what my son called the Great Leaf Adventure. And with the free map updates, it made our journey that much easier, since often times my in-phone apps aren't always accurate.
Thirty minutes later and thirty miles out, we found our spot. The little guy could not be happier (or dirtier) after shuffling through piles of leaves, tossing them in air so it would rain down on us and pretty much rolling his way through mountains of leaves he had me build. He's my last one and my wildest one, but there are no better moments than one like this when I can watch him just be a kid. It all passes quicker than I want, so I'm holding on to these moments for as long as I can. Even if it means the next adventure is scaling a mountain like the character from his beloved book.