I'm a realist and know that shortcuts and briberies are a necessary part of life when you have kids and a wife who has a wicked sweet tooth.
To stay ahead of everyone and keep any crankiness at bay, I've been strategic and kept the freezer stocked with my homemade Otis Spunkmeyer chocolate chunk cookie ice cream sandwiches.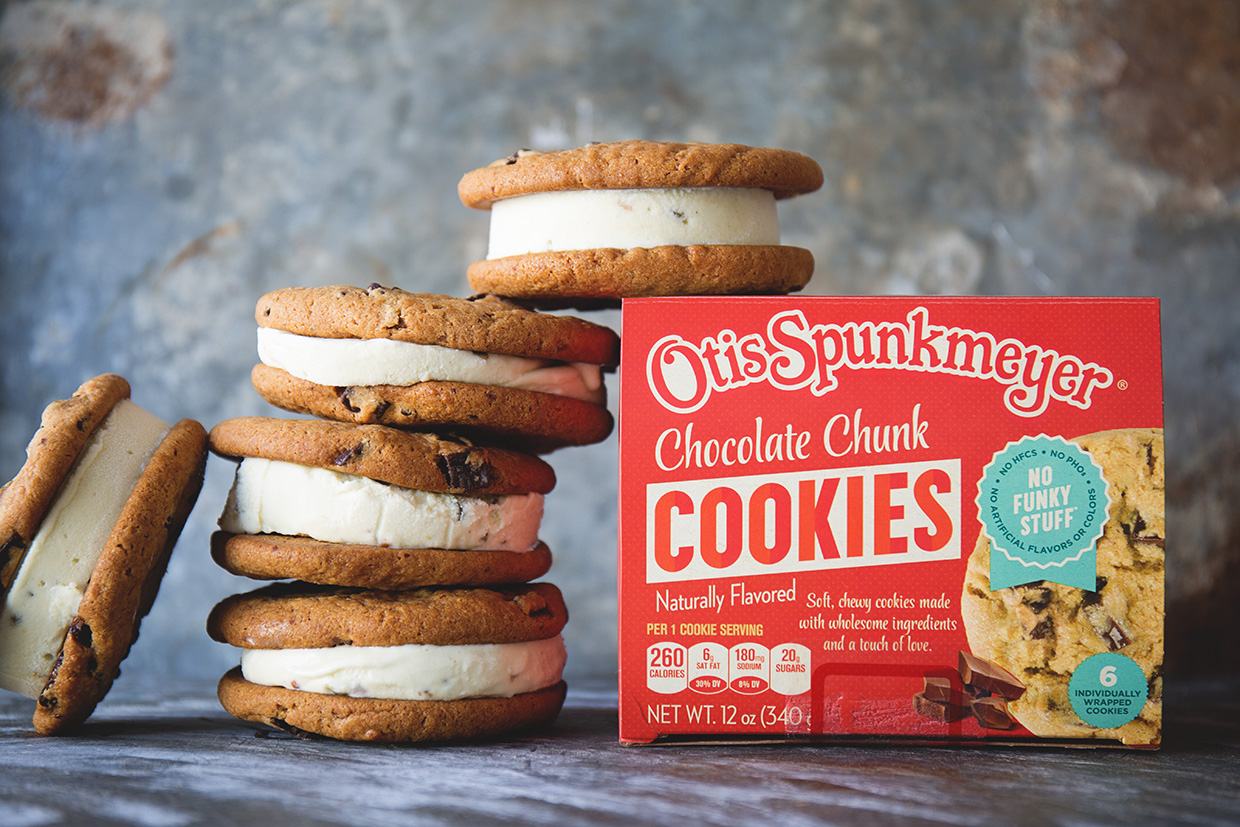 Of course from-scratch cookies are always nice, but sometimes I don't have time to mix and drop cookie dough. When I don't, these are my go-to cookies: Otis Spunkmeyer Chocolate Chunk Cookies.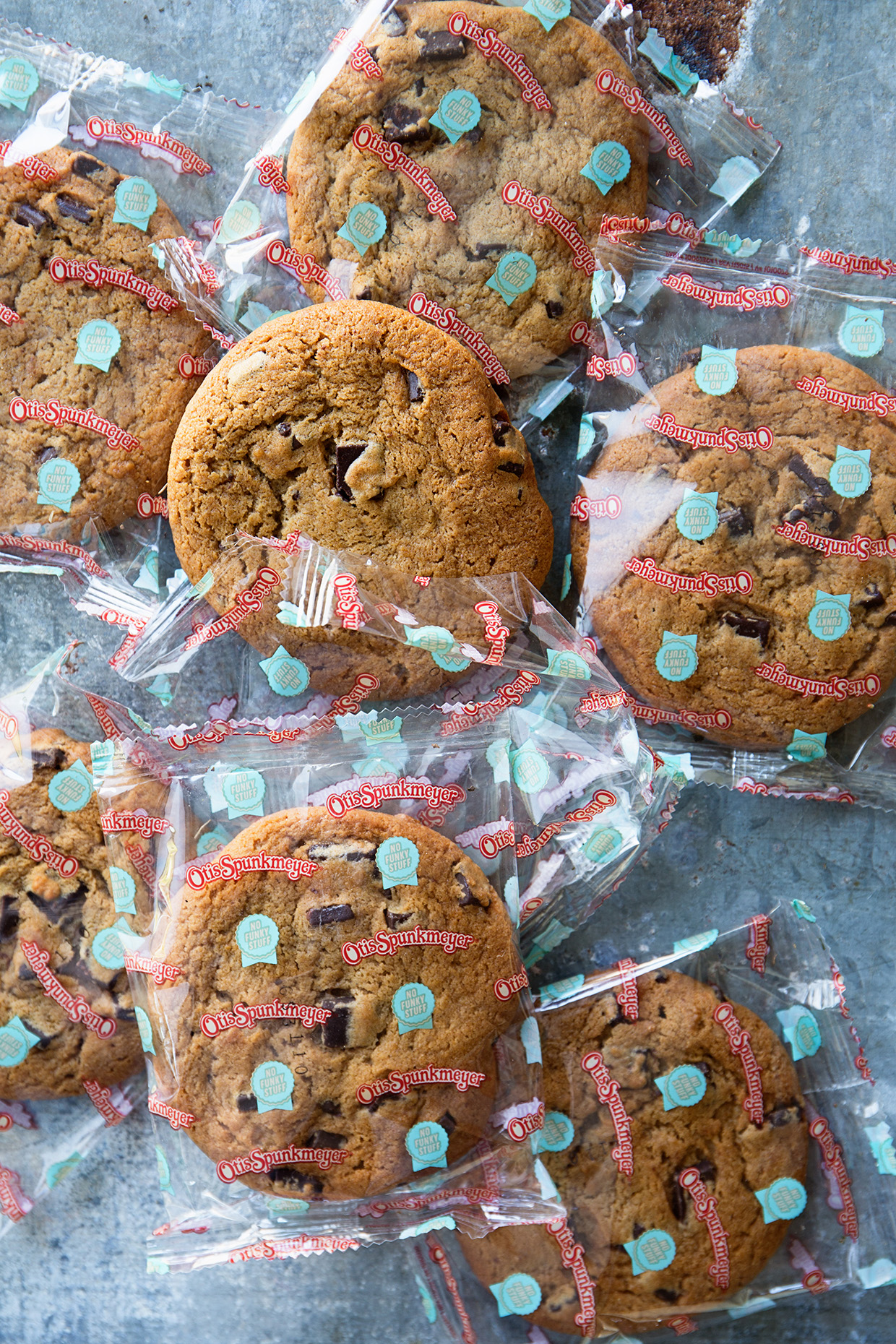 It's a favorite cookie of mine from childhood that's seeing a revival with their new No Funky Stuff line that includes cookies, snack cakes, muffins, and cookie dough all made with no artificial flavors or colors, high fructose corn syrup, or partially hydrogenated oils. The even better thing about these sweet treats—they are available for everyone, everywhere they shop—nationwide in grocery, club and in convenience stores. Find a place nearest you here.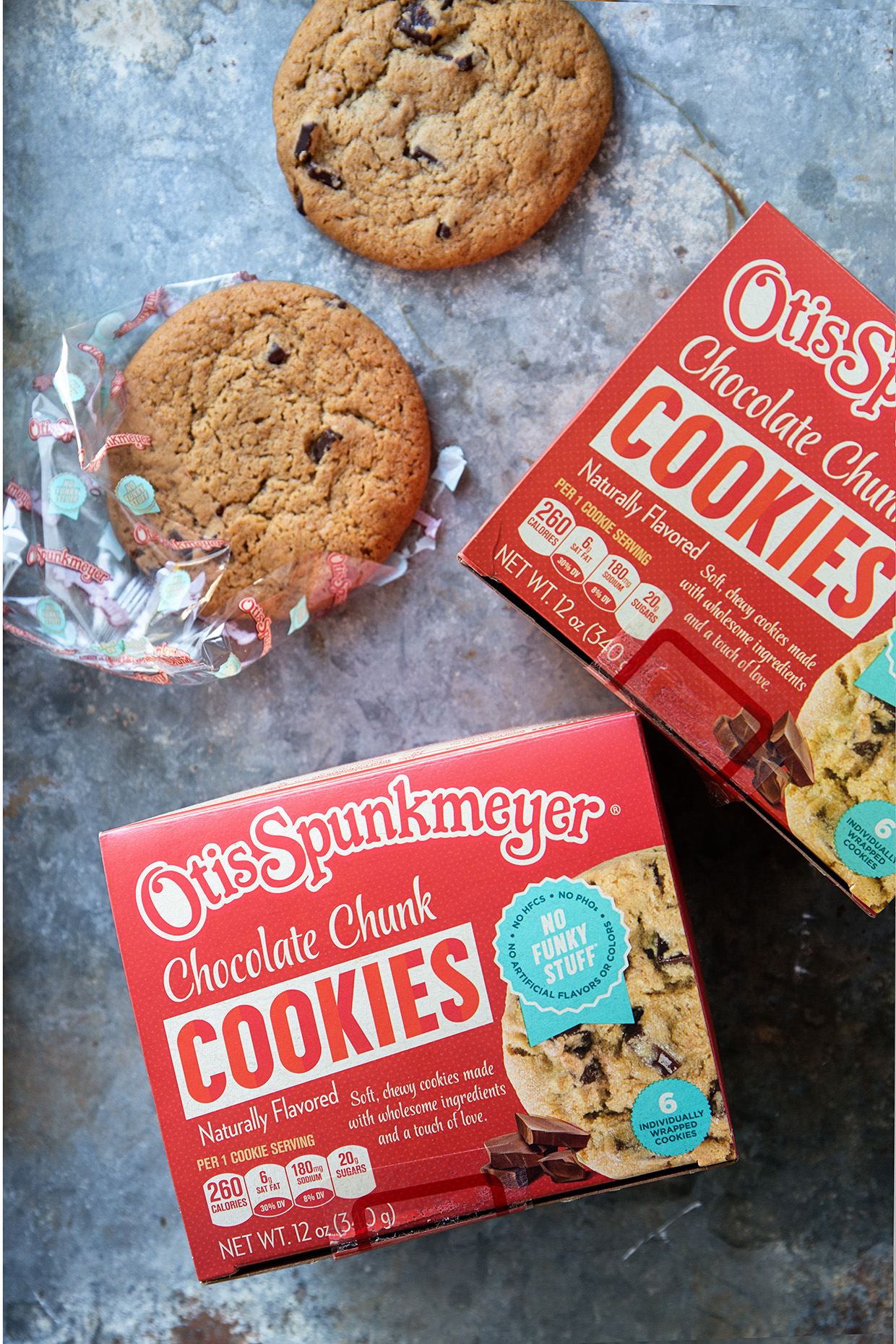 My plan is working out as I expected. I think Naomi was about to nearly lose her mind when she dropped the cake she was getting ready to photograph for her book.  She just sat down in front of it—totally defeated—ready to cry.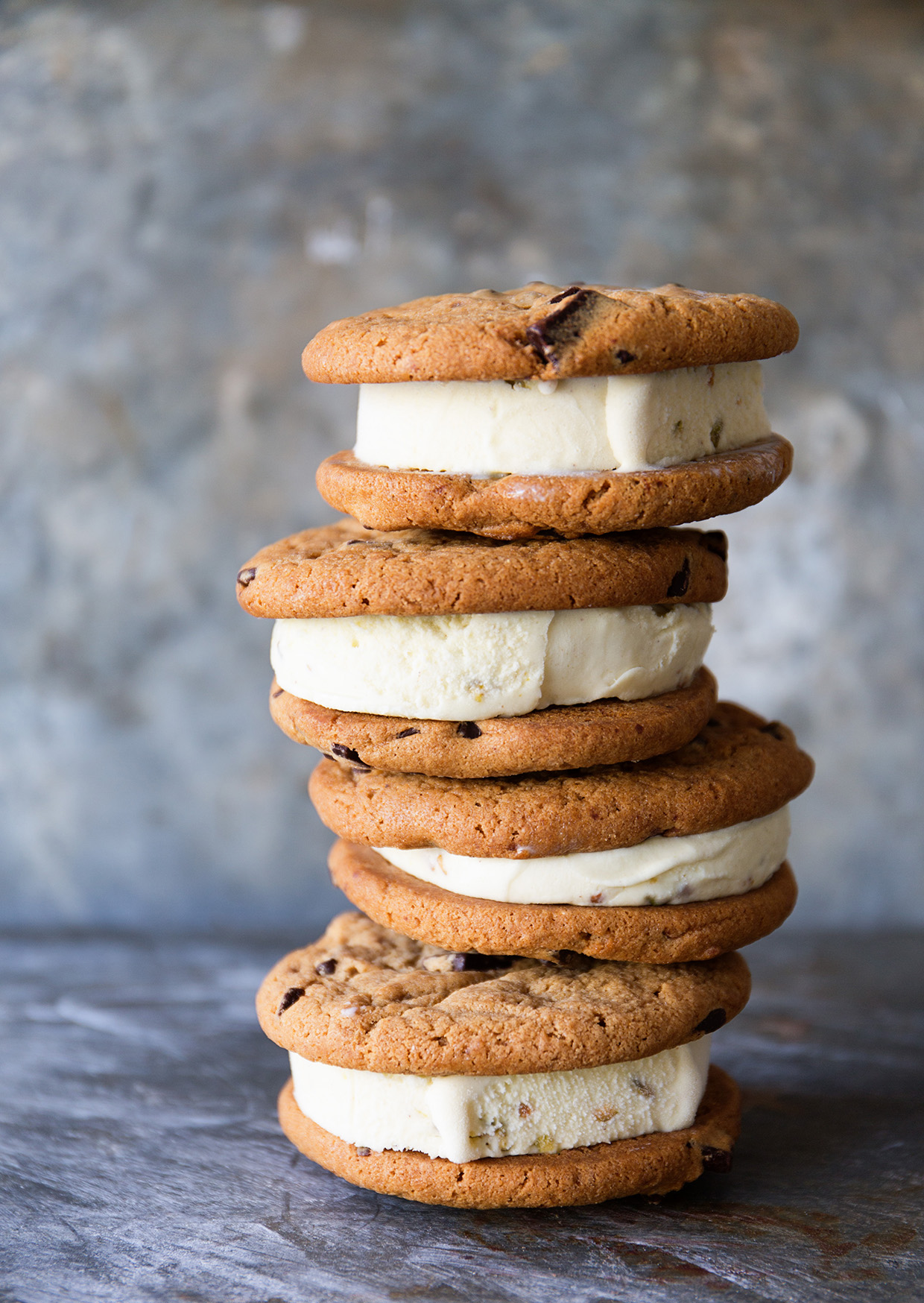 What do you say? What do you do? The abridge version of what happened next . . . we scraped it up and dumped it. The boys grabbed her one of these ice cream sandwiches, made goofy faces and danced around to cheer her up. It was a family effort—my ice cream sandwiches, the kid's goofy faces—everything worked out.


Yield: Makes 6 ice cream sandwiches
Otis Spunkmeyer Chocolate Chunk Cookies Ice Cream Sandwiches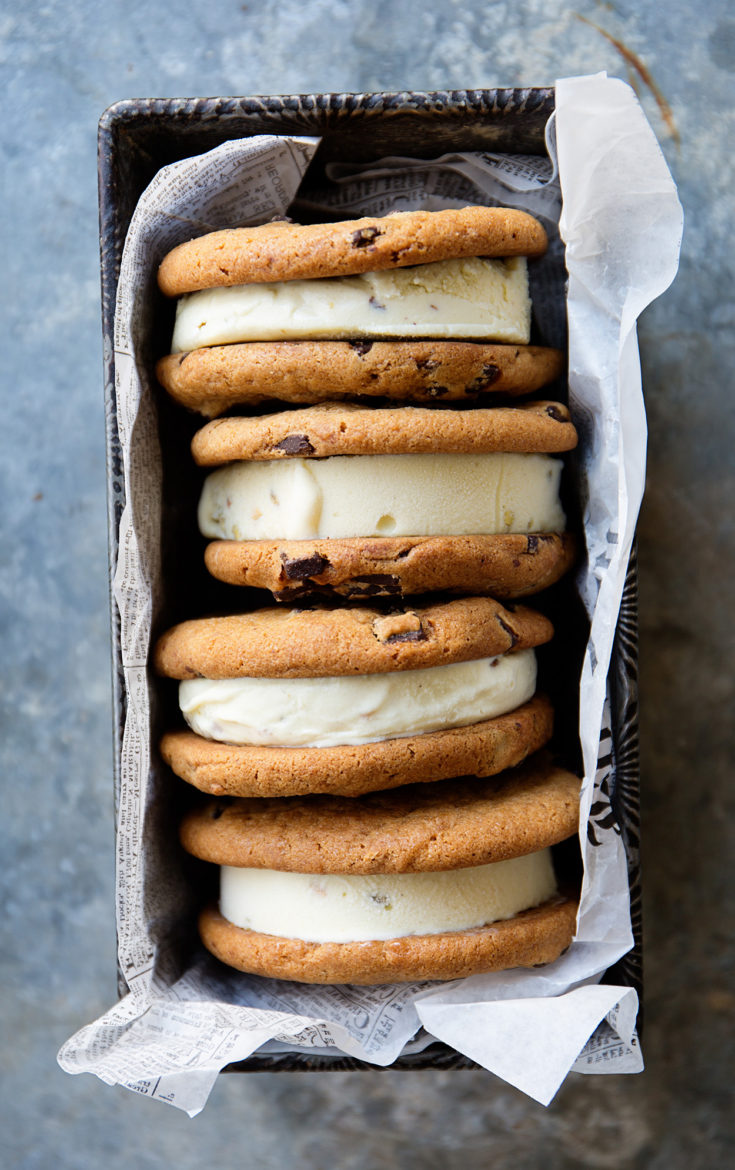 Ingredients
1 pint ice cream (your preferred flavor)
12 Otis Spunkmeyer Chocolate Chunk Cookies
Instructions
Unmold pint of ice cream by running hot water around the outer container for 2-3 seconds. Using a knife, evenly slice pint of ice cream into six pieces.
Place one cookie down onto work surface. Layer with ice cream. Top with second cookie. Repeat with remaining ingredients.
To store: Individually wrap each ice cream sandwich in plastic wrap and store until ready to eat.