Orange Juice Infused Vanilla Baked French Toast Casserole ~ Consider this the easiest way to make French toast and one you can make it ahead.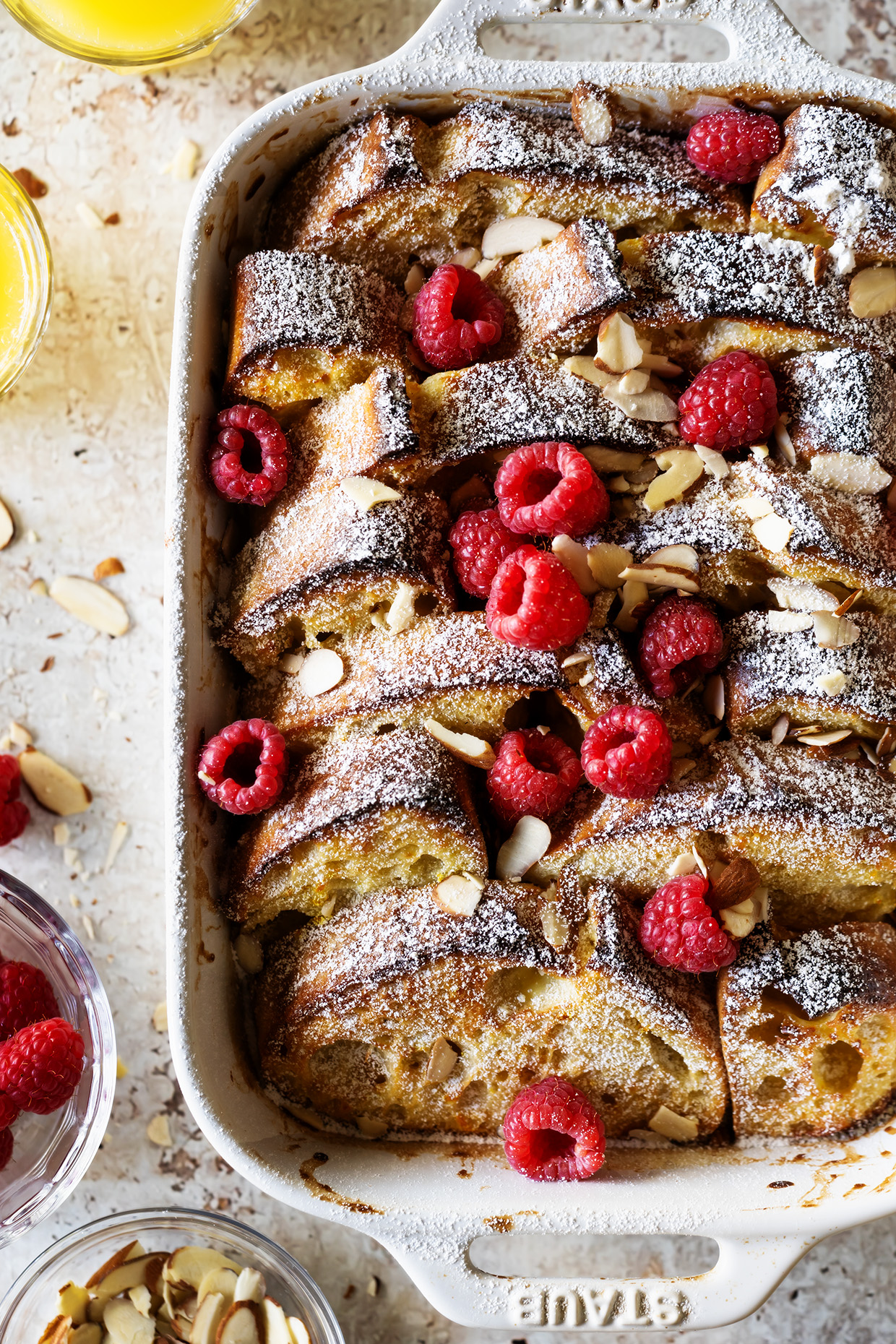 During this time of distance learning, breakfast and homeschooling usually crash head-on and I'm mostly treading water if I don't plan ahead. That's why meals like this are saving me – slice the bread, make the custard, let it soak overnight and bake it in the morning. Of course if you want to have it the same day, just fully submerge the bread slices and let it soak for at least an hour then drain it of excess custard before baking.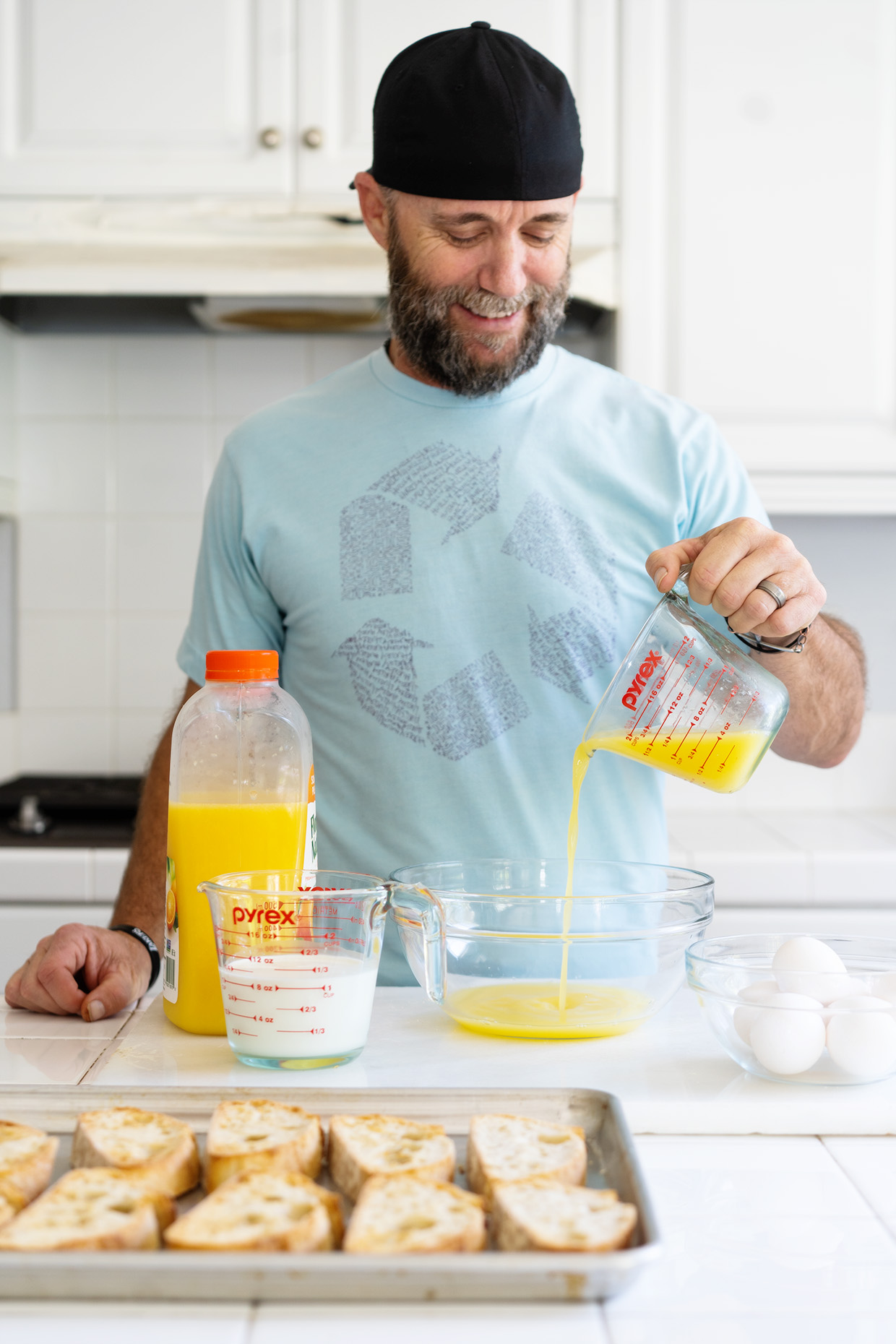 For this classic recipe, I added 100% orange juice and orange zest to the custard to switch up the usual cinnamon baked French toast variation to add some additional nutrients like Vitaminn C and to boost the flavor. You can serve this with maple syrup or just powdered sugar. The latter is how my little guy likes his. He says the powder sugar makes it taste like cake—totally untraditional, but I'm not stopping him.
What is traditional with this breakfast and nearly every breakfast, is a glass of Florida Orange Juice to kickstart our day. I make sure my boys have a glass a day to support their immune system all year long. It provides key nutrients like vitamin C, folate, potassium, thiamin and vitamin D (in fortified juices).
This past National Orange Juice Day on May 4th, I made this recipe and we raised a glass to frontline workers, thanking them for their dedication and hard work.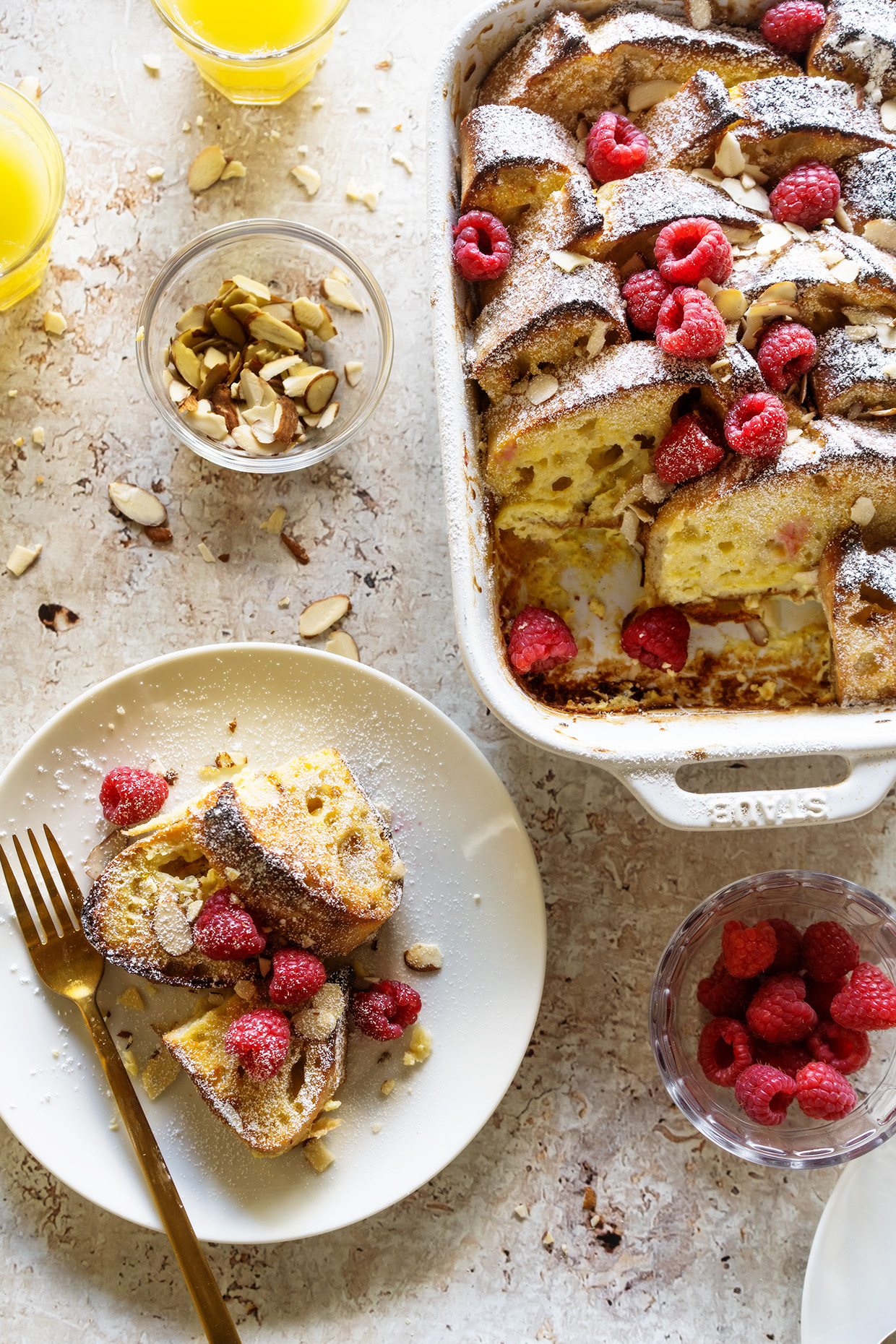 Yield: Serves 4
Orange Juice Infused Vanilla Baked French Toast Casserole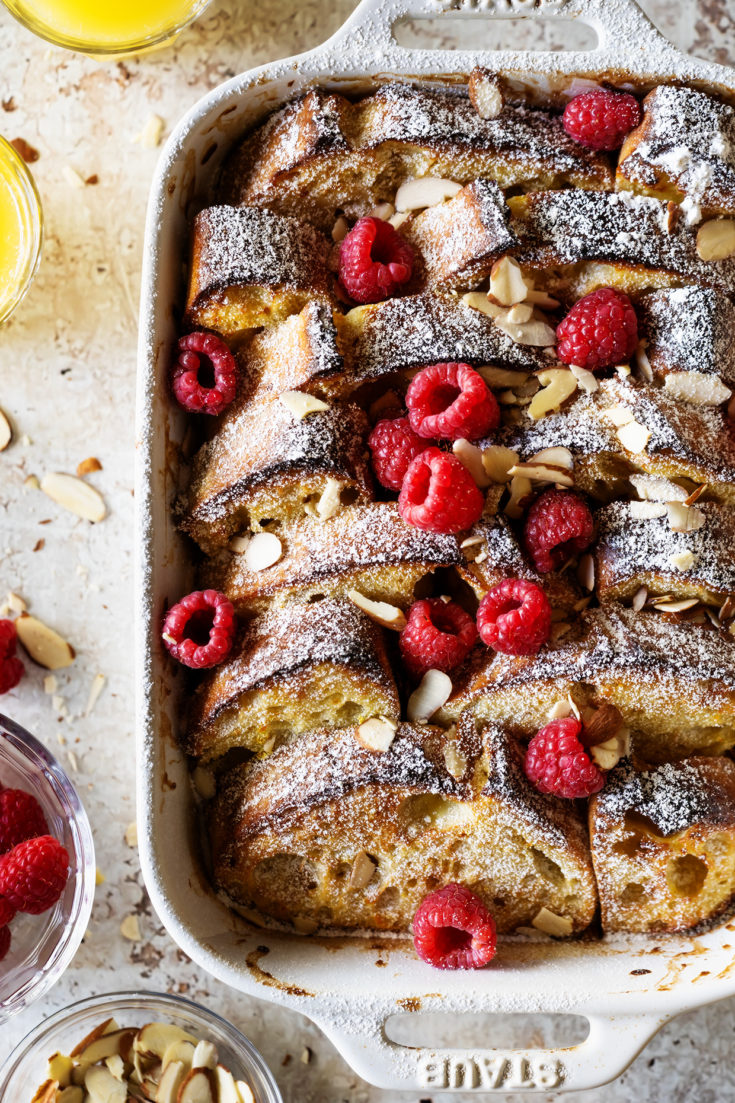 Ingredients
1 lb. crusty-style bread loaf like Italian, cut to 1-inch slices
½ cup 100% orange juice
1 cup milk
1 cup heavy cream
6 eggs
1 tablespoon vanilla extract
1 tablespoon orange zest, about 1 large orange
¼ cup granulated sugar
½ teaspoon salt
Instructions
In a large bowl combine all ingredients (except for the sliced bread), whisk to combine.
Pour mixed custard into a large shallow pan, place bread into pan and press slices down until fully submerged. Place a plastic wrap on top, leaving a 2-inch overhang all the way around. To make sure bread does not float to the top, pour a layer of pie weights (rice or dried beans will work too) on top of plastic wrap to keep bread submerged.
Transfer to the refrigerator for overnight soaking.
In the morning, remove plastic wrap by peeling up the overhang and lifting the plastic straight up, making sure that whatever was used to weigh down the bread does not fall into the custard.
Drain excess custard and arrange soaked slices in an oven-proof casserole pan.