**This is a sponsored post in collaboration with Knorr Selects.
Who wants a scoop of this One-Skillet Cheesy Mexican Casserole? This is a new favorite in my home. My boys have been crazy about this dish. I make it and it's gone in seconds.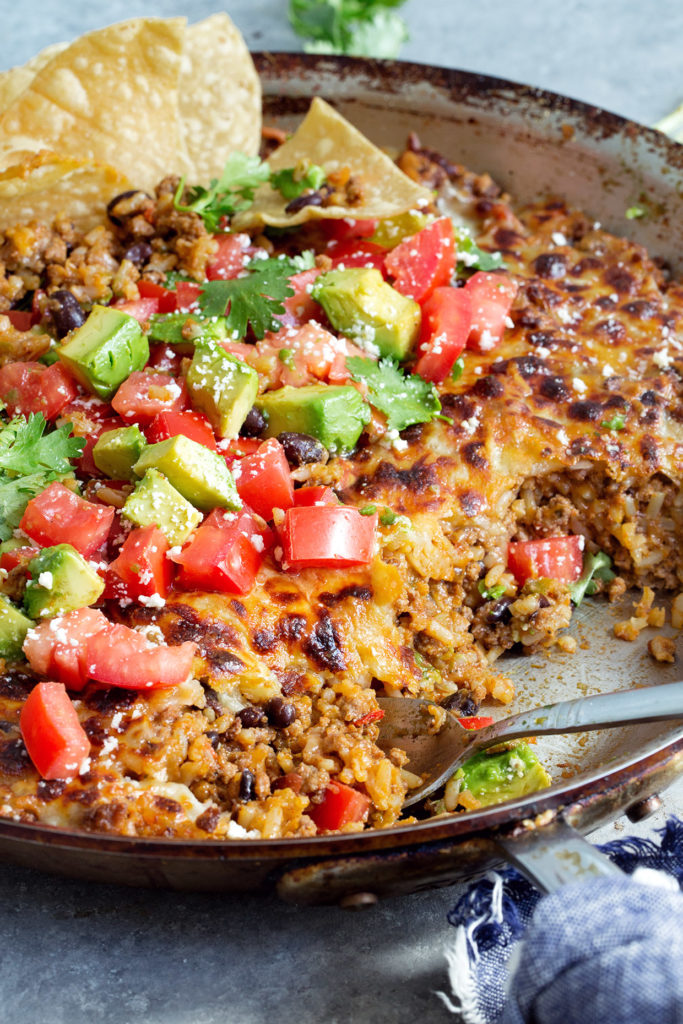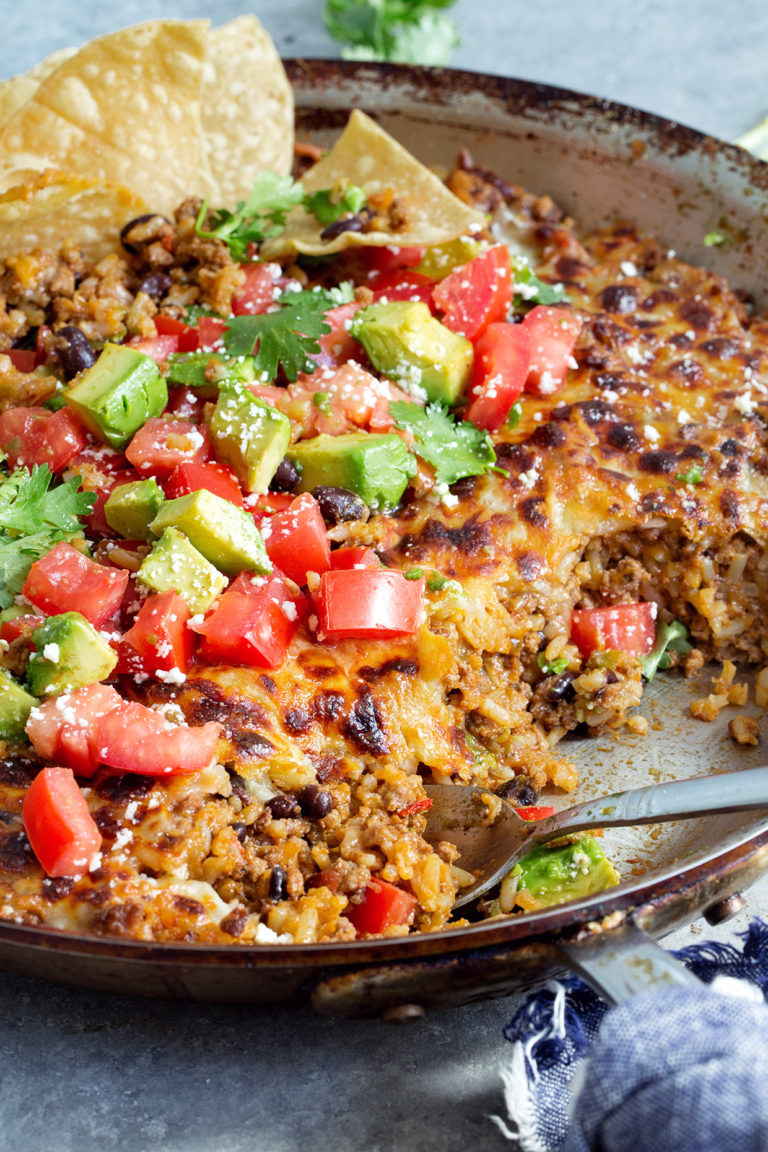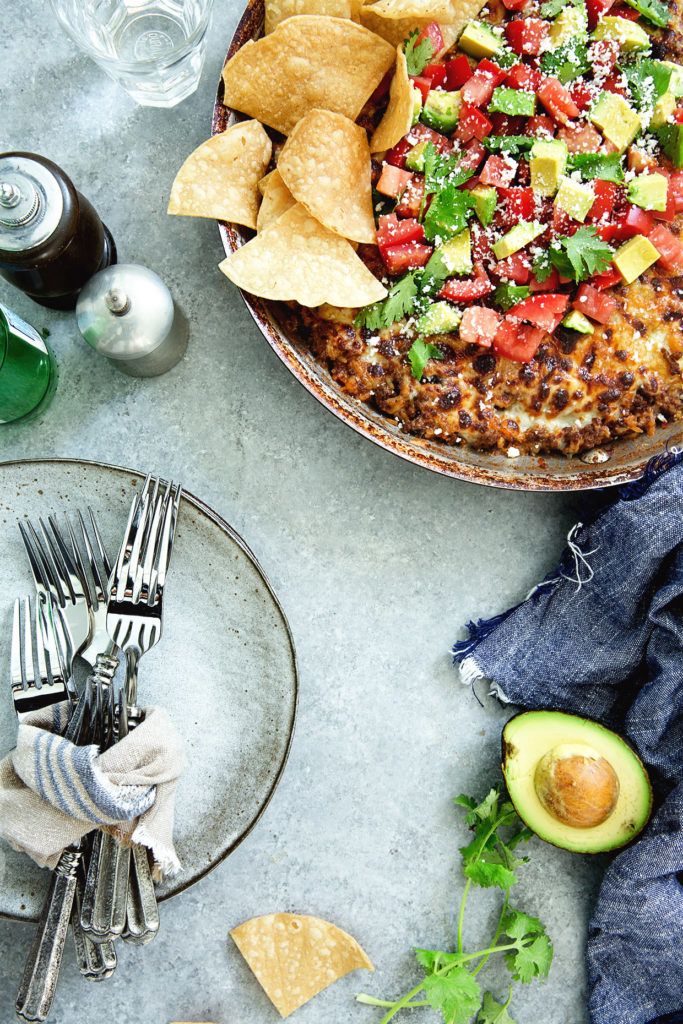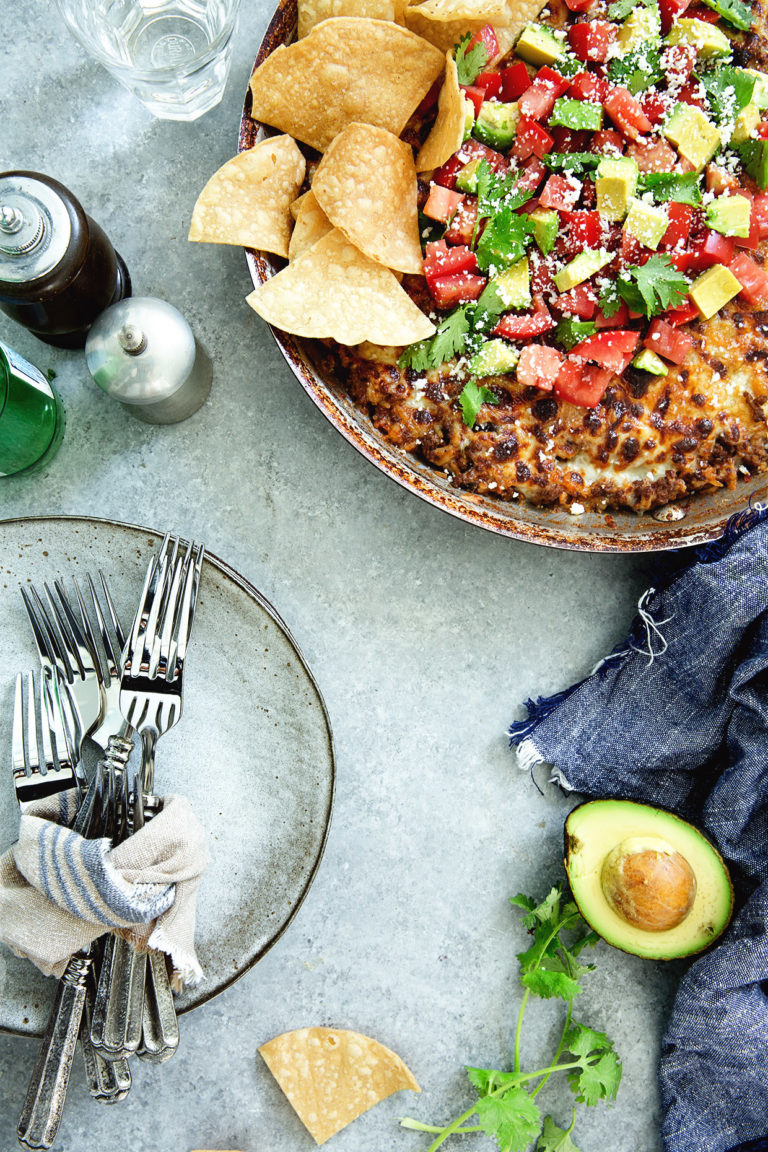 Speaking of crazy, this summer I'll be managing Cole's team. I've been through this before, so I know the drill. It's pure madness. With the madness comes great reward – something I admittedly have to remind myself of when I'm deep in the throes of non-stop practice, scrimmages, games and just trying to corral and manage fourteen 9-10-year-olds to stay focus. More than anything it's an investment in time. Because even when I'm off the field, I'm thinking about the other team, my team, how to best develop each individual player and how to get them to play in harmony with one another—there are a lot of moving parts that keeps my mind occupied. Yes, I get obsessed, so this year, I'm staying ahead by making sure I have some Knorr Selects on hand for quick and easy meals. Meals like this One-Skillet Cheesy Mexican Casserole.
Knorr Selects are crafted with culinary expertise from chefs to yield flavorful varieties like: Roasted Garlic Alfredo, Four Cheese Risotto, White Cheddar Broccoli and more.  I like Knorr Selects because they are great as is, or perfect as a base for a bigger whole meal like the one you see in the picture. Along with that they are made with no artificial flavors, no artificial preservatives and are gluten-free, using responsibly sourced rice from Arkansas. All key things to me and my family, because I can feel good about any meal starting with Knorr Selects.
There are a lot of flavors to choose from, so to get started, grab the Mexican Rice and Beans to make this one-skillet meal. Then stay tuned because I have a few more one-skillets meals coming up and, naturally, there will be more baseball to discuss.


Yield: Serves 6
One Skillet Cheesy Mexican Casserole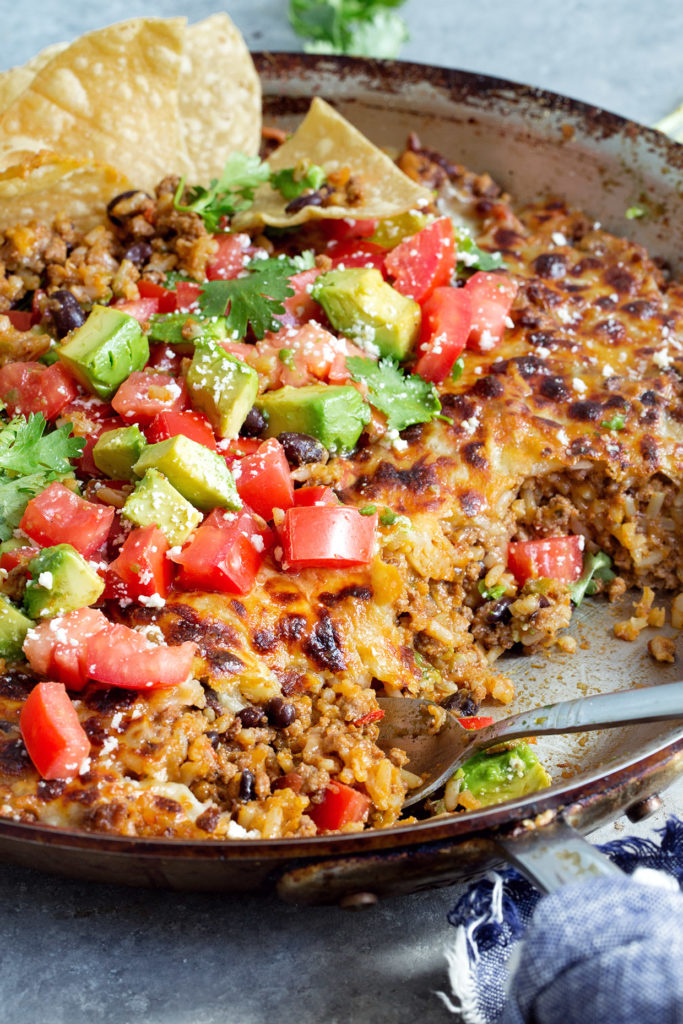 Ingredients
2 tablespoon canola oil
1 lb. ground beef
2 tablespoons garlic powder
2 tablespoons onion powder
1 ½ teaspoons kosher salt
1 teaspoon fresh black pepper
1 ½ teaspoons smoked paprika
1 6.5 oz. Knorr Selects Rustic Mexican Rice and Beans
2 cups water
1 teaspoon cumin
1 teaspoon ancho chili powder
1 cup black beans
1 4 oz. green chilies
2 cups Mexican cheese
Instructions
Heat oil in a large skillet over medium high heat. Add ground beef and loosely break it up. Let beef cook undisturbed for 2-3 minutes for a golden-brown crust to form. Add in garlic powder, onion powder, kosher salt, black pepper and smoked paprika. Stir to combine spices into meat. Continue to cook and stir until meat is cooked through about 4-5 minutes longer. Add Knorr Selects Rustic Mexican Rice and Beans and water. Bring to a boil, then lower heat, cover and let simmer for 10 minutes. Remove cover and stir in black beans and green chilies. Set aside to cool for 5 minutes, stirring and fluffing to help cool the rice. Stir in 1 cup of cheese and sprinkle the remaining cup of cheese on top. Transfer skillet to an oven and broil until cheese melts and browns, about 2-3 minutes. *Optional: Top casserole with fresh diced tomatoes, diced avocados, cilantro and tortilla chips. Serve immediately.