Everyone needs a good chocolatey go-to recipe and mine can be found in this One-Bowl Brownie. It meets all the criteria of a go-to recipe: no special equipment or special ingredients required.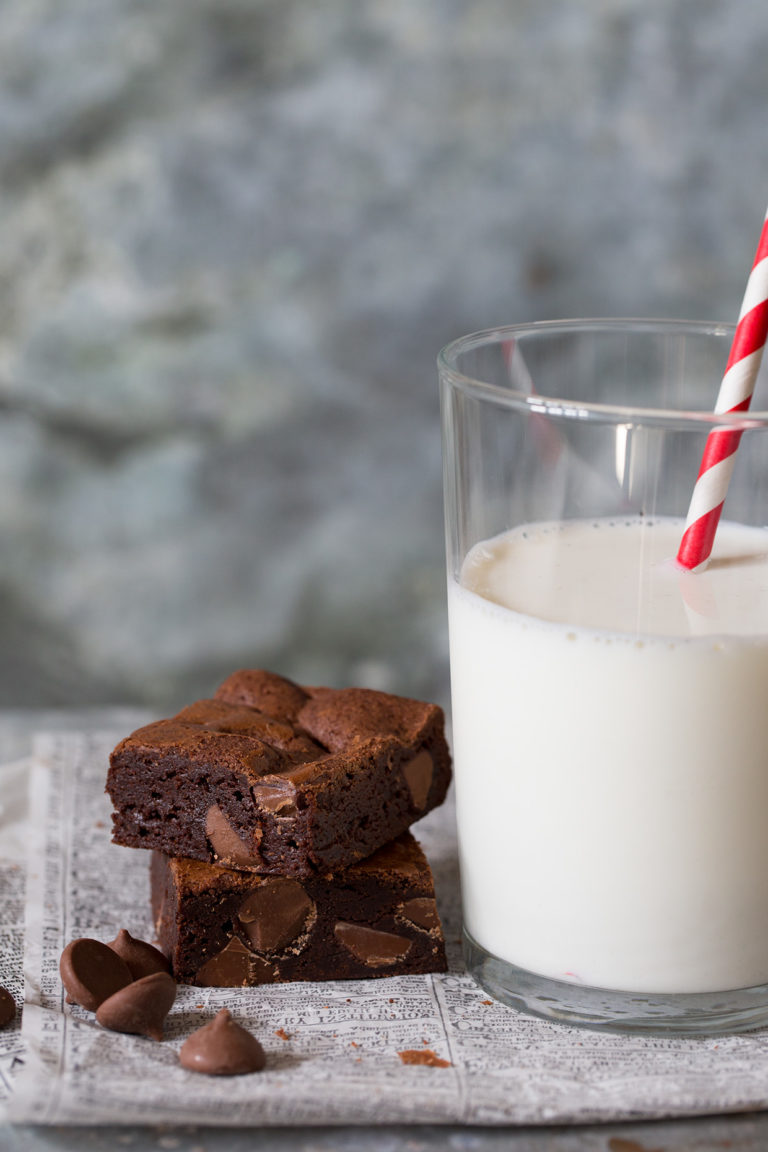 Our pantry like most people, ebbs and flows with things we need and things we don't need. But here are a few constants, two of which can be found in this brownie: HERSHEY'S Unsweetened Cocoa Powder and HERSHEY'S MINI KISSES Chocolate Chips. Of course those two things extend far beyond brownies. They are the basis for cakes, frostings, pudding, cookies and so much more.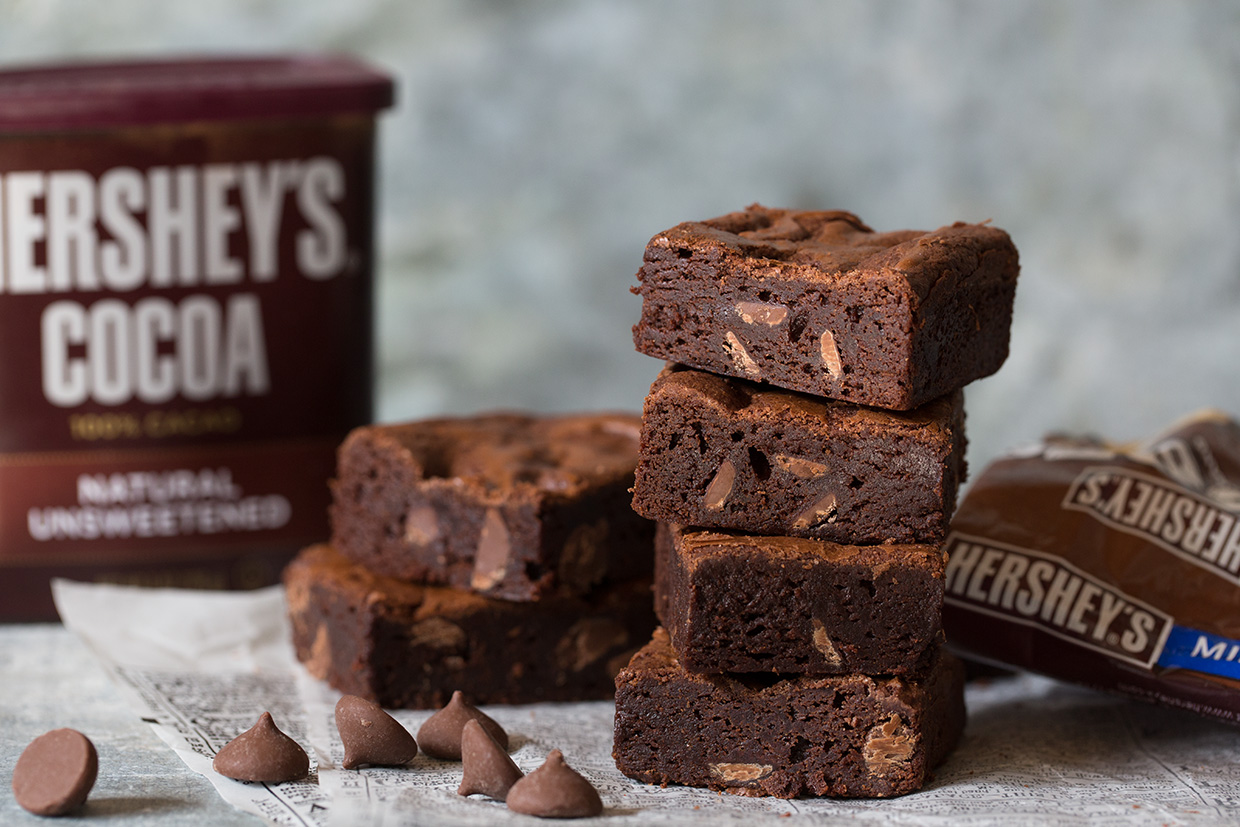 Next to cookies, brownies are a favorite in my house—so much so—that my son Cole's second baking endeavor after chocolate chip cookies was brownies. Funny because he doesn't like cake but he will take a brownie whenever offered, and he tends to like the cake-y variety.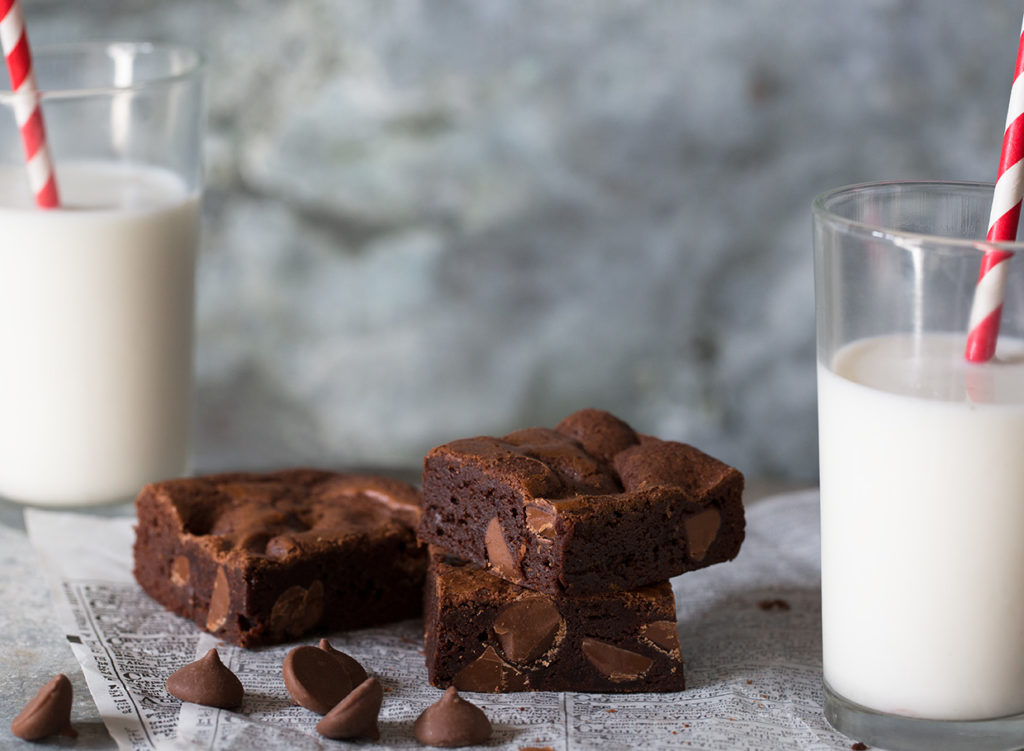 These brownies were a practice in texture. My little sous chef, Cole, wanted to take our standard brownie recipe and find the middle ground between fudgy and cakey. We got there by keeping the egg to sugar ratio the same, along with the cocoa powder and butter. Where things got tweaked was in the flour by giving it a slight increase and adding a smidge of baking powder. We kept the temperature the same and padded the bake time by five minutes to move the brownies closer to that cakey texture we were looking for.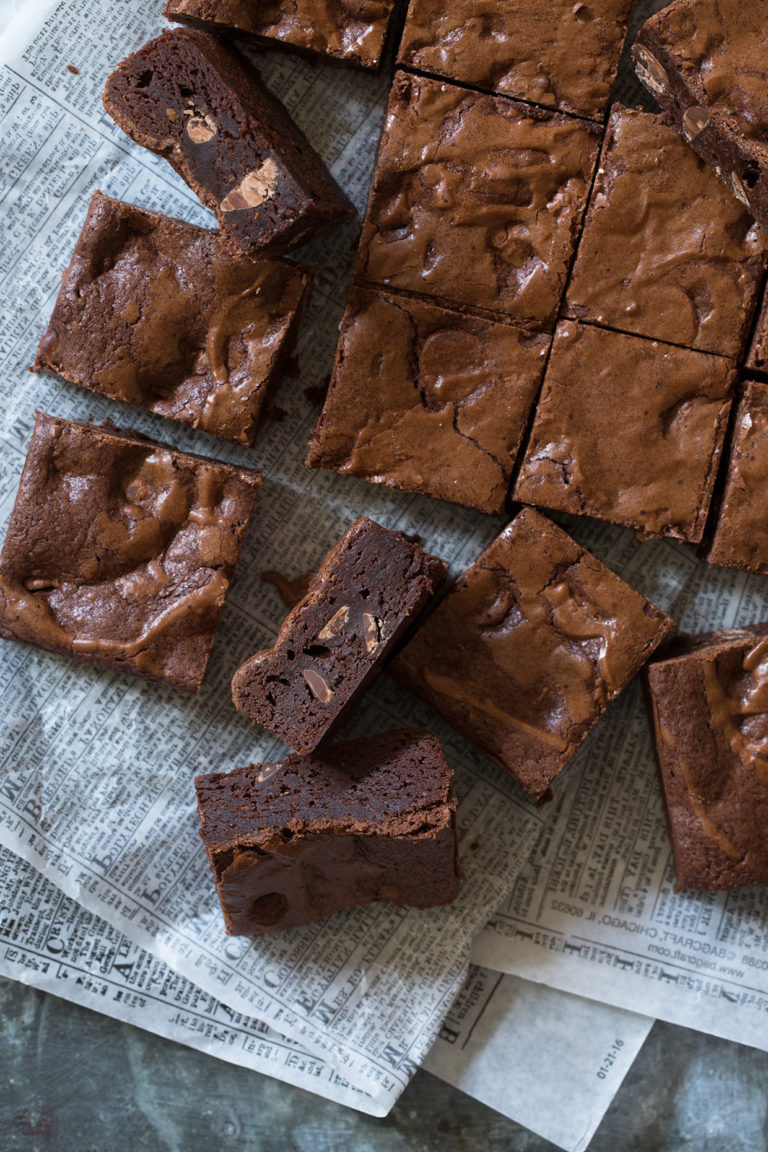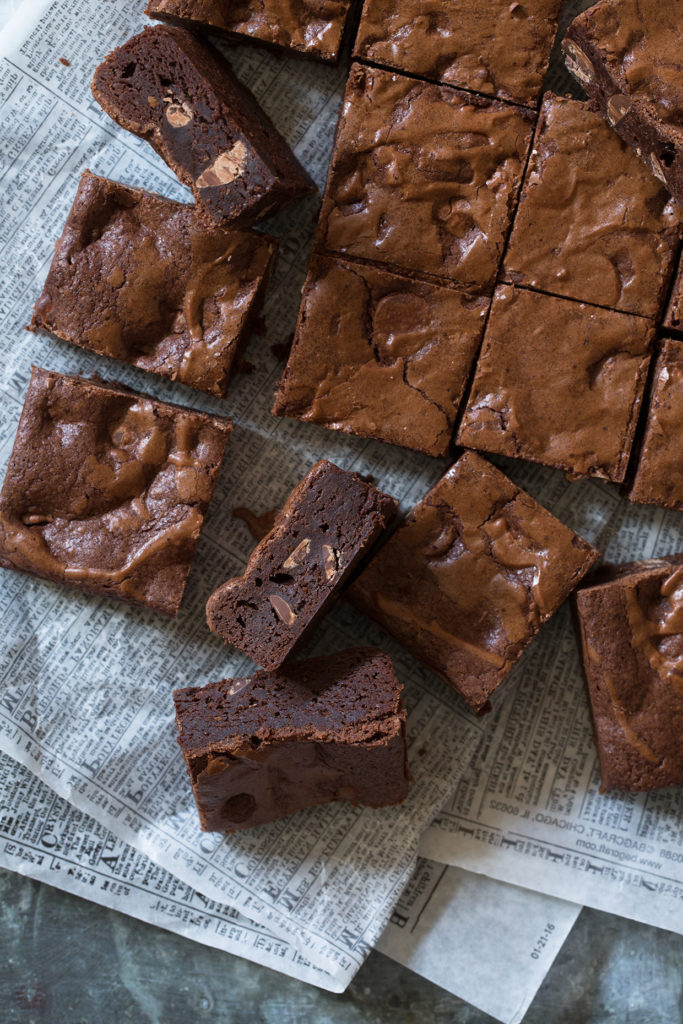 It worked! Cole was ecstatic. Baking has become more for him than for me. He's why I bake and I couldn't be happier about it. Naturally, this is now our new go-to One-Bowl Brownie.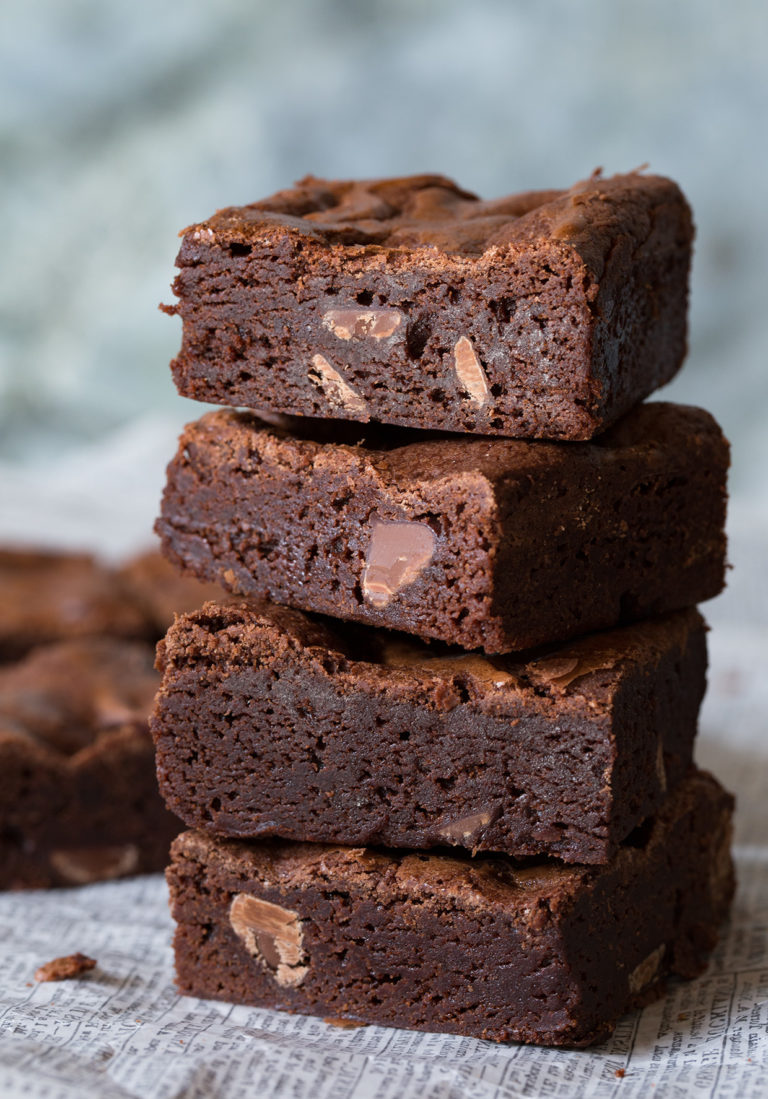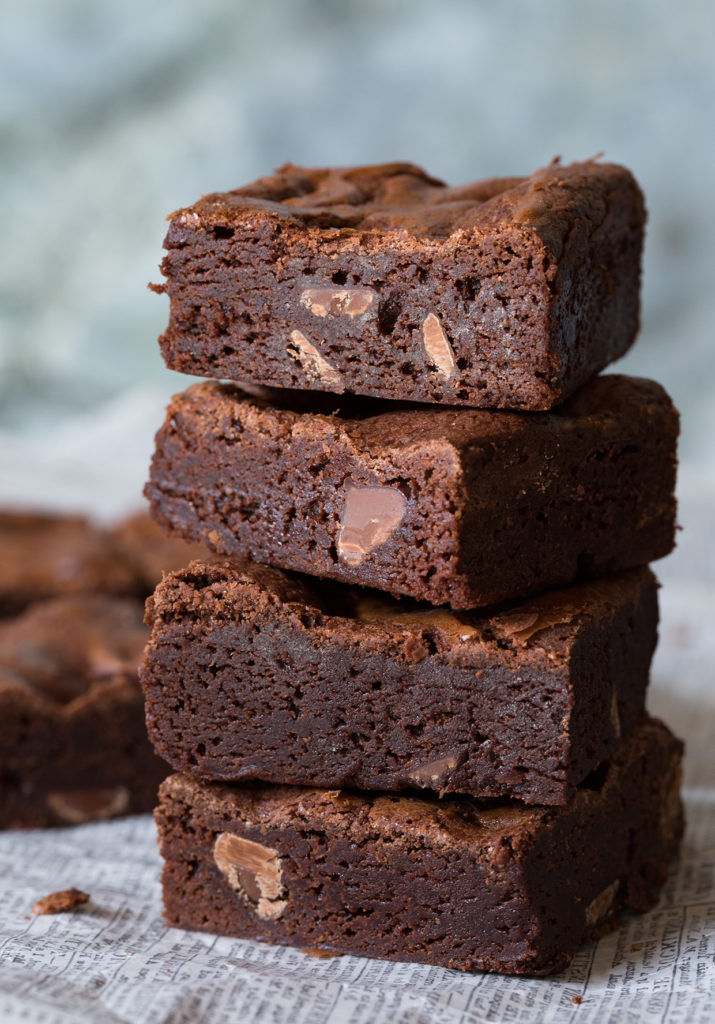 *This is a sponsored post in collaboration with The Hershey Company. All thoughts and opinions are my own.


Yield: Serves 6-8
One-Bowl Brownie Recipe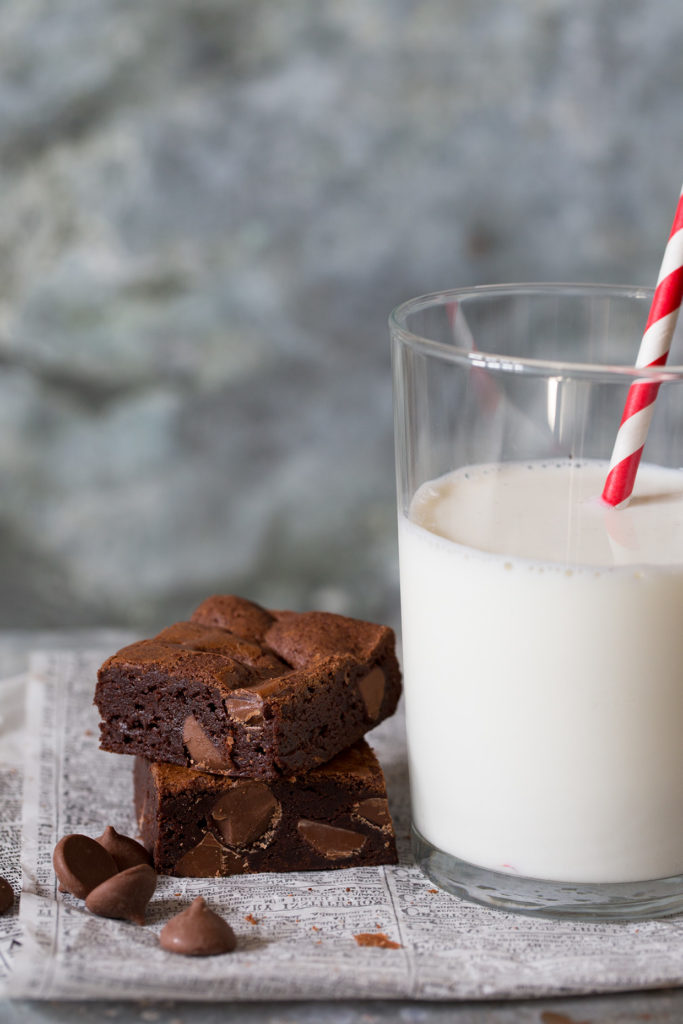 Ingredients
1 stick of butter, melted
1 1/4 cups sugar
2 large eggs
2 teaspoons vanilla extract
1/2 HERSHEY'S Unsweetened Cocoa Powder
2/3 cup all-purpose flour
1/4 teaspoon baking powder
1/2 teaspoon salt
1 cup HERSHEY'S MINI KISSES Chocolate Chips
Instructions
Heat oven to 350F and line 8x8 pan with parchment paper.
Place sugar and eggs in stand mixer bowl and beat low until the sugar and egg comes together, about 30 seconds. Increase to high and beat until light and fluffy, about 3 minutes. With the mixer still running, slowly add melted butter down the side of bowl and beat until combined, about 1 minute. Add vanilla and beat until combined. Sift in cocoa powder, flour, baking powder and salt. Turn off mixer and fold in HERSHEY'S MINI KISSES Chocolate Chips. Pour batter into prepared pan.
Bake at 350F for 25 to 30 minutes. Remove brownies from oven and transfer to a wire rack to cool.
Tip: For a cakier brownie, bake for another 5-7 minutes.