Are you seeing it all yet . . . the patty, because all good burgers start here, pastrami because there can never be too much meat, crispy onions for texture, grilled onions for a hit of caramelized sweetness, jalapenos for some heat, grilled slices of pineapple for some added acidity and sweetness, chipotle aioli for more layers of flavor and finally the pepper jack cheese for a little more heat, some added zip and creamy richness.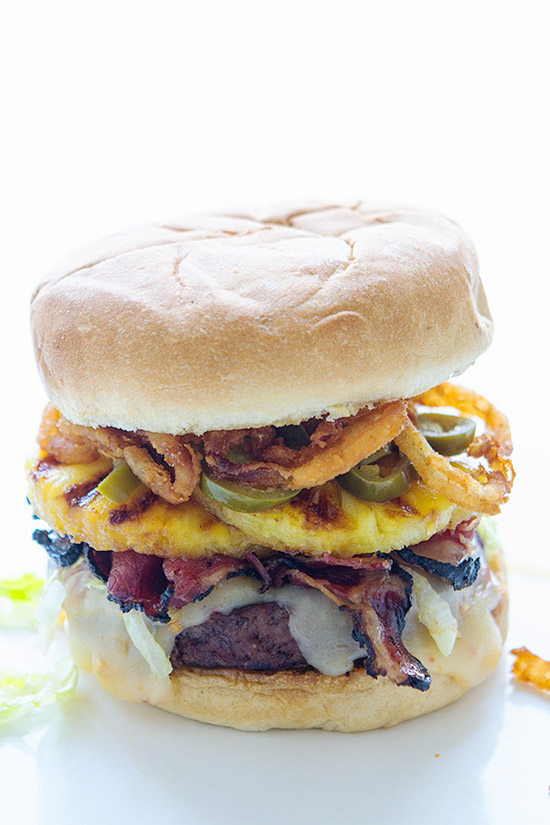 This is the kind burger that will make your next tailgating party the talk of the season. Forget fully assembled dishes or meek and anemic burger offerings like just lettuce and tomato. Go big and create a large offering table to hold as many options for fixings as your mind can think of. Let you friends and family congregate around the "Build your Burger" table for a more interactive tailgating. Just don't forget to keep it balanced with a some sweet and savory hits.
Got your attention? Great. Hit the jump here for the recipe and big giveaway info. And let's do some tailgating!
This conversation is sponsored by Wisconsin Cheese. The opinions and text are all mine.