You may have heard me grumbling here and there about our recent move. But OMG, it's amazing all the stuff you discover in the far, dark corners of a closet, the upper most shelves of the garage and under your bed. It's the kind of stuff that makes you crazy, because at some point you thought you needed but then when you are approaching box 120 of packing, you just throw it in the trash.
But wait . . . you can't because the trash bins are spilling over from other "stuff". That's when the garage becomes your very own dump site and you pay someone to come haul away trash for the price you could have taken your kids to Disneyland.
Whaaaat? It's true.
The bright side — you tell this story to your new neighbor, who then comes over days later with a pot of beef brisket as a welcome-to-the-neighborhood gesture.  I'm stunned by the kindness and completely committed with turning every last bit of into something that will showcase its glory like this Nachos Supreme.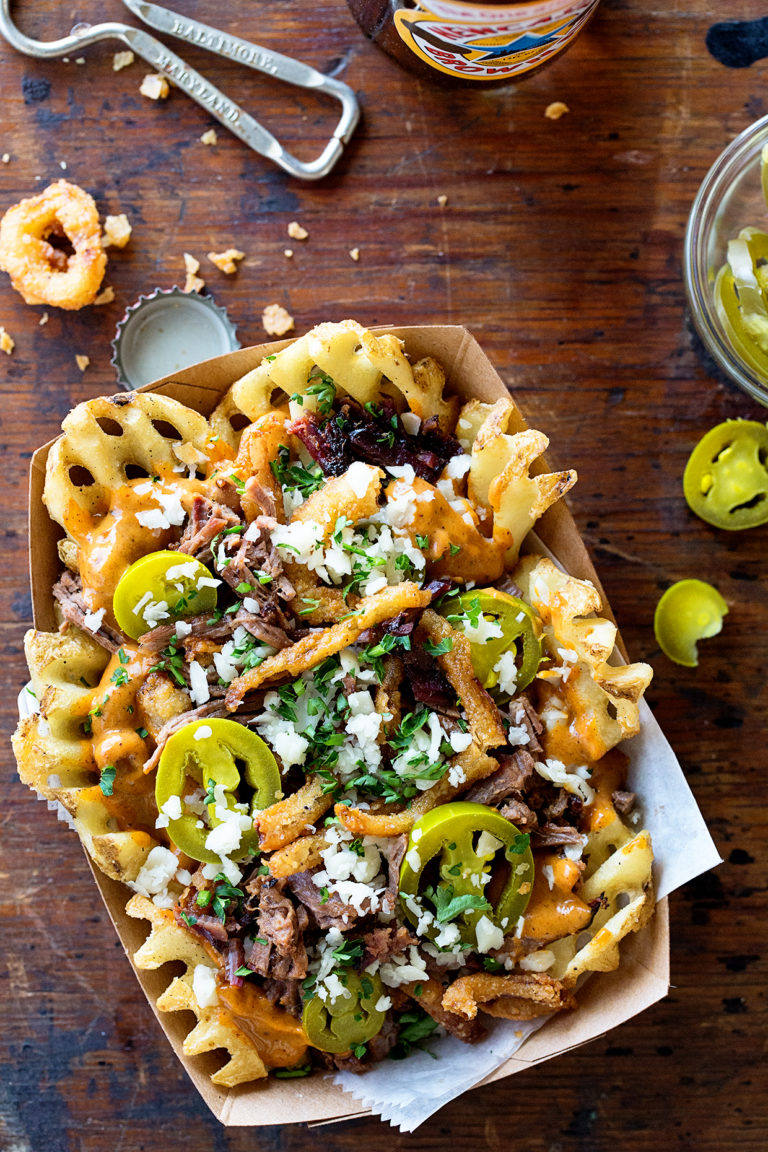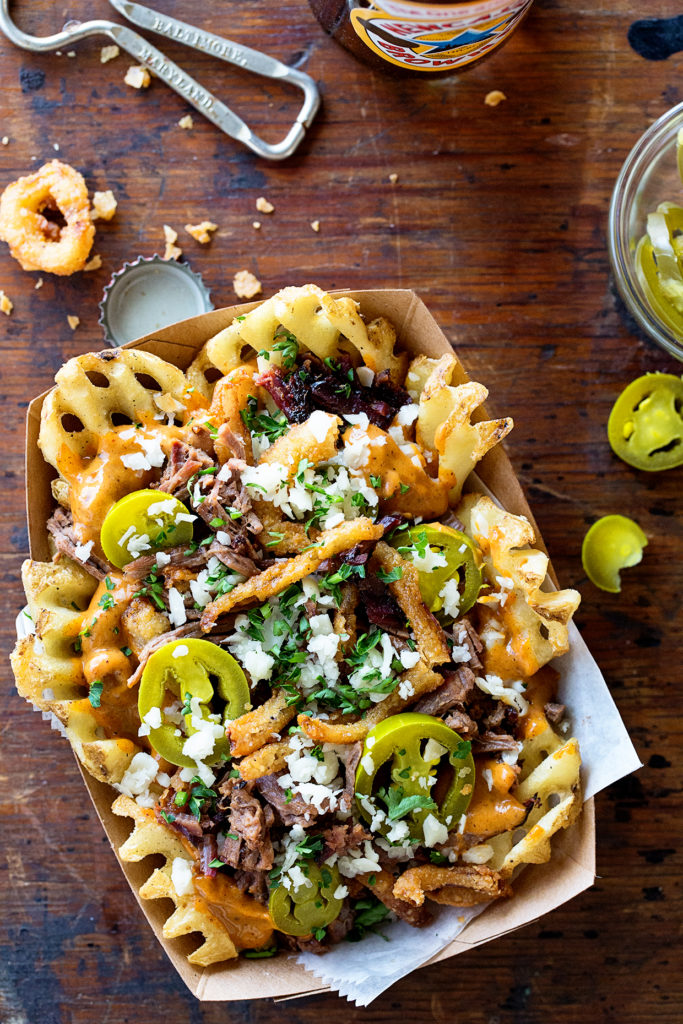 Of course, I also wanted to make an over-the-top snack for March Madness. It's tradition in our home with my boys. Naomi and I try to outdo each other's gameday grub. Lucky for me, the boys crowned me the the bigger winner with these nacho fries covered in: queso, beef brisket, onion rings, cheddar cheese sprinkling and jalapenos.
From moving, to trash hauling to beef brisket nachos — we are finally almost settled into our new home.


Yield: 1 serving
Nachos Supreme
Ingredients
3.5 oz. (1 1/2 cups) waffle fries
1/4 cup queso
3 oz. (3/4 cup) beef brisket, chopped
1.5 oz. (1/4 cup) onion rings
Extras
4-5 slices jalapenos
2 tablespoons cheddar cheese
1 teaspoon chopped parsley
Instructions
Layer waffle fries with queso, beef brisket onion rings, jalapenos, cheddar cheese and parsley.