Nacho Burger coming in hot for the summer!
You are going to love this one. Anchoring this ensemble is a juicy grass-fed ground beef burger grilled for a blackened crispy outside and finished with a juicy inside and then topped with cheese, tortilla chips, queso, pico de gallo, and jalapeno, all stuffed between a brioche bun.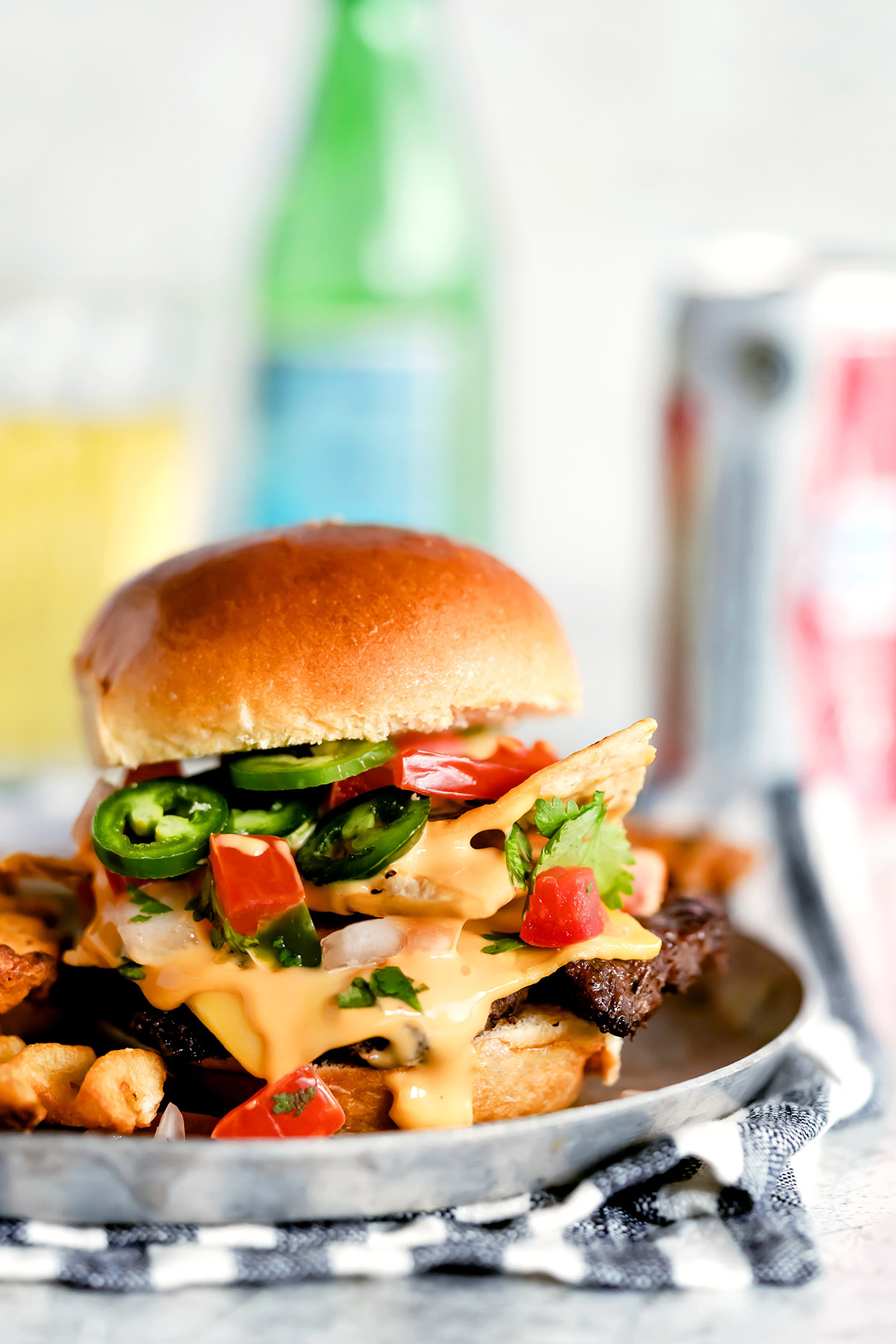 *This post is written in collaboration with ALDI. All thoughts and opinions are my own.
Burgers are a summer constant around here. They're fast, easy, and always an open canvas for creative toppings. My boys like them stacked high, full of good things, and preferably eaten poolside. That is basically summer for the next two months until they return to school.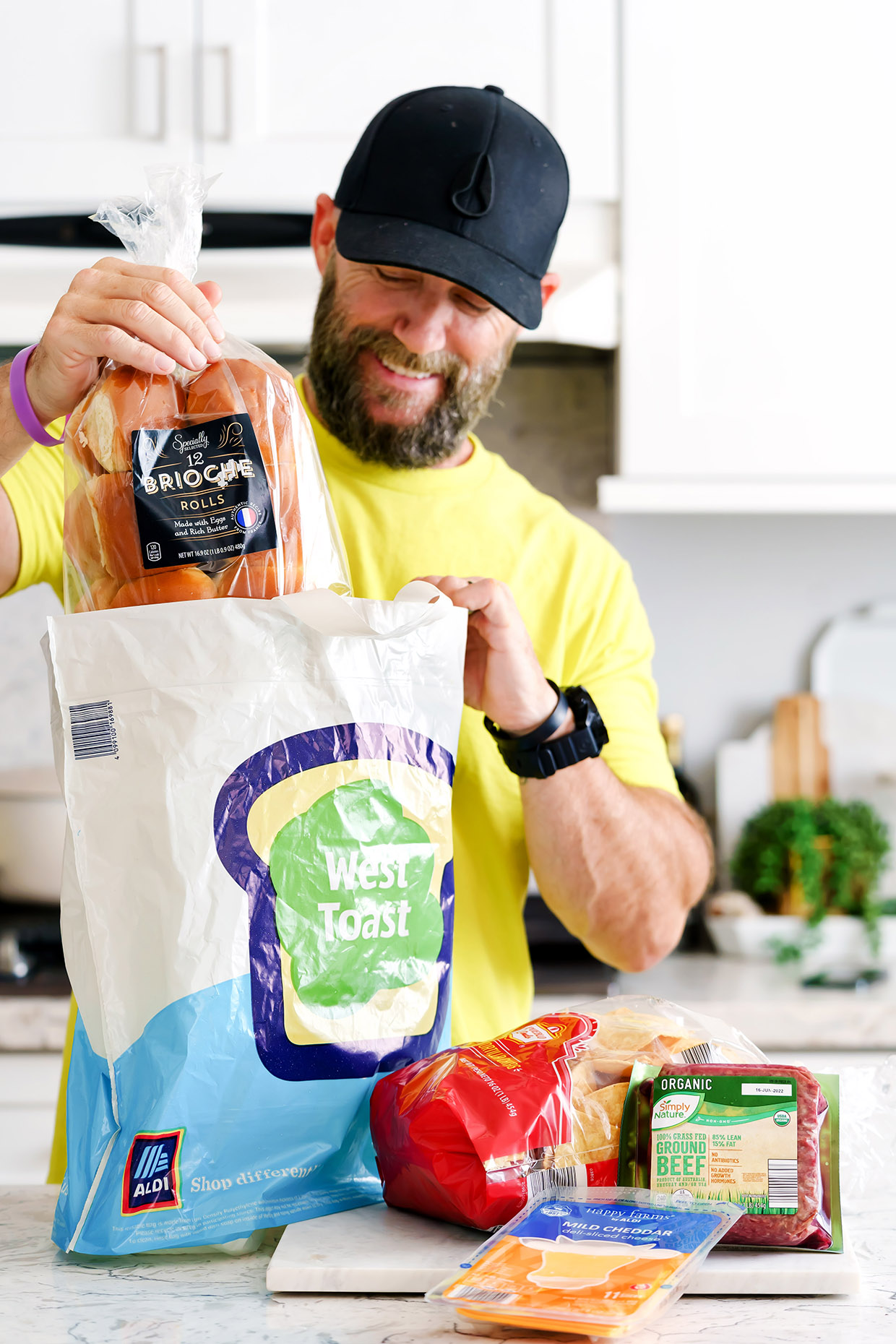 That said, I'm all about finding ways to save time on everyday activities. Shopping at ALDI is one of them. ALDI makes sourcing high-quality food at affordable prices a fast and efficient trip. This means less time walking the aisles and more time eating burgers like this and hanging out poolside with my boys.
Nacho Burger
Prep Time 15 minutes

Cook Time 10 minutes

Total Time 25 minutes
Ingredients
Ingredients
1 pound Simply Nature Organic 100% Grass Fed Ground Beef
Kosher salt and freshly ground black pepper
1½ tablespoons canola oil
4 slices Happy Farms Deli Sliced Medium Cheddar Cheese 4 Specially Selected Brioche Buns
Toppings
Pueblo Lindo Tortilla Chips
Casa Mamita Queso 
Park Street Deli Tomato Pico de Gallo
sliced jalapeno
Instructions
Divide the meat into 4 equal portions. Lightly coat your hands with canola oil and form each portion loosely into a ¾-inch-thick burger; using your thumb, make a ½-inch depression in the center. Brush the burgers with a light layer of canola oil. Season both sides of each burger with salt and pepper
If using a grill: Turn the gas grill to high. For a charcoal grill, heat coals until ashed over. Grill the burgers for about 3 to 5 minutes or until a golden-brown crust forms. Flip the burgers and cook for another 3 to 5 minutes, or until a golden-brown crust forms.
While the burgers cook on the second side, prep buns by toasting them with a thin spread of butter. Add the cheese to the burger during the last minute of cooking and top with a stainless steel mixing bowl to help melt the cheese. Remove the buns from heat and spread with desired condiments, so the bun is ready for the burger
Place the burgers on the bottom buns and evenly top with tortilla chips, queso, pico de gallo, and jalapeños. Finish by placing the second half of the bun on top. Serve immediately.