**This post is made in collaboration with Traditional Medicinals. All content, ideas and words are my own.**
It seems as the kids get older, life is getting more hectic, so keeping a good wellness schedule is paramount. This means that between work, and shuffling the kids from school to sports, I'm staying mindful of making sure downtime is more purposeful and my wellness routine is a part of life and not just a habit.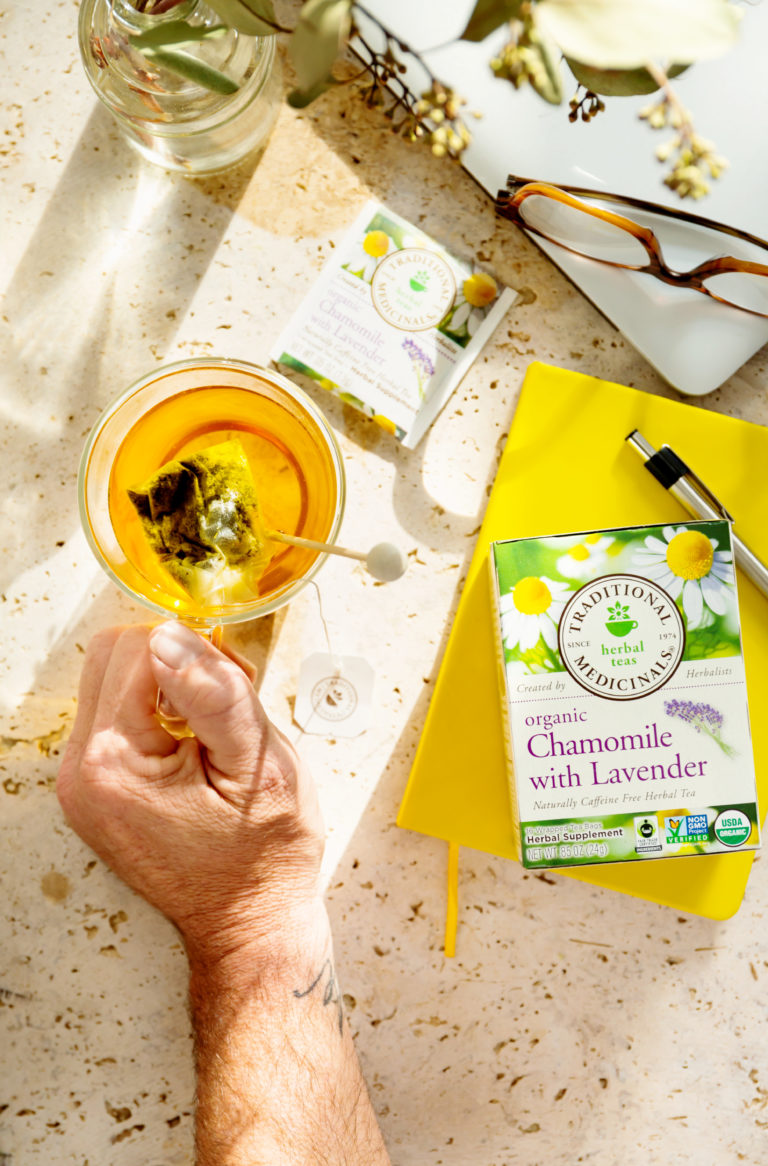 As shared in a previous post, I recently tried the Traditional Medicinals 3 Teas, 3 Weeks experience and I haven't stopped. I love how Traditional Medicinals plant–powered teas support my routine, which includes feeling more soothed, refreshed and restored.* It's especially important in terms of staying balanced when things can go from good to bad in a matter of seconds when navigating life with a teen, a tween and a toddler—all the big age gaps take a special kind of calmness as I pivot from one need to the next for each child.
And since I've become a regular tea sipper, I feel good about buying Traditional Medicinals because their teas are crafted with high quality herbs that not only taste great, but also deliver health benefits. Their herbs are also responsibly grown and sustainably sourced from around the world—another reason to stock up with the right tea.
I really enjoy finding the right tea for the right moment. I stay well stocked with a variety of Traditional Medicinals teas, because depending on the day, like last week when I had three boys all doing sports and two of them coming home with injuries, I found myself steeping Chamomile with Lavender to calm my nerves and my stress.* Along with that, I'm a big fan of the floral taste and distinctively lavender aroma. From settling nerves to helping me relax, Traditional Medicinals Nighty Night tea is the one I finish the day with when I need to relax and get a good night's sleep*. It's minty and sweet with notes of citrus and spice, making it easy to settle into a cup with my Kindle to end the day.
Now that you know how I work Traditional Medicinals teas into my wellness routine, I'd love to see how you can incorporate a 3 Teas and 3 Weeks ritual into your routines. Be sure to check out Traditional Medicinals  Instagram for more inspiration and to see how others are incorporating tea into their everyday wellness routines.
*These statements have not been evaluated by the Food and Drug Administration. This product is not intended to diagnose, treat, cure, or prevent any disease.