If you are anything like me, your always on the hunt to make mornings smoother and more nutritious. Cereal is a favorite that my boys reach for, especially Nature's Path Organic Heritage Flakes Cereal. It's morning wellness in a bowl.
It's a cereal I can feel good about. My kids love the crunchy flakes and how it doesn't get soggy from milk. I can definitely appreciate that. As a parent, I can also appreciate all the other benefits like how those crunchy flakes are made from healthy ancient grains like, Kamut Khorasan wheat, quinoa, millet, spelt, oats and barley that come together to deliver 23g of whole grains. I love it when good food meets healthy and organic.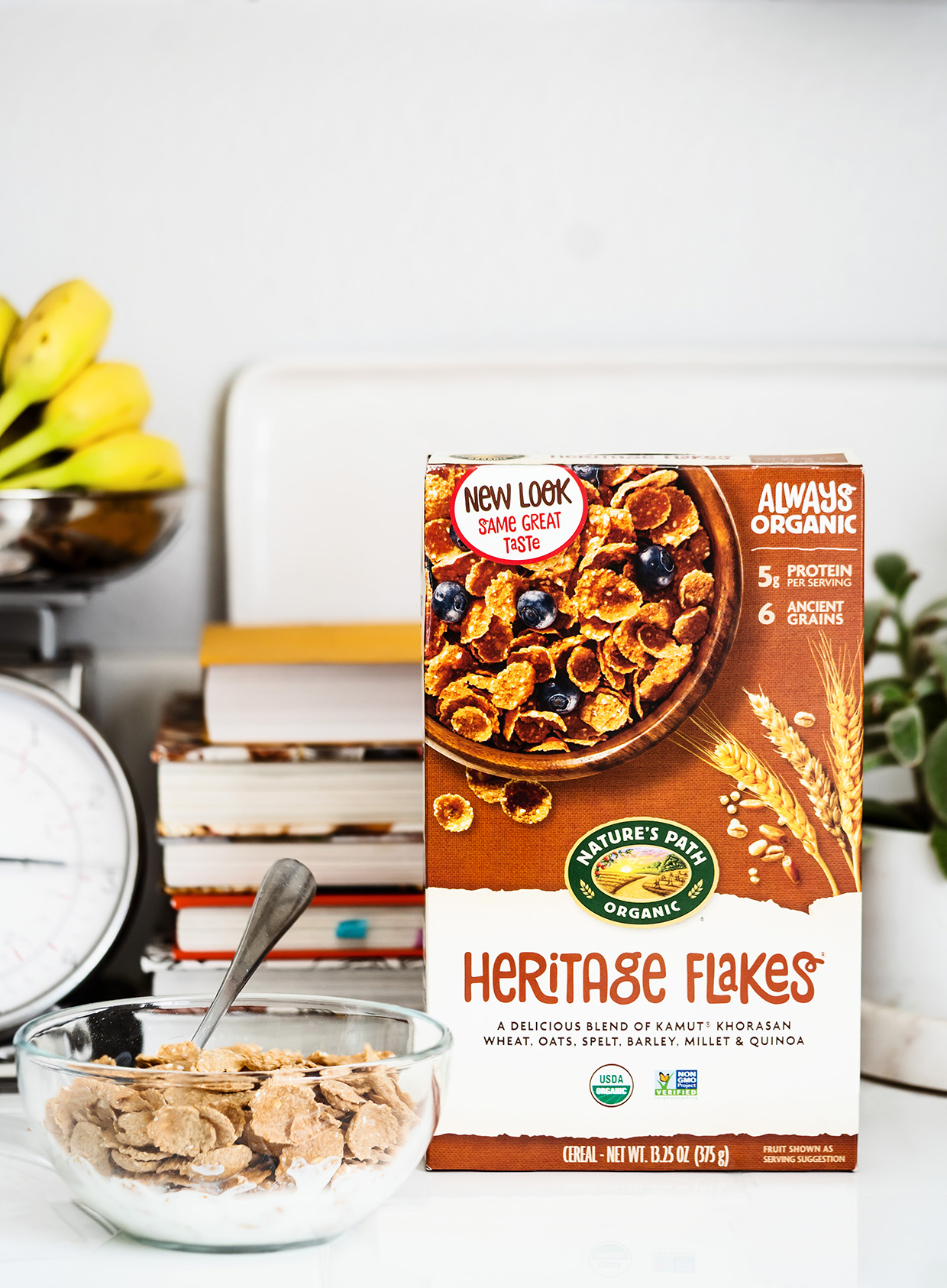 The mornings get lets less hurried as the kids get older, since they are better able to help themselves. With that I'm making sure healthy choices like this are plentiful, but more than anything I'm making sure to slow down my mornings for them.
I can't say it happens everyday, but nowadays, emails can wait until they are in school. Morning time is a good time to sit, laugh and eat. It's also the time to talk about what things need to get done first so we can get to doing what we want to do next. Things like drawing and finishing this little guy's monster story book.
As I get older, I'm all about slow living and coupling it with nutritious bites like this cereal from Nature's Path.
This is sponosored post in collaboration Nature's Path. All thoughts and opinions are my own.