If you are a rice bowl fan, then you are going to love this Mexican-style rice bowl with fried pork, pickled onions and crispy onions. And like with most things, I topped it with a fried egg.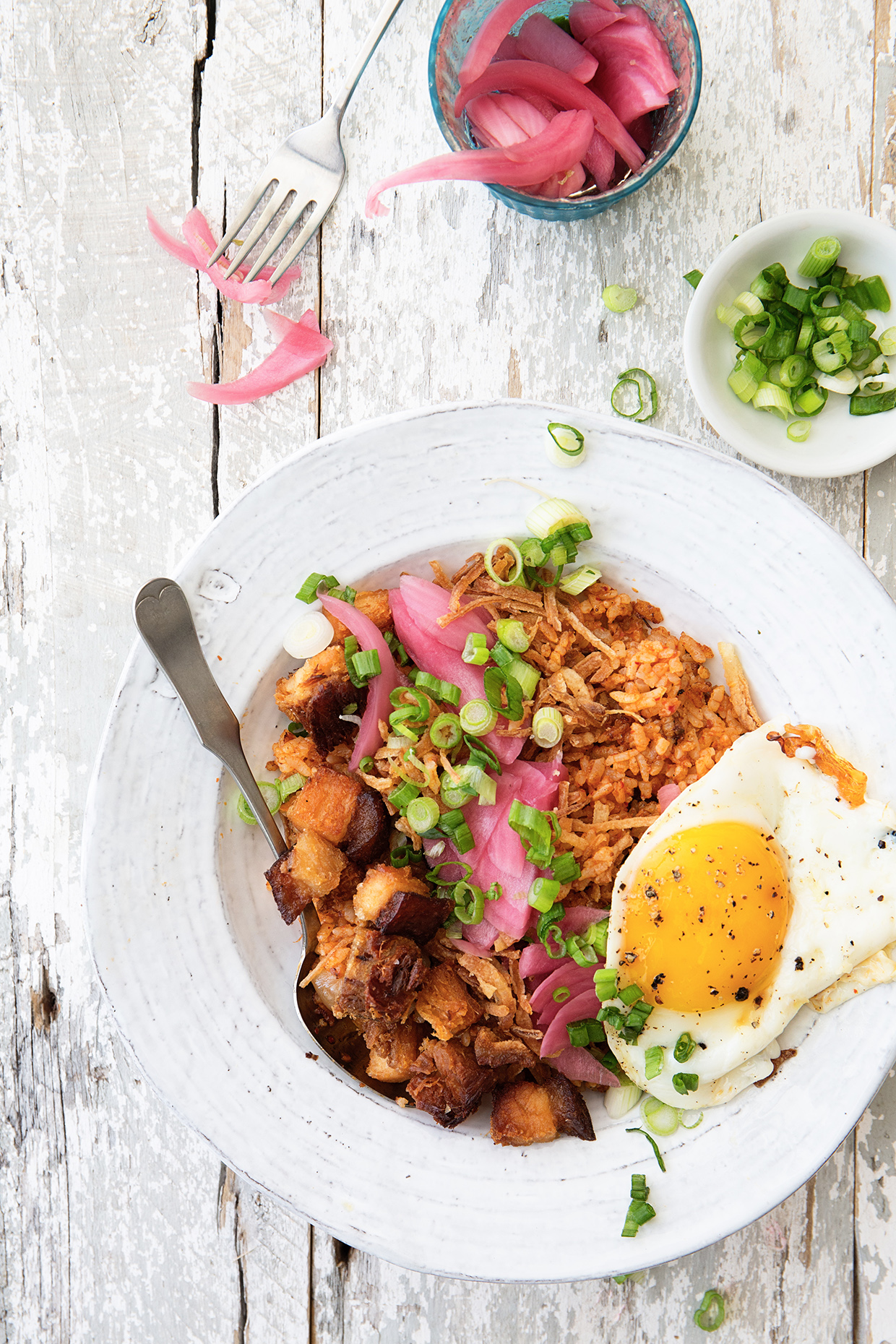 It's pretty much a household favorite right now. The boys, who love rice to begin with, are crazy for all the sweet, salty and spicy flavoring of this dish. Naomi is crazy for the flavor, of course she's always taking things to the extreme, so she punches hers up with hot sauce, jalapenos and a massive handful of peppery greens.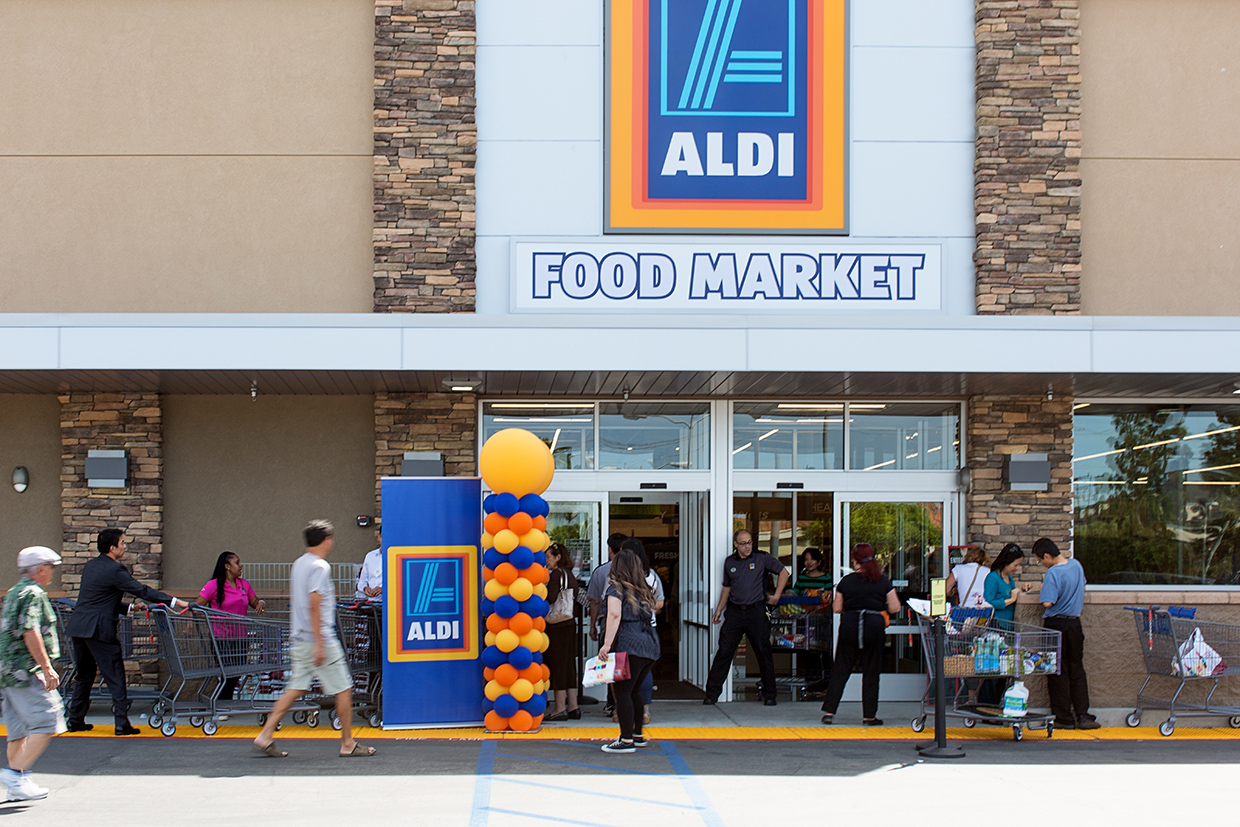 With all the cooking and eating we do between home and our jobs, I've finally found a place to shop that allows me to shave up to 50% off my grocery bill. Enter ALDI, the new kid on the block in Southern California.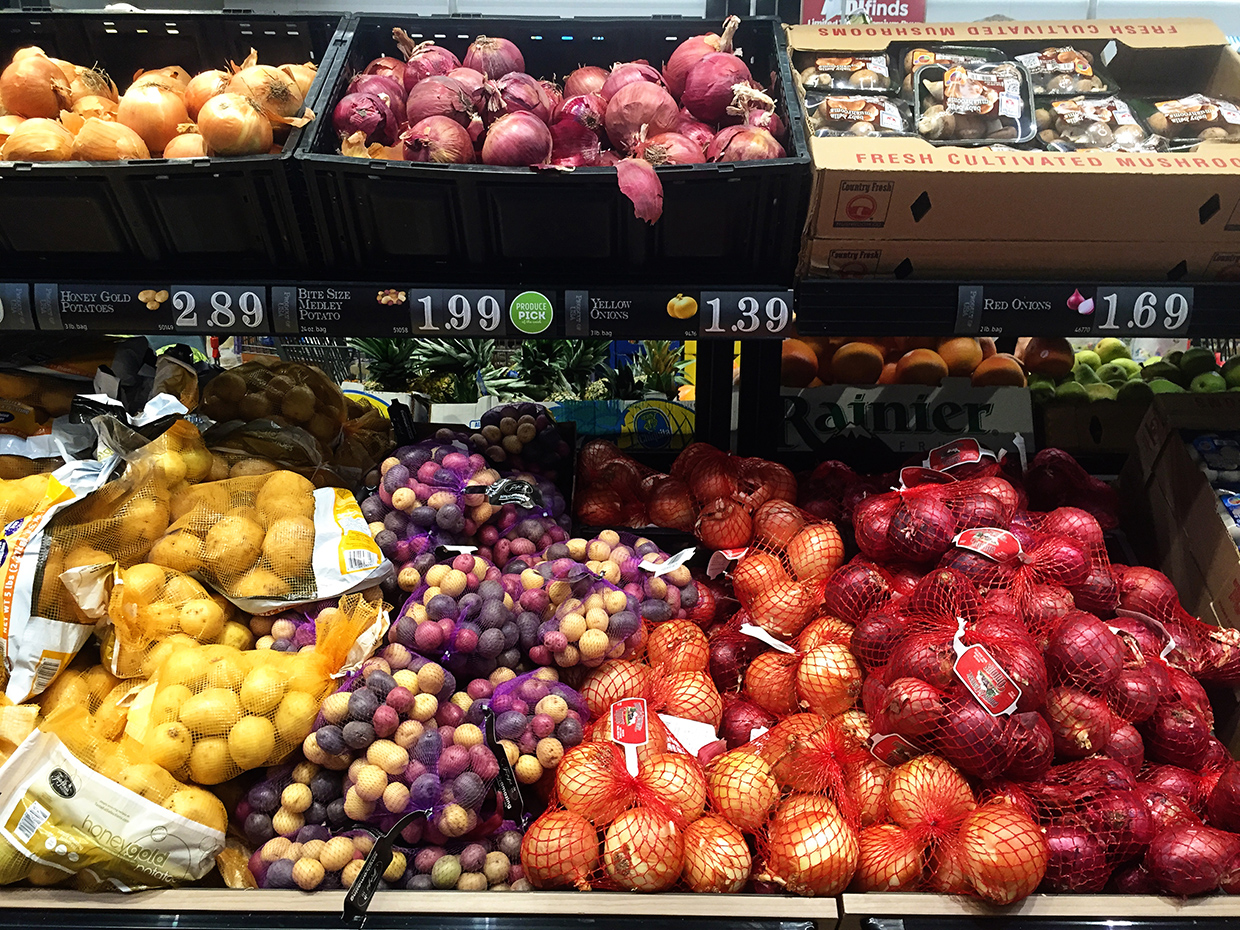 Its low prices and organic, gourmet and gluten-free offerings make it easy to get all my shopping done in one place, rather than bounce back and forth between 2-3 stores. The only thing you won't see is a lot of is name-brand items, because ALDI sells its own private-label products—something that has proven to be even better than most name brands in taste.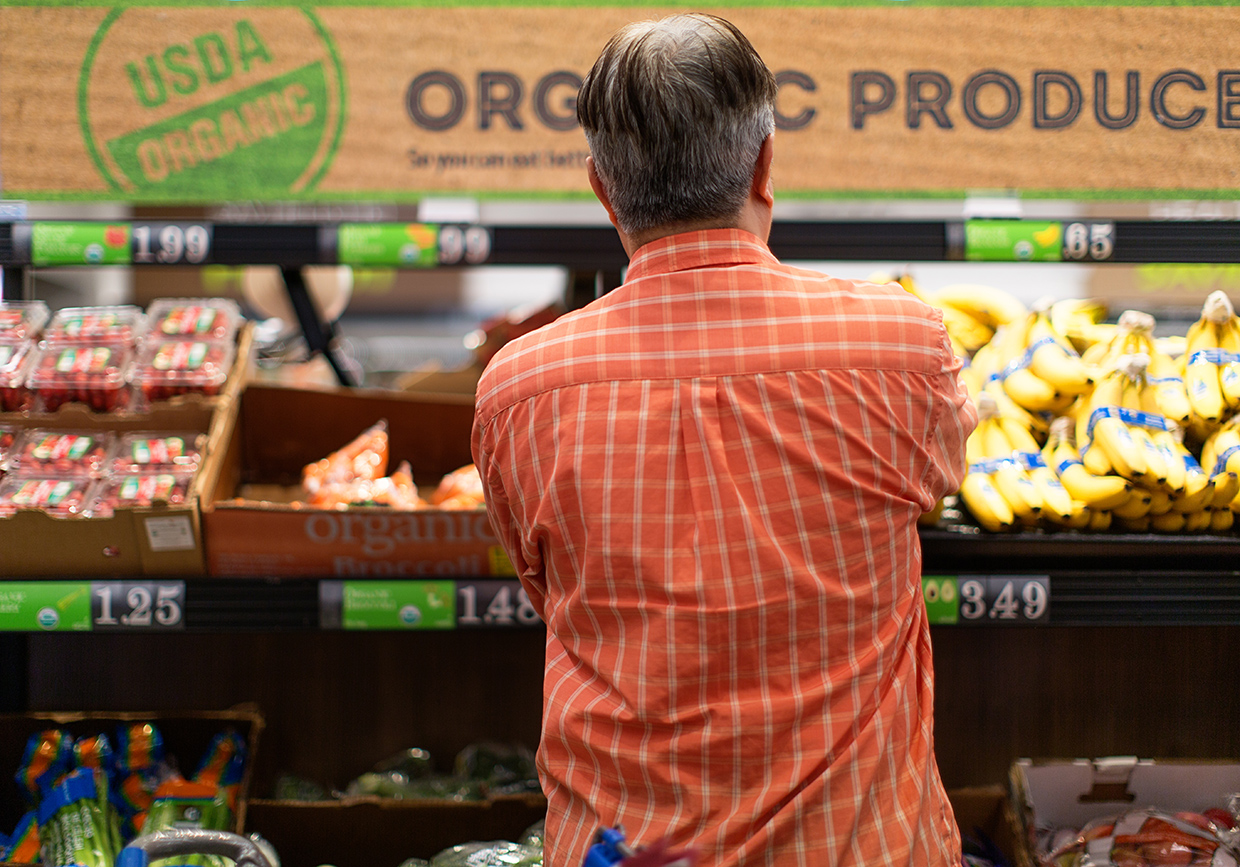 Along with that, here are few things to know before shopping at ALDI:
The store operates with a low-price business model. That means it's staffed by less employees and smaller in square footage than most grocery stores. Products are merchandised and stacked on pallets. These low labor and operating costs are directly passed on to us with lower prices.
Bring your own bags and get ready to do your own bagging. Of course if you forget to bring bags, you can buy some for just a few cents.
In keeping with its low operating costs, ALDI has a cart return system that requires a 25-cent deposit that's returned when the cart is. This keeps the lost carts and employees running for lost carts to a minimum. This savings is reflected in their product pricing.
If you don't like something, not only can you return it, there's a Double Quality Guarantee. This means you can bring the item back and get your money back and a replacement product.
No coupons are accepted or needed at ALDI. The prices are often up to 50% lower than you will find at most national chains.
ALDI has a huge selection of Certified USDA Organic products under their SimplyNature label and an extensive gluten-free food line under their liveGfree label.
Now that you know how to shop ALDI, find your nearest location and grab a cart, because you can find all the ingredients for this Mexican Rice Bowl there.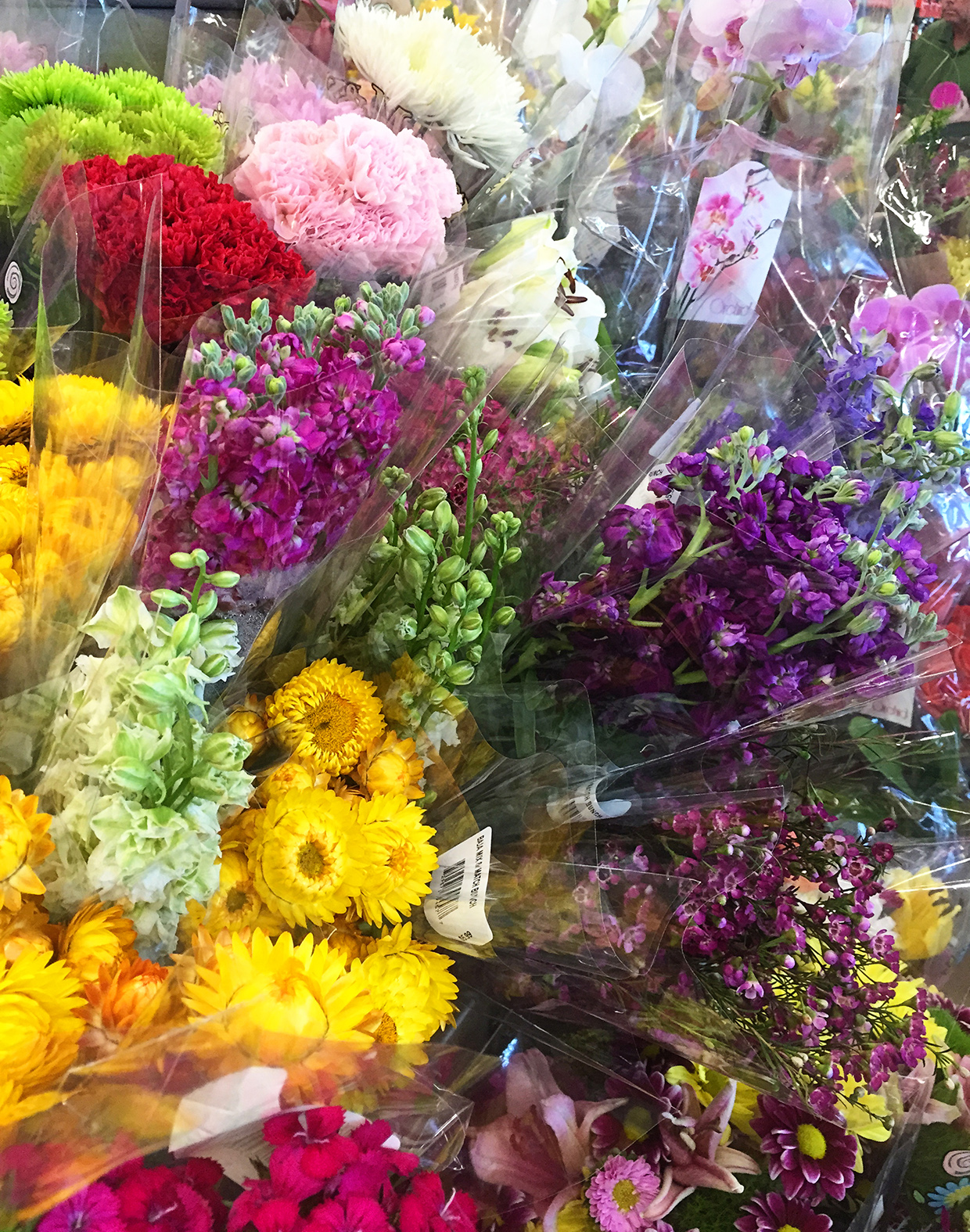 **This is a sponsored post in collaboration with ALDI.us. Don't forget to check out their channels for more details and news of what's ALDI is up to: Blog.ALDI.us, Facebook.com/ALDI.USA, Pinterest.com/ALDIUSA, Twitter.com/ALDIUSA and instagram.com/ALDIUSA.
Yield: Serves 4
Mexican Fried Rice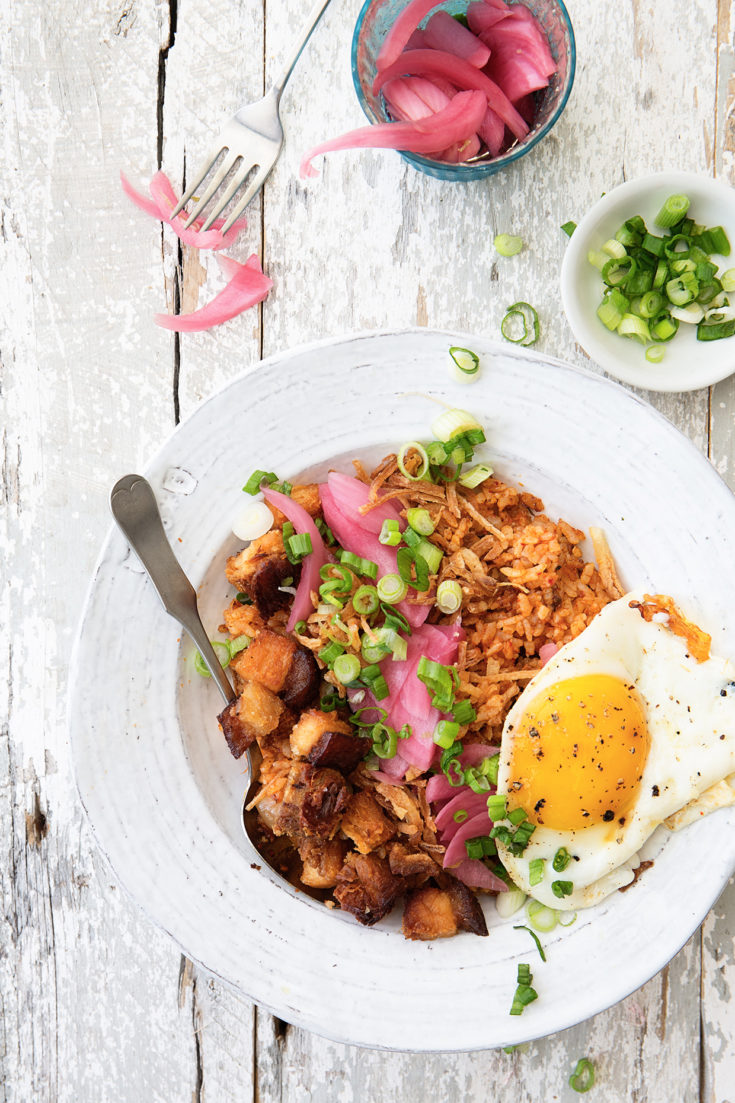 Ingredients
1 (28-ounce) can Happy Harvest Whole Peeled Tomatoes
1 medium onion, chopped
2 cups Fit & Active Chicken Stock
1 1/2 teaspoons kosher salt
1/2 teaspoon Stonemill Essentials Ground Cumin
1/3 cup Carlini Canola Oil
2 cups Rice Bowl Long Grain White Rice
4 garlic cloves, pressed
2 cups cubed pork, deep fried
1 cup green onions
1 cup crispy onions
1 cup pickled red onions
4 fried eggs
Instructions
In a blender or food processor, puree tomatoes and onion until smooth. Transfer 2 cups of the tomato mixture to a medium saucepan. Stir in the chicken stock, salt, and cumin and bring liquid to a boil over medium heat.
In a Dutch oven pan heat oil over medium-high heat. Once the oil sizzles, add the rice and sauté, stirring frequently until lightly toasted and golden, 8 to 10 minutes. Add garlic and cook for 30 seconds.
Add the boiling tomato mixture to the rice; stir to combine. Cover and cook on low heat until liquid has evaporated and rice is done, about 15 minutes. Remove from heat and stir rice. Re-cover and allow rice for an additional 10 minutes. Taste and adjust seasoning if desired. Serve with fried pork, green onion, picked red onions and a fried egg.