Are you ready for some football? Gone are the days that I could sit around and watch one game after another, but I much prefer these days.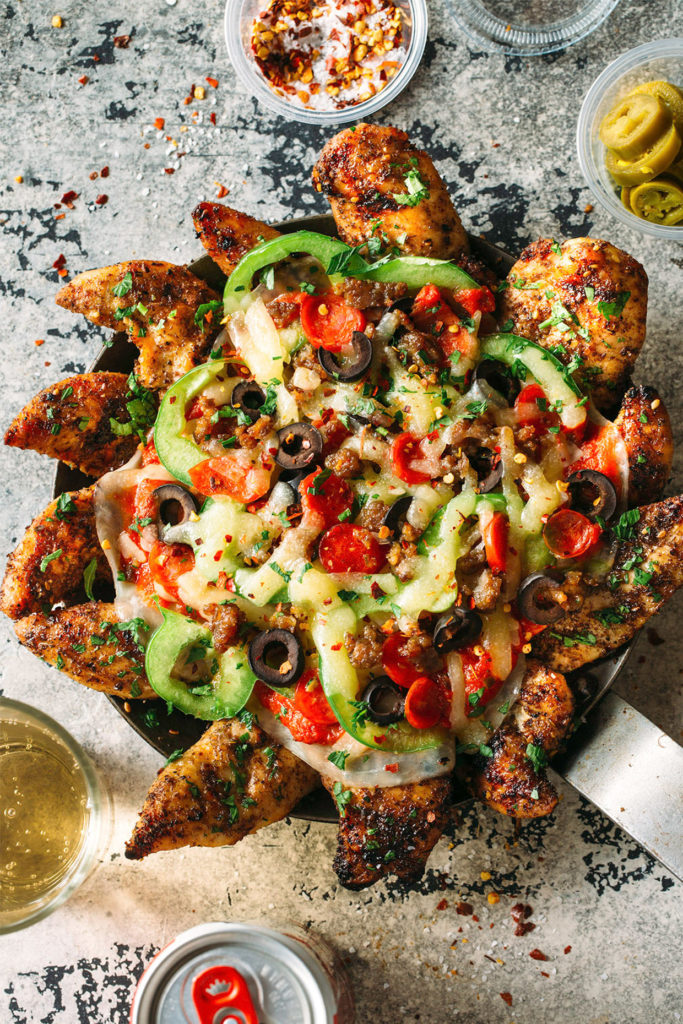 These days, football consists of food, like this carb-less Meat Lovers Pizza! Are these crazy or what? No pizza dough, just pure protein. The base is constructed of a grilled chicken tenderloin base that replaces the traditional dough. For the toppings, it's a meat lovers classic all the way with sausage, pepperoni, bell peppers and olives.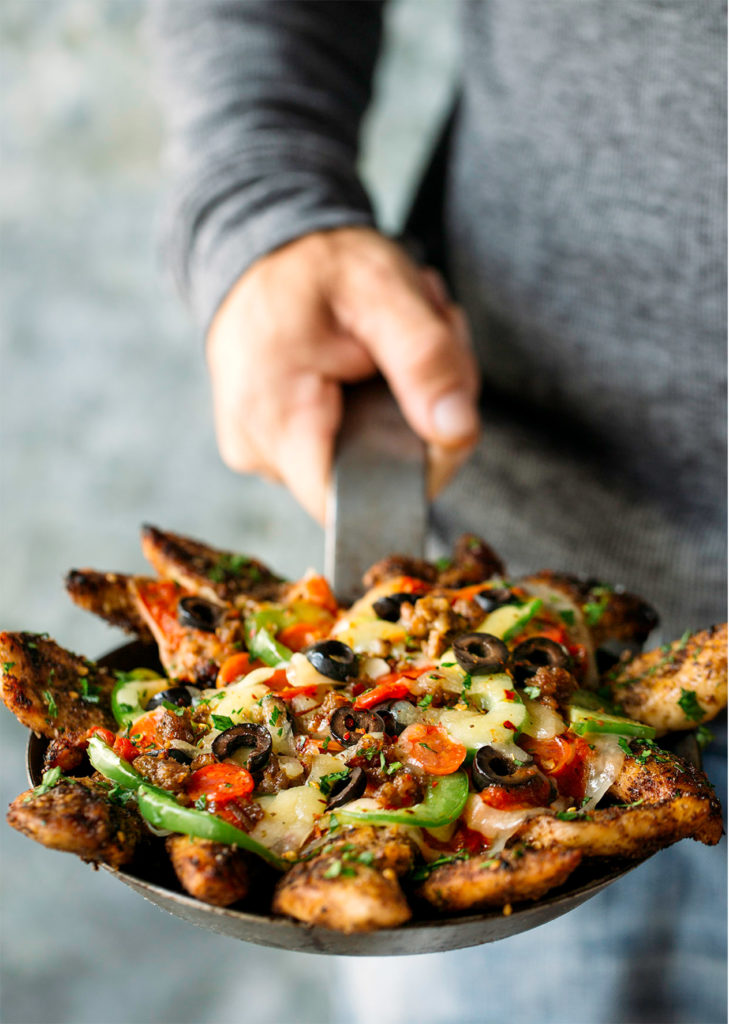 Admittedly, I'm super pumped about this pizza with a twist, especially since Naomi and I are doing a Game Day Eats series. Last year we competed against each other and our kids chose the winner. This year we decided to trade in compete for collaborate. That means I'm doing the mains and she's doing the bite-size appetizers, speaking of which, you are definitely going to want to head over to her site Bakers Royale to check out her amazing Mini Pizza Bites.
 We are sharing one new game day eats recipe each week, so don't miss out. I'm doing mains and she's doing bite-size party food. See you next week for some more game day grub!
Yield: Serves 6
Game Day Eats Series I Episode 1: Meat Lover Pizza (carb-less)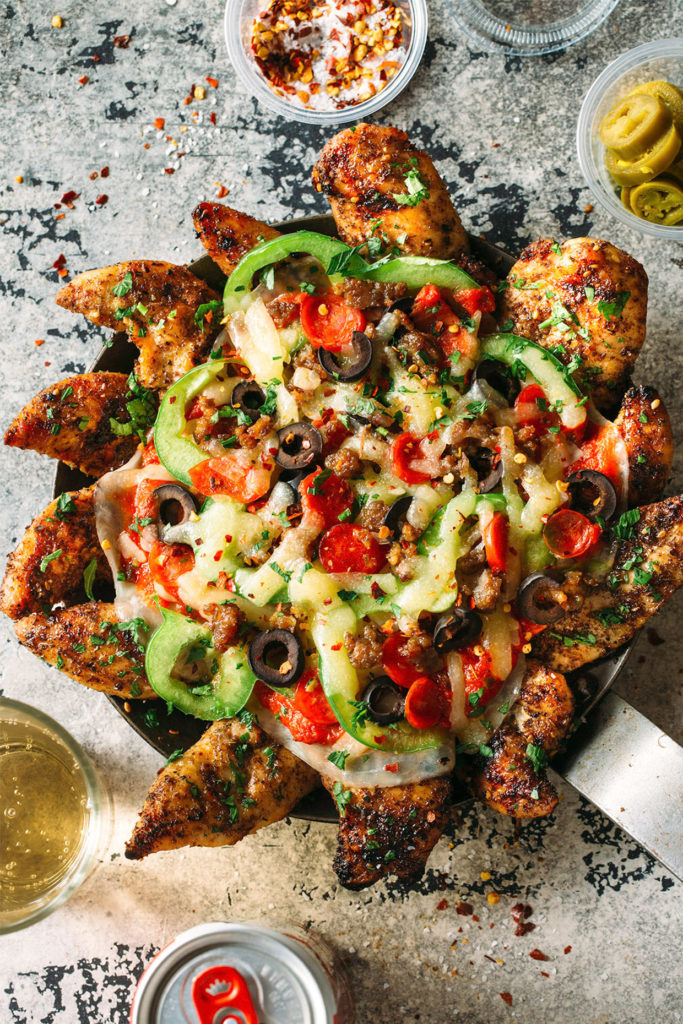 Ingredients
2 lbs. grilled chicken tenderoloin
8 slices provolone cheese
1/3 cup pizza sauce
1/2 cup cooked sausage
8-10 slices pepperoni
1/2 cup slice bell peppers
1/4 cup sliced olives
1 cup shredded provolone
Instructions
Heat oven to 350 degrees F.
Using a sheet pan or an oven-proof skillet, place tenderloins in a circular pattern cutting all the way round pan, making sure to cover the bottom surface (cut up tenderloin pieces as needed to create pieces to fill any gaps). Layer with sliced provolone placed in a overlapping pattern as all the way around. Spread pizza sauce on top and layer with sausage, bell peppers, pepperoni and then top with shredded provolone. Transfer pizza to oven and to bake at 350 degrees F for 5-7 minutes or until cheese is melty. Serve immediately.