Mango Mary – A Bloody Mary remix with fresh mango that's every bit as soulful and sweet + savory as the classic.
Trust me when I say, this will be your new brunch-time staple. The key to this Mango Mary is a tight balance between sweet and savory. For the spirit, I'm using a blend of vodka and mezcal for a smoky softness.
And since there are six main varieties of mango available at different times of the year—you got this! Plus you also get: 50% of your daily vitamin C, 8% of your daily vitamin A, 8% of your daily B6 and 15% of your daily folate with just 3/4 cups of mango.
Yield: 2 cocktails
Mango Mary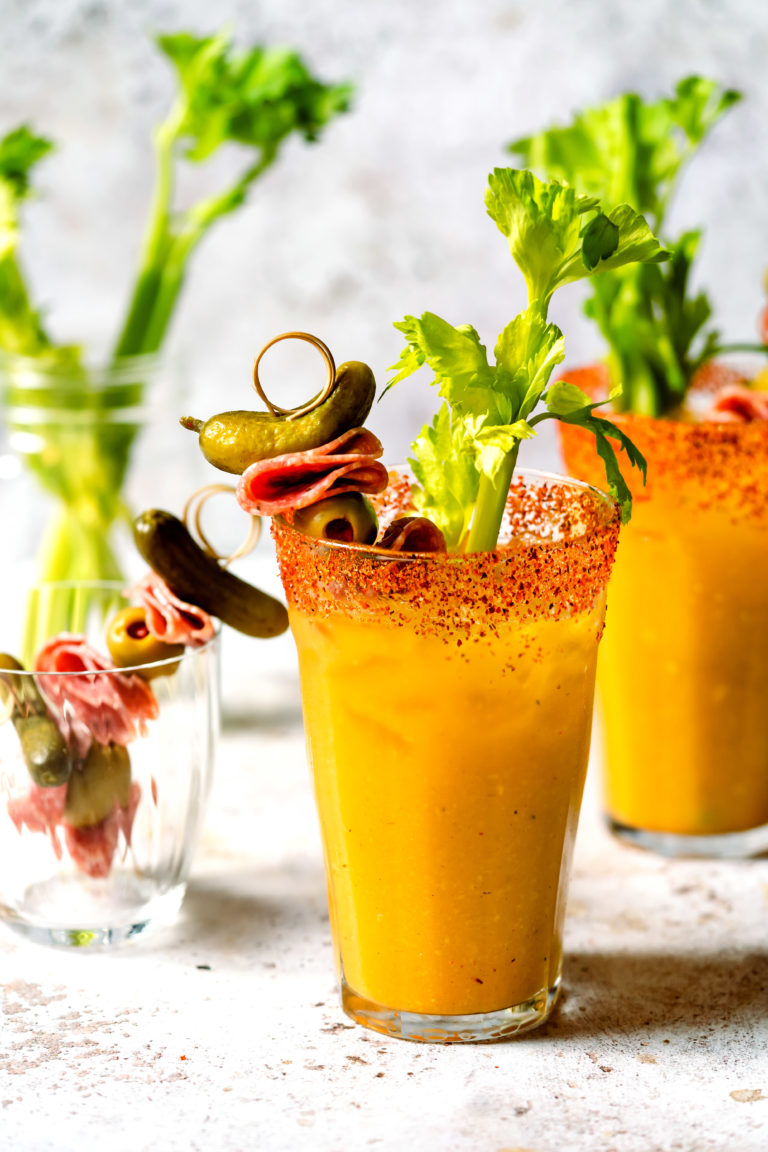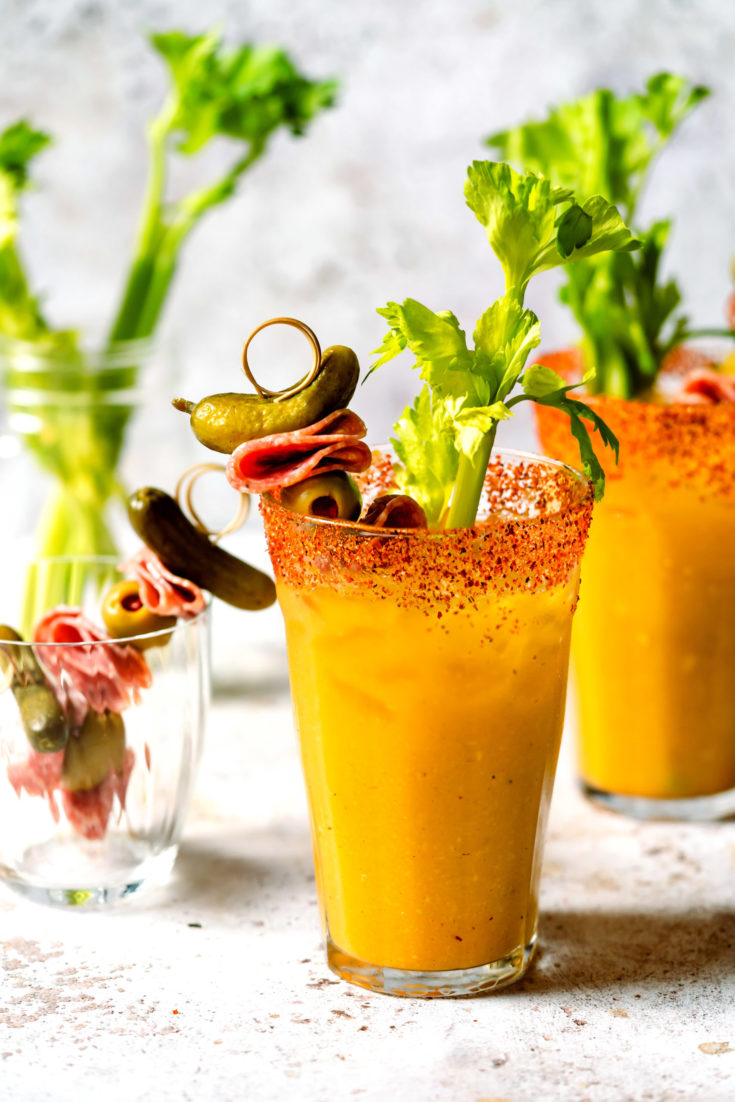 Prep Time 10 minutes

Total Time 10 minutes
Ingredients
• Tajin for rimming
• 1.5 cups chopped mango
• 6 ounces pineapple juice
• 6 ounces vodka
• 3 ounces mezcal
• 2 ounces Worcestershire
• 2 ounces agave
• 1 1/2 ounces hot sauce (vinegar based)
• 1 teaspoon celery salt
• 1 teaspoon kosher salt
• 1 teaspoon fresh ground black pepper
Instructions
Rim two Collins glasses with Tajin.

In a blender, add all the ingredients and blend on low speed until the mixture is homogenous.

Pour (or strain if preferred) Mango Mary into a Collins glass over ice. Garnish with cured meats and celery stalk.