**This is a sponsored post in collaboration with Outback Steakhouse.
If you are a regular reader around here, then you know football season is something we celebrate. By celebrate I mean next to the game, it's all about the food and the family gatherings. This season I've partnered with Outback Steakhouse for their "Fired Up!" video series.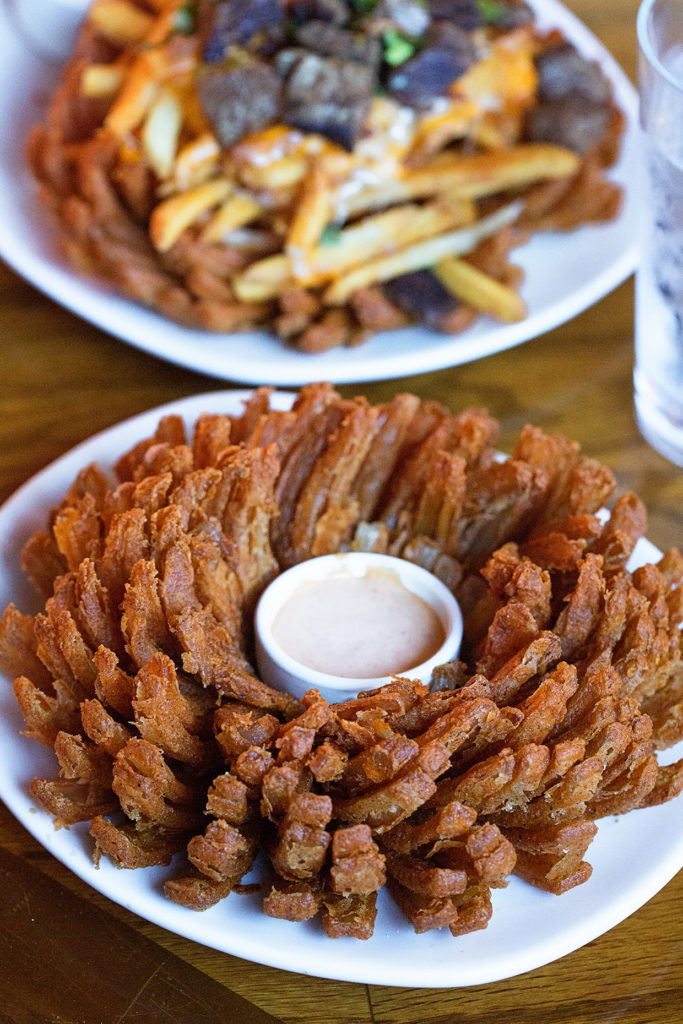 The series is in partnership with ESPN, heading up that series is three iconic former college football coaches, Lee Corso, Mack Brown and Steve Spurrier. In this weekly video series on ESPN.com/Outback and SportsCenter, these coaches share what gets them "Fired Up!". Things like father-in-laws swaying your kids to root for your rival team.
Gasp! If it were up to my dad, my kids would be Trojans fans, but they are rightfully Bruins fans.
These videos are also getting me "Fired Up!" for the Outback Bowl on January 1st on ESPN 2. Can't wait to watch Michigan and South Carolina face off on New Years Day. I'll be watching from my the comfort of my couch, but one lucky winner of Outback's Steak Your Claim Fantasy Group will be headed out on an all-expense paid trip to the Bowl game. But hey, I'll still be a winner considering Outback Steakhouse gives away a free appetizer nationwide on January 2 depending on which team wins the game. This year marks Outback's sixth-annual nationwide appetizer giveaway based on the outcome of the Outback Bowl. After SEC's Florida Gators took home the trophy last year, Outback Steakhouse restaurants gave away 56,238 Bloomin' Onions to guests around the country.
I know I'll be rooting for South Carolina (Team Bloomin' Onion), but my kids will be rooting for Michigan (Team Coconut Shrimp). Who will you be rooting for?