Korean Beef Bowl, otherwise known as beef bulgogi, is usually made with thinly sliced ribeye and served over rice, but I decided to do it over udon noodles and swap out the ribeye with ground beef. To change things up even further, I added green beans into the mix for some texture and a little bit of sweetness.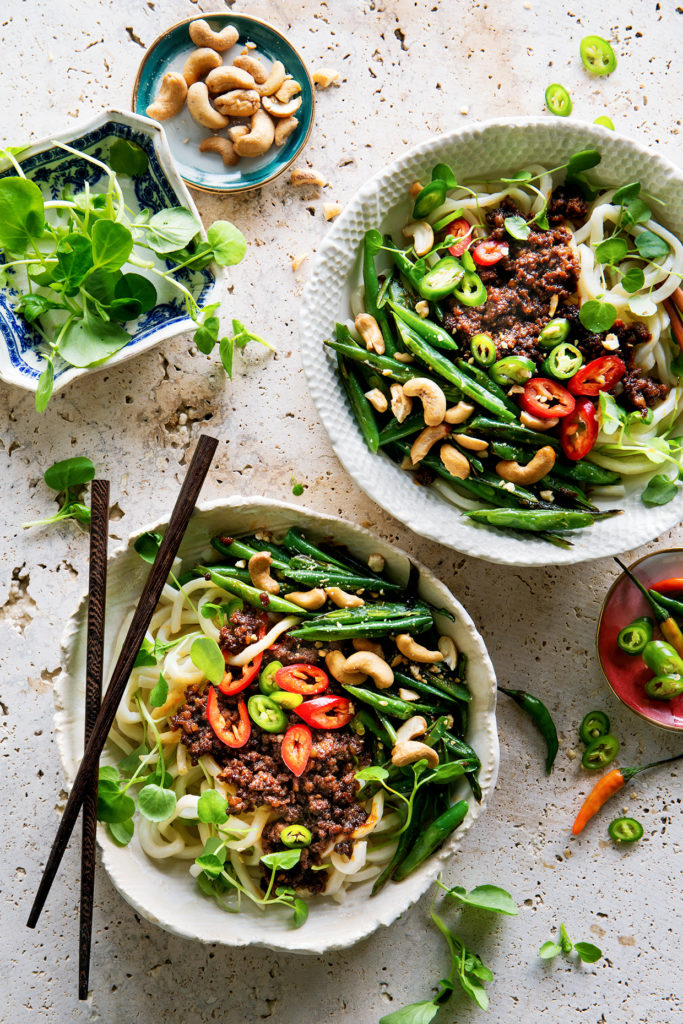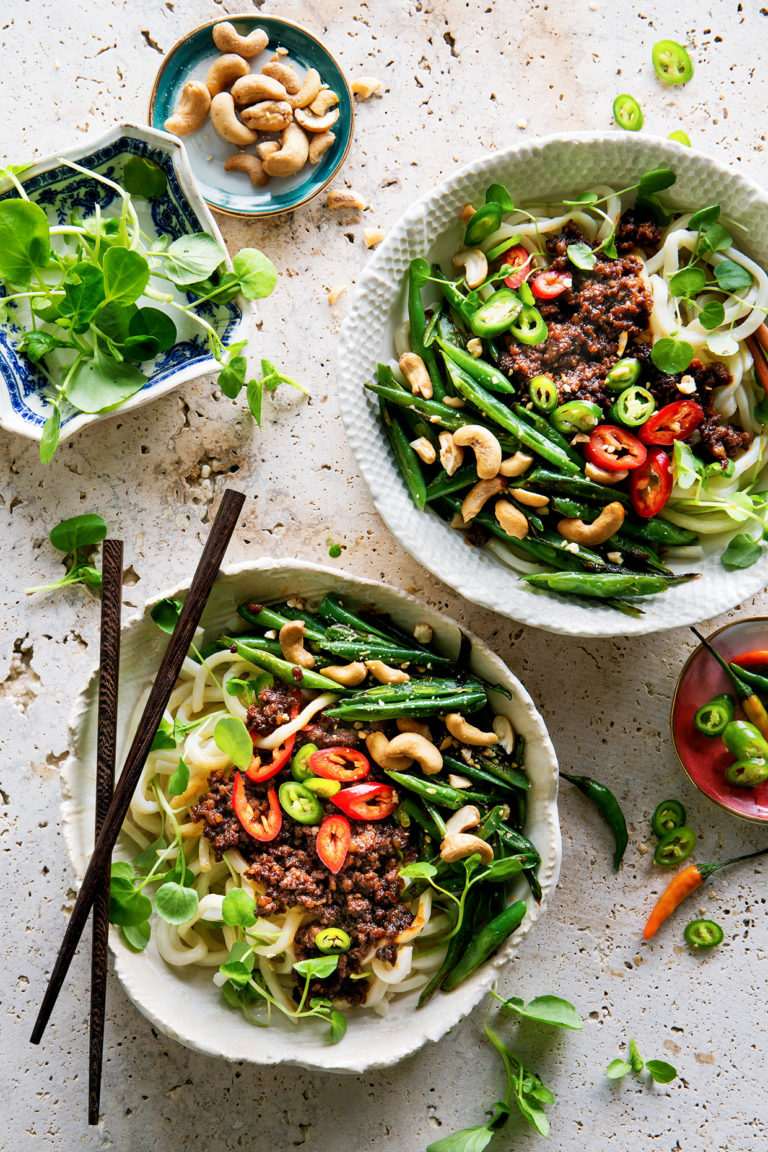 I took a lot of liberties here, but that's what making food is sometimes – making it your own. At least that's what we do in my home, especially when this becomes one of your boy's favorites.
For as long as my little guy Cole could chew and ask for "broccoli and keef" it has been his favorite meal. Today, broccoli and keef has turned to beef and broccoli, and sometimes it shows up as this—beef bulgogi with green beans.
This is one of those fast and easy meals you can definitely pull off during weeknights. You can have it on the table in just 30 minutes or a little less.
Yield: Serves 4
Korean Beef Bowl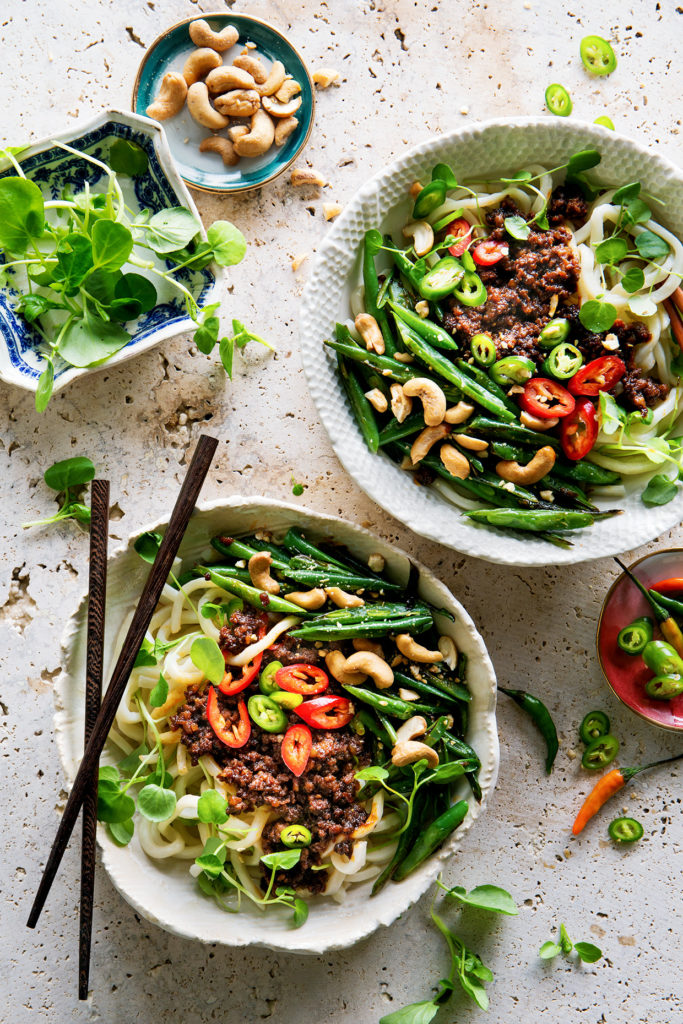 Ingredients
Noodles
1 lb udon noodles
2 teaspoons toasted sesame oil
2 tablespoons oil
1 lb. green beans, ends trimmed
1 lb. ground beef
1 cup diced onions
1 teaspoon kosher salt
1 teaspoon garlic powder
Sauce
1 cup soy sauce
1/4 cup light brown sugar
1 tablespoon garlic, finely minced
2 tablespoons mirin
1 tablespoon gochujang (Korean chili paste)
1 teaspoon sesame oil
1/2 teaspoon cayenne pepper
1 tablespoons canola oil
Garnish
serrano peppers or thai chilies (the latter will be much hotter)
cashews
micro greens
Instructions
Cook udon noodles as directed on package. Toss with toasted sesame seed oil and set aside.
Heat 1 tablespoon oil in a 10-inch skillet over high heat. Add green beans, and cook, stirring frequently until blistered and browned, about 3-5 minutes. Transfer green beans to a plate. Add remaining tablespoon of oil to pan, stir in onions; cook until soften, about 5 minutes. Lower heat to medium, add in beef, cook and stir until browned about 5- to 7 minutes. Set aside.
In a small pot, over medium high heat, stir together soy sauce, light brown sugar, mirin, gochujang, sesame oil, garlic powder, cayenne pepper and canola oil and bring to a boil. Turn heat down to low and let sauce simmer for 5 minutes or until sauce is thickened. Sauce will thicken further as it cools. (Note: Add in 1 tablespoon of water at a time to thin sauce as needed for preferred consistency.) Fold ground beef into sauce.
To serve: Add noodles to a plate top with beef bulgogi, green beans and garnish with peppers, cashews and micro greens.