Meet my new sous chef and home wizard, Google Home. Google Home is voice activated and always ready to help. It's designed to seamlessly stream life —I can ask it questions, or tell it do things.
Currently, I'm using it the heaviest in the kitchen because that's where I spend the majority of my day. Google Home allows me to ask questions like "how many cups are in a quart?" No more having to stop and wipe hands to type on my computer or smart phone. I love this hands-free functionality. It is especially useful when you are cooking with a sick and crying baby in one hand and a whisk in the other. Along with being a hands-free helper, I can also have it manage me along a recipe by setting timers through easy, voice-activated commands.  I can even tell Google Home to stream television shows on in the background since I have Chromecast built into my TV. Or, I can have it stream any specific song or music play station within Google Play by simply saying, "Hey Google, play Christmas music" and can even move to the next song by simply saying "OK Google, skip!"
But the most popular Google Home feature in my house is playing games like Mad Libs and Trivial Pursuit. Again, it's voice activated and my kids shout out the words or answers as Google requests them. Of course my favorite part of it all is watching the kids fall on the ground laughing as the Mad Lib story is read back or mouth agape as they listen to Google recite the longest word in the dictionary.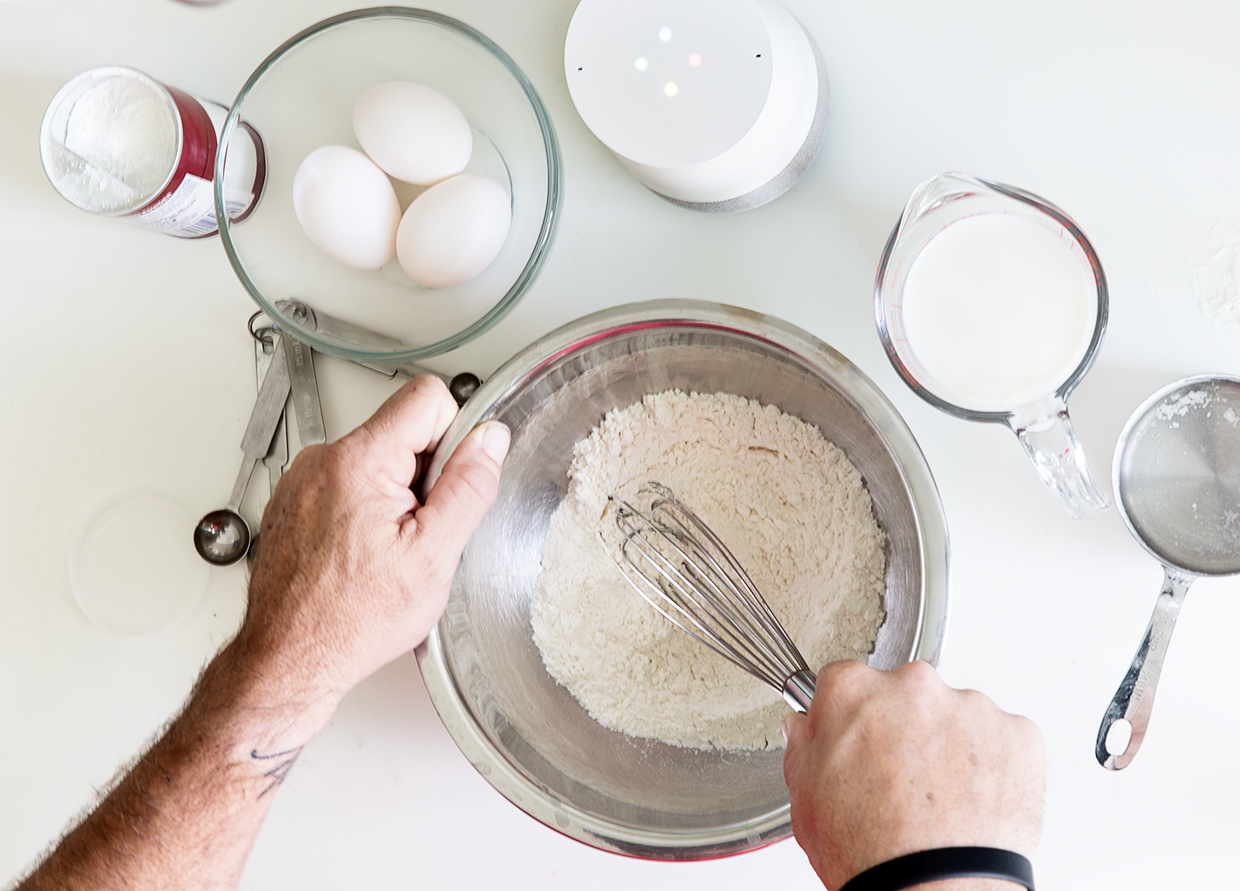 It's a great little device to keep the family connected and helps us streamline life when we don't have a free hand or the bandwidth to remember things without reminders.  Google is currently offering 6 months of Free YouTube Red with every Google Home purchase, a perfect gift for the holiday season.
**This is a sponsored post in collaboration with my Google Home partnership. All opinions are my own.