Forget Comedians in Cars Getting Coffee. Kids in cars getting smoothies while listening to Audible is where it's at! Who is using Audible? I'm a newer subscriber and I'm into it! For those of you who haven't used it, Audible is an audio book subscription for $14.95 a month. It's perfect for just about anyone, but especially for someone who does a lot of driving. Audible gives me the chance to listen to books that I don't have a time to read. It also gives me a chance to re-discover and discover new children's books with my boys.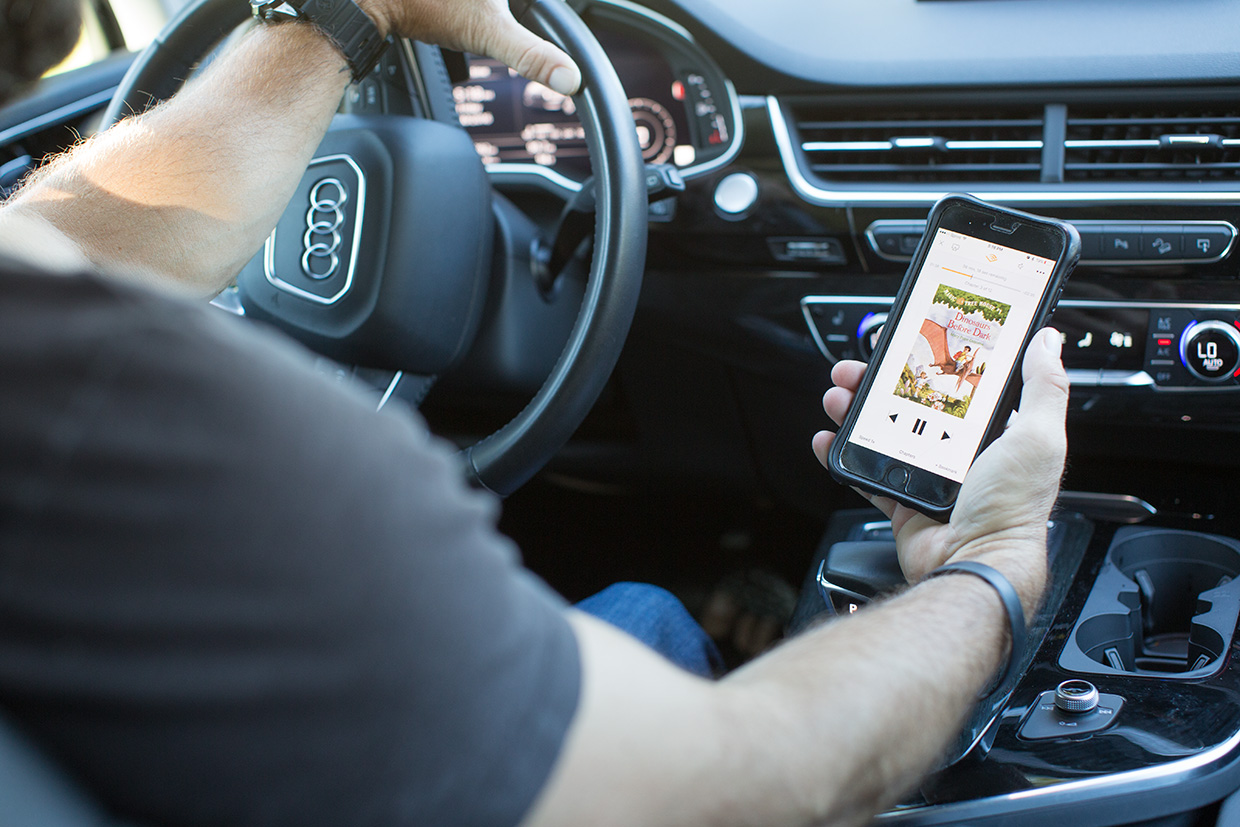 Let's face it, with iPads, DVD players and headphones, there are a lot avenues for kids to tune out. With Audible, we choose a book and listen to it together. It has definitely made school pick up and running errands a lot more enjoyable. Right now the kids and I are listening to Where the Red Fern Grows and Magic Tree House books. It's been great rediscovering my childhood favorites with the kids.
When the kids aren't with me, I'm listening to classics that I never got around to, currently it's The Call of the Wild. After that I have a few historical non-fiction books lined up in my library. That's the great thing about audible, your library is at your finger tips. And if you get a book you don't like, you can return it for credit to use on another book.
Currently, Audible is giving away a free 1-month trial. Go to Audible for details and to download the book of your choice for free.
Now that you are in the know, I'd love some recommendations for adults and kids. Let me know you what you are currently reading in the comment section.
This is a sponsored conversation written by me on behalf of Audible. The opinions and text are all mine.