Calling all tailgaters! Here is some game day grub you don't want to miss. This is your favorite appetizer stuffed into a hand pie.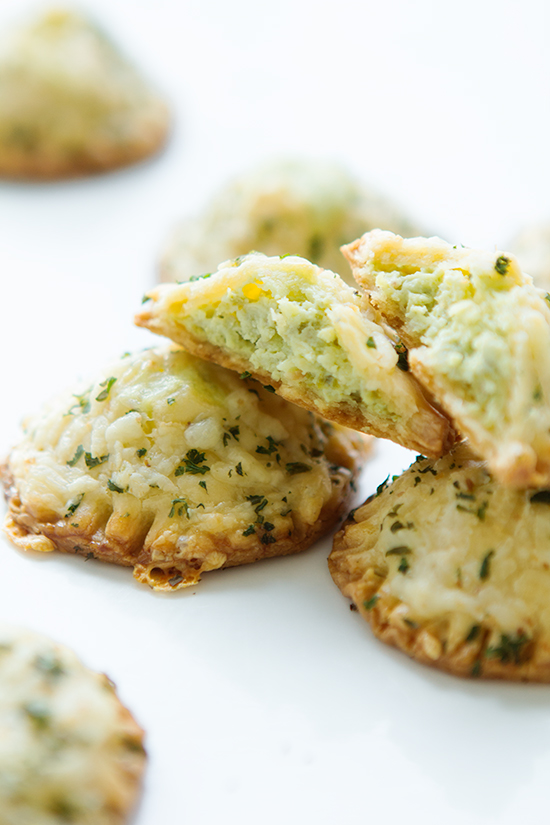 Yep, it's crazy good and crazy addicting, so be prepared to have a few. And since they are nearly bite-sized, you don't have worry if more than a few make their way onto your plate.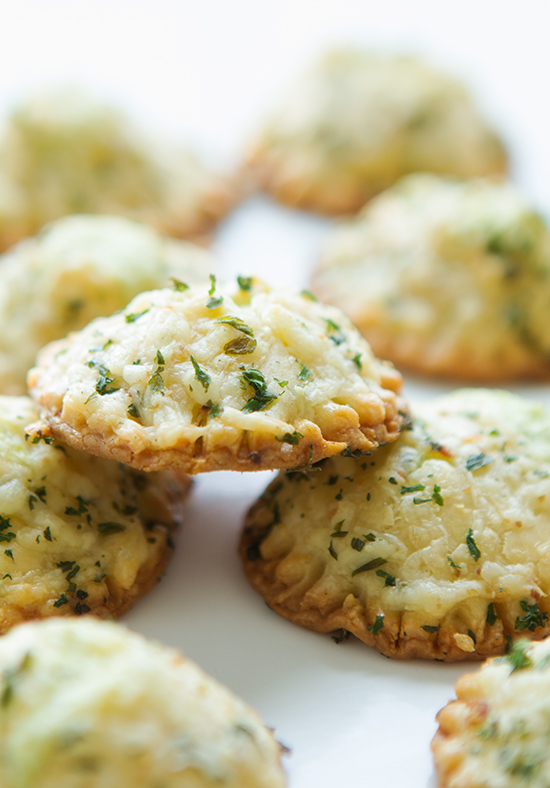 Now for the second best part of this dish—it's super easy to make—you can throw everything into a food processor for a quick prep. If you don't have one, a chef's knife and a little chopping and mixing is all you need to make these. From there you can use your favorite pie crust recipe, or any ready-made pie crust will work as well . To control the heat add in a Serrano pepper or throw in a few jalapeño seeds into the mix. The recipe as it is written is pretty mild in heat. For the cheese I used Cabot's Smoky Bacon Cheddar Cheese. If you aren't able to find it, just chop in some bacon and you're good to go.
That's it. So easy!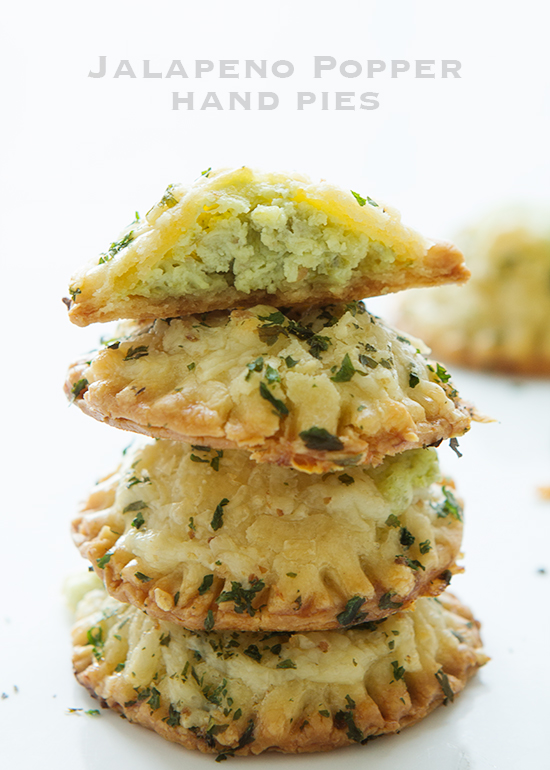 Yield: Makes 24 2-inch hand pies
Jalapeno Popper Hand Pies
Ingredients
3/4 cup diced jalapeños, about 5-6 medium jalapeños
8 oz. cream cheese
8 oz. Cabot Smoky Bacon Cheddar
4 oz. Cabot Extra Sharp Cheddar
2 tablespoon Maldon Salt (or 3/4 teaspoon table salt)
1 teaspoon Worcestershire sauce
2 9-inch pie crust
1 egg
1 tablespoon water
3 tablespoons dried parsley
Instructions
Place jalapeños in a food processor and pulse to dice. Add cream cheese, 4oz. Cabot Smoky Bacon Cheddar, 4 oz. Cabot Extra Sharp Cheddar, salt and Worcestershire sauce in a food processor. Pulse to combine. Set mixture aside.
Stamp 3-inch rounds out of pie crust. Place approximately 1-11/2 teaspoons of filling in the center of one pie crust round. Place a second pie crust round one top. Crimp edges together with fork tines. Mix together egg and water to create an egg wash. Brush tops of pies with egg wash. Sprinkle with remaining cheese and dried parsley.
Bake at 425 degrees F for 10 minutes or until edges and tops turn golden brown. Remove from oven, transfer to a wire rack. Cool for few minutes before eating.