January is my reset month for getting back on a meal prep plan so I can eat better and actually enjoy what I eat leisurely. Most days, I'm eating for sustenance and fitting in a meal feels more like a gobbled mess of hurried eating with one hand, while tapping out email replies with the other.
If you are anything like me, there's hope. I promise. I mean, if I can do it so can you.
In fact, we can do it together. I'm starting a meal prep series so we can help each other eat better and have more fun doing, so. If you are pro at this, please share with the rest of us your best ideas in the comment section.
For now, to kick start this series you have to decide if you are the kind of meal prepper that makes big batches of multi-purpose components like roasted vegetables, cooked grains and grilled proteins to assemble into meals.
For the record, this is not my style.
Or are you more the grab-and-go kind of meal planner. As in everything needs to be fully assembled, so all you need to think about is where to eat. An important question for me, since I work from home and getting out of the house for lunch is a must to clear my head.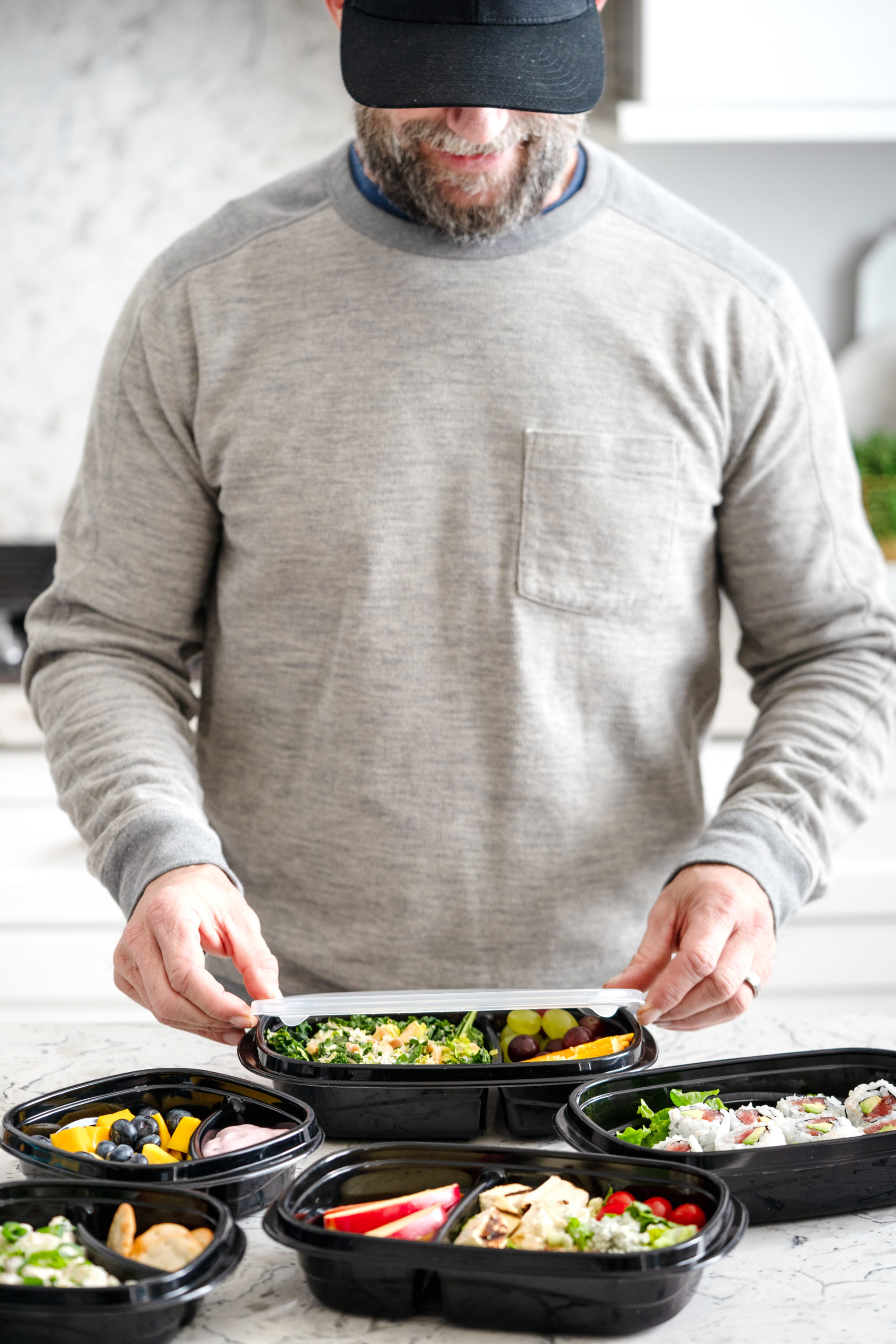 To help me with this and to keep things easy and efficient, I use Rubbermaid's TakeAlongs ® Food Prep Containers. They come in multiple sizes with and without dividers to separate food. They're also BPA-free, microwave-safe (reheat only), dishwasher-safe (top rack) and freezer-safe, so I don't have to worry about transferring food in and out of containers when I need to re-heat something. Lastly, the stackable design is a big plus when it comes to saving space in my refrigerator. You can shop these food prep containers at Sam's Club.
Now that we've determined there are two types of meal planners, decide which one you are. Then tune in, because in the coming weeks I'll be sharing tips, recipes and ideas for each style.