This is one of those recipes that everyone should know how to make. Its versatility is one that makes it a staple in my refrigerator. We use basil pesto for everything from mixing it with eggs, spreading it on sandwiches, a grilling marinade base, to using it for all kinds of pasta.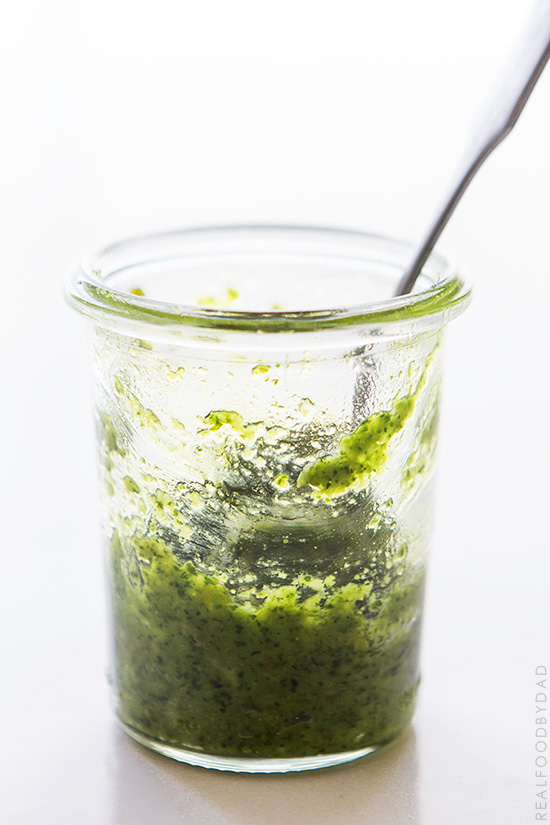 With that in mind, it was high time I learned how to grow basil since I use it so much. The only problem is I've never been one for growing anything. That is until now with a little help from my Edyn Garden Sensor.
Have you heard of it? It's really so cool. Edyn is a smart garden system that monitors and tracks environmental conditions to help make plants thrive. It does so by working in tandem with a smartphone app to monitor the soil moisture, nutrition, temperature, humidity and light. The app also includes a database of thousands of plants with tips and tricks and what to do in various cases. It will even go as far to suggest a selection of plants that should grow well in your soil and climate condition based on its readings.
Here are a few screen shots of how to get started and what the tracking screens look like: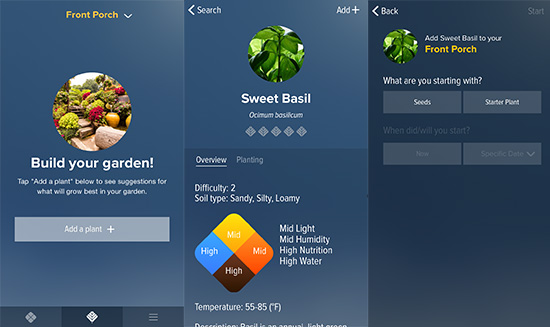 See what I mean about this being so cool? It's easy to use and I love that it actually makes gardening fun and achievable for me.
Look at my basil—it's healthy and awesome—not anemic and tiny. And the pesto, it's on point! If you are new pesto making, don't worry about being to exact with the recipe. Once you make it a few times, play around with the ratio and recipe. Swap out the basil, change out the nuts, mixing in different cheeses—you decide how you like it.
Yield: Makes approximately 2 cups
Basil Pesto
Ingredients
6 cups basil, lightly packed
1 cup roasted and unsalted almonds
3 cloves of garlic
1 teaspoon kosher salt
1/2 teaspoon freshly cracked pepper
2/3 cups extra virgin olive oil
1 cup parmesan cheese
Instructions
Place first 5 ingredients in a food processor and pulse until almost pureed. Add in remaining two ingredients and pulse until well blended. Keep refrigerated in a tightly sealed container. Pesto will keep for up to a week refrigerated and up to two months frozen.

This post was created in partnership with Edyn. All content and opinions are my own.