**This is post a sponsored post in collaboration with fairlife®
There are few cakes that I really gravitate to, but when I do – it usually looks like this. Simple in design, and slightly dusted with powdered sugar.
I've never had much of a sweet tooth, but when I do, it had better be close to perfect in flavor and texture. This Hot Milk Cake does just that—tender crumb, sweet but not over the top, and just slightest of hint of vanilla. 
While the frosting lovers in your house may disagree with this cake design, I promise you this will not disappoint them or anyone else you serve it to.
For this cake recipe – fairlife ultra-filtered milk is a must. It's thicker and creamier than most milk without all the added fat. It also contributes to a much more tender crumb, and leans away from a light airy cake texture.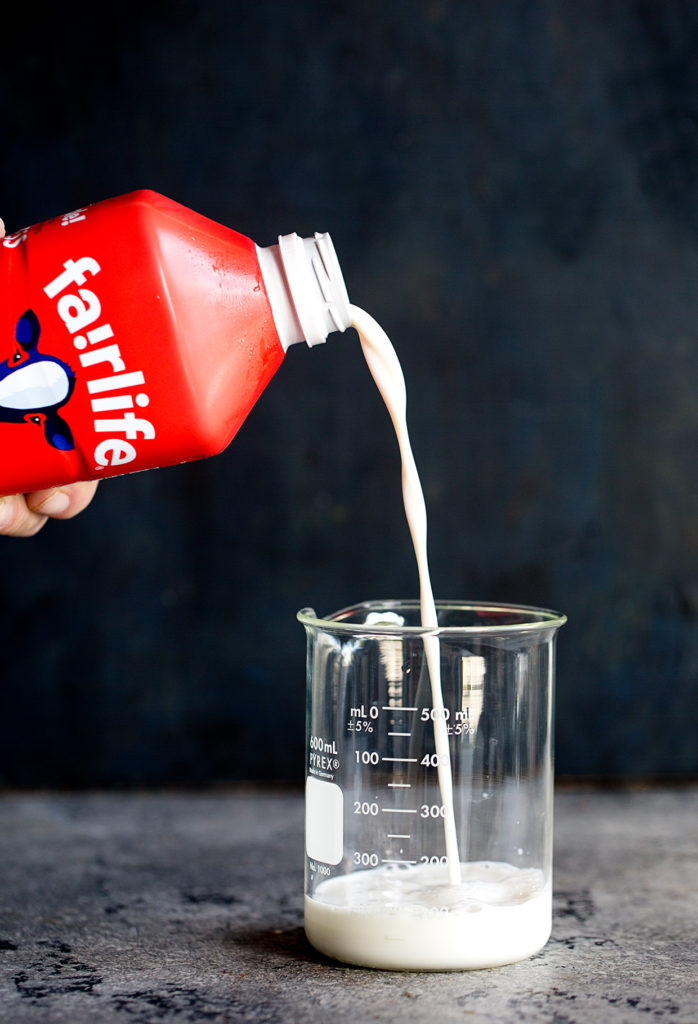 Beyond that, fairlife's unique cold filtration process concentrates the milk's natural ingredients like protein and calcium while filtering out lactose and reducing the sugar.  The resulting effects: a cup of fairlife ultra-filtered milk contains 50% more protein, 50% less sugar and 30% more calcium than conventional milk. Its low sugar content makes great for baking and cooking with.
It's the milk of choice in my home because it's high in protein, lactose free, and lower in sugar than leading brands. It's a good source of 9 essential vitamins and minerals without any artificial growth hormones. But most importantly, my family loves the taste! Which works out perfectly to serve a slice of this hot milk cake with a glass of fairlife.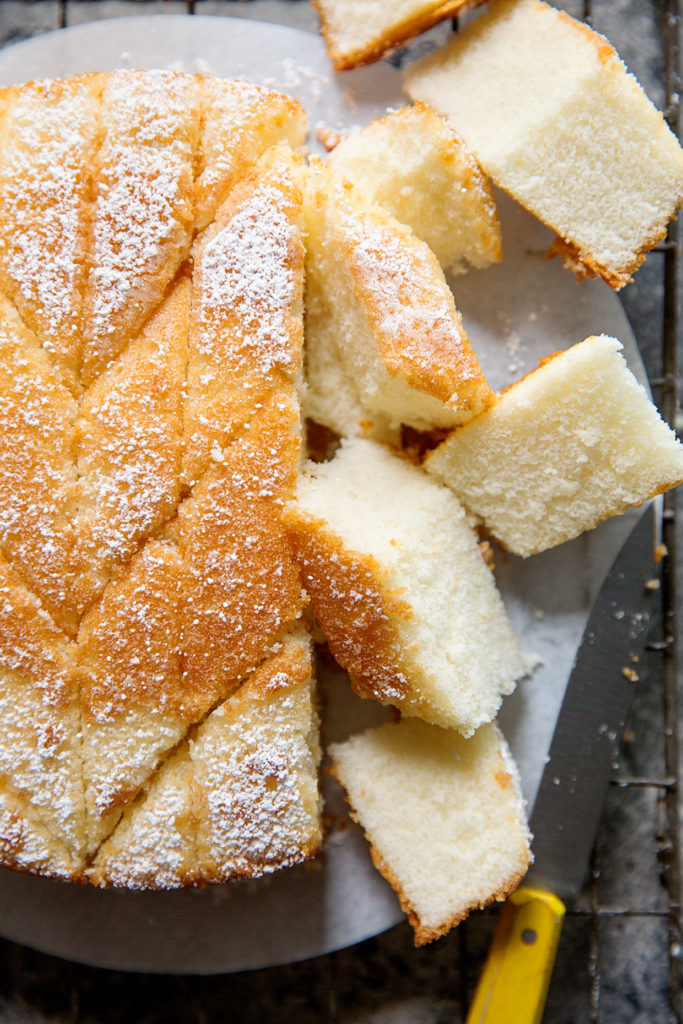 Yield: Serves 8-10
Hot Milk Cake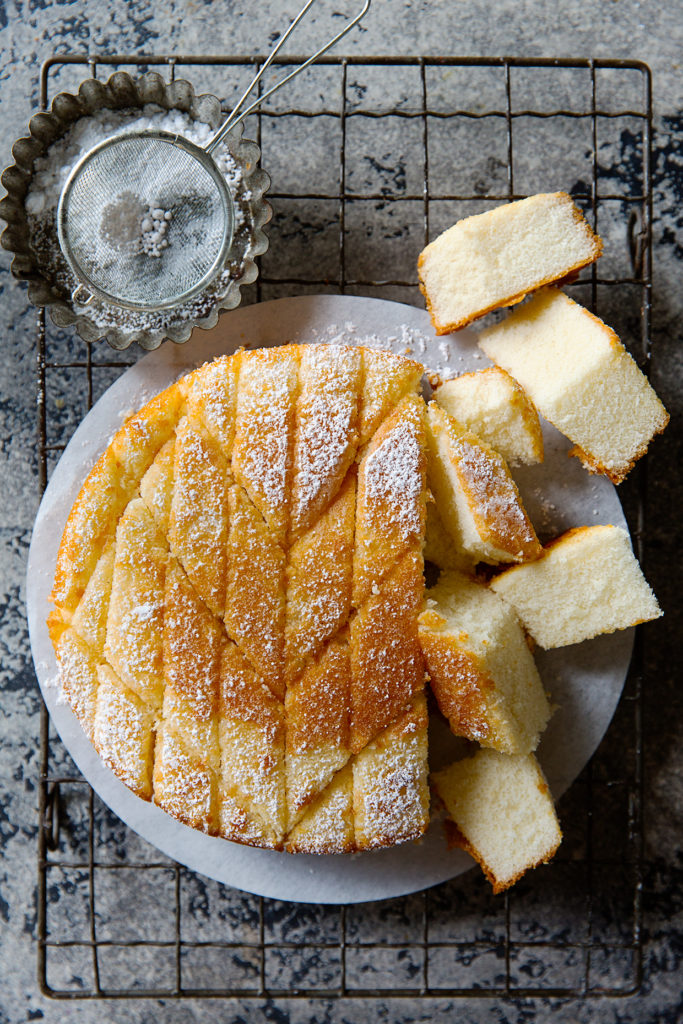 Ingredients
2 1/2 cups flour
2 teaspoons baking powder
1 teaspoon salt
4 large eggs
1 egg yolk
2 1/2 cups sugar
1 tablespoon vanilla
1 1/4 cup fairlife whole ultra-filtered milk
4 tablespoons butter
Instructions
Preparation: Heat oven to 350 F. Generously butter a 9 x 3 inch round cake pan. Set aside.
In a large bowl sift together flour, baking powder, and salt. Set aside.
In a stand mixer fitted with a whisk attachment, beat eggs, egg yolk and sugar until mixture is thick and batter falls from whisk in a thick ribbon about 4-5 minutes. Beat in vanilla.
In the meantime, heat milk and butter until just scalding and little bubbles appear around the edge of the pan. Remove from heat and set aside to cool slightly.
With the mixer off, pour all the flour mixture into the egg mixture. Gently fold until no flour streaks are visible (do not over mix). Add in milk mixture and fold just until combined. Pour batter into prepared pan.
Bake for 50-60 minutes or until inserted cake tester is free of wet batter. Remove cake from oven and transfer to a wire rack to cool for 25 minutes before turning over to remove cake from pan. Sprinkle with confectioner's sugar or serve with a fruit compote.